How to buy ING shares?
The ING Groep NV is a Dutch financial institution operating worldwide. The multinational has more than 100,000 employees and 85 million customers, spread across more than 40 countries. This makes it interesting to invest in ING bank. But what is the best broker to buy ING shares? And what is the current stock price of ING bank? In this article you can read all about it!
Where to buy ING stocks?
Do you want to buy ING shares? You can directly trade in ING stocks with one of these reliable brokers:

| Brokers | Benefits | Register |
| --- | --- | --- |
How to actively invest in ING?
At Plus500 you can buy & sell CFD shares of the ING bank yourself. This allows you to speculate on the share price. When you think the price is going up or down, you can easily react to this by placing orders on the downward as well as the upwards trends.
A good party to trade in ING's CFD shares is Plus500. Thanks to user-friendly software, you can start trading right away. You can also try the possibilities risk-free with a free €40,000 demo. Click the button below to open a free demo account with them:
What is ING's current stock price?
The price of a stock changes constantly. Are you curious about ING's current CFD stock price? In the graph below you can see how the price of ING's CFD share developed. With the buttons, you can immediately place an order.
Briefly about ING
ING in its current form emerged in 1991 from a merger of Nationale-Nederlanden and the NCB Postbank Group. After the merger, the new name Internationale Nederlanden Groep was soon shortened to I-N-G, so the institution swiftly decided to change the statutory name to ING Groep NV.
Online banking has changed dramatically over the years
The corona pandemic brings issues
Even before the corona pandemic, ING Bank (together with all other banks) struggled due to low-interest rates. Bank shares are cyclical: when the corona pandemic erupted and uncertainty in the financial markets increased, ING's shares fell sharply.
Banks will not benefit from the current situation. Nevertheless, ING Bank seems to be well-prepared: they even achieved profits in the year of corona. Profits have fallen considerably, and this is partly due to various loans that ING is now unlikely to be able to collect.
The coming period will not be great for banking. Still, it may be a good time to buy ING shares. If the stock fall too far due to panic, you can still achieve a positive return on your investment in the medium to long term.
Before you buy ING shares, you will want to know the strength and weaknesses of the bank. In this concise analysis, we look at why ING's share is underperforming when compared to many other stocks.
The role of interest
Why is it that European banks are generally struggling? This has to do with the implemented interest rate policy. Mario Draghi's many interest rate cuts are not very favourable for banks. After all, banks make a lot of profit through a so-called interest margin.
But what is an interest margin? An interest margin is the difference between the interest rate that the bank must pay itself and the interest that the bank can charge on the loans that are issued. For example, on a mortgage, a bank makes an X percentage of profits. However, the falling interest rate has reduced this margin and with it overall profitability.
Hence, interest plays an important role in the price of ING shares. In such cases, you can actively invest in ING shares.
MiFID II
MiFID II has also not been particularly favourable for ING shares. In 2018, ING's share price was more than €16. Over the years, this rate was almost halved. In addition to the low-interest rate, we can also point to MiFID II as the culprit. MiFID stands for Markets in Financial Instruments Directive.
This legislation's aim is to better protect European investors. However, the result is that numerous compliance tasks must be performed. Suddenly, banks must consider all kinds of rules and of course, this costs money. This, too, is at the expense of the bank's profitability. Consequently, under this type of pressure ING's share price can fall further.
Settlements
That compliance is important for banks is clear when you take the money laundering lawsuit that took place in 2018 into account. The bank paid a fine of 675 million and had to repay another 100 million in profits. This settlement lowered 2018's profit considerably.
Of course, the bank is trying to prevent this type of situation in the future. However, this requires a lot of extra staff. For example, in 2018 staffing costs increased by more than 8.6%.
ING has been around for a long time, so they must be doing something right. What does ING Bank excel at? In this section, we go into detail!
Digitization
Additionally, ING Bank is in the process of digitization. Through this, they hope to further reduce costs. I have experienced this: when I took out a mortgage through ING, it was completely digital. I never had to step into any of their offices. ING expects to complete digitization by 2021 which would save the company 900 million annually. That would mean extra profit for the shareholder! Do you think this will be beneficial to the long-term results? Then it can be smart to buy ING stocks!

Dividend
ING pays twice yearly dividends. As a shareholder, this is a nice source of additional income. Quarterly figures also appear to be continuing to grow steadily. Generally, ING therefore appears to be a stable investment.
Too big to fail
The ING bank is a huge bank of great importance. In the past, it has therefore become apparent that when things go wrong, the government is prepared to jump in. This is another consideration that can help you decide to invest in ING.
Still, do not do so blindly. In the past, we also arrogantly thought that banks were too big to fail. In 2008, it became clear that this does not always apply. Moreover, as a shareholder, you often lose your assets when a bank is nationalized.
Further economic growth
Following the financial crisis of 2008, there has been considerable growth. Currently, the growth does not show any signs of abating. The housing sector and the economy have slowed down somewhat but are still showing good growth. The ING Bank responds to this by taking on large projects. For example, financing a project to strengthen the Afsluitdijk.
Development ZKRP
The development of ZKRP by the ING Bank is also interesting. This is a code within the blockchain that allows you to anonymize certain information. The code guarantees that a certain number is correct, without actually showing the number. This is perfect in a world where privacy is becoming increasingly important. But how does it work exactly?
When you submit a mortgage application, you need a minimum salary. During your application you send this information to ING. Via ZKRP it is then determined if the salary is high enough. However, the exact amount will not be shown. Of course, these types of technologies are great for banks. When you have confidence in ING's innovative capabilities, it can be smart to consider buying shares.
Sustainability
Sustainability is also becoming a hot topic and the ING bank is reacting to this. Since 2017, the ING bank has only been investing in green projects. Is the project not sustainable enough? Then the company refuses funding. Recent research by Sustainalytics has consequently shown ING to be the most sustainable bank in the Netherlands.
Social media
The ING bank is also highly active on social media. By using social media smartly, the bank can appeal to a whole new target group. The company has even won the Digital Dominance Award.  Do you trust ING to run better campaigns than its competitors? Then buying ING shares can be a good idea.
Long-term investment
The ING bank could be a good long-term investment. The company has been around for over 100 years. There is a lot of knowledge contained within the company. In addition, the company has built a huge brand awareness. They achieved this by sponsoring sports teams and business events.
Thus, it would be in line with expectations that the ING bank will be around for a long time. It may not be the most exciting or innovative company, but if you are looking for a solid share, then ING could be an interesting option.
Analysis of the power of ING
The ING Bank can still be an attractive investment. Unquestionably, banks are always sensitive to economic developments. When the economy is in a slump, ING will also be affected. For example, the number of credit applications will decrease, resulting in less revenue. Therefore, when you invest in ING, it is always important to keep an eye on the economy.
However, the risk seems limited. ING is a strong bank with enough power to absorb bumps in the road, if necessary. The interest rates also seem to have bottomed out. The chances of banks going for negative interest rates are small and the ECB has also reached a limit. Do you have confidence in the ING bank, and do you think they will be able to better perform in terms of compliance? Then buying ING shares can be a good decision.
More about the company
Before you invest in ING by buying shares, you may want to know more about the exact activities of the company. In this section we look at what the ING bank is doing.
Mission and values
A company without vision is like a ship without a captain. Fortunately, ING certainly has an ambitious mission. ING's goal is to become the most selected bank in the world. While trying to succeed in this goal, the bank considers it important to get there in the most ethical way possible. Obviously, money laundering does not really fit that mission.
In addition to ethical values, the ING bank also focuses on accessibility and safety. ING currently operates in over 41 countries and is always looking for new regions to prepare for. This spread makes an investment in the ING Bank less risky. An investment in ING shares is therefore more attractive.

Services and interests
The ING bank is a large player within retail banking. Retail banking offers many types of services to consumers. An example is holding a bank account. At the same time, the company also invests in other companies. For example, the ING bank has a stake in the Chinese Bank of Beijing.

About the company
In 2007, ING was the 9th largest company in the world. After Mitsubishi Bank, ING was even the largest savings bank in the world.
The ING Groep NV shares are listed on the Amsterdam, Brussels, and New York stock exchanges.  Since 2009 they have not been listed in Paris, Frankfurt, and Zurich. That was also the year that the insurance arm split from ING Group NV.
ING's origin
ING was founded in 1845, when the Insurance Company against Fire Damage, the Netherlands of 1845, was founded. This company grew rapidly and was the first Dutch company to operate internationally. By 1900, they already had 139 agencies around the world. This is where today's ING originates.
In 1863, the National Life Insurance Bank was founded in Rotterdam, which merged 100 years later with the Netherlands of 1845. This created the National Netherlands (NN).
The Rijkspostspaarbank was founded in 1881. The Rijkspostpaarbank became the Postbank 100 years later, after privatization.
The current ING was formed in 1991 from a merger of Nationale-Nederlanden and the NCB Postbank Group. The new name Internationale Nederlanden Groep was shortened to I-N-G soon after the merger, so the institution quickly decided to change the statutory name to ING Groep NV.
In 1993, all these companies merged into the current ING Group NV.
Author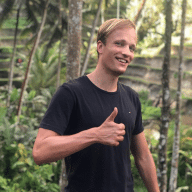 About
When I was 16, I secretly bought my first stock. Since that 'proud moment' I have been managing trading.info for over 10 years. It is my goal to educate people about financial freedom. After my studies business administration and psychology, I decided to put all my time in developing this website. Since I love to travel, I work from all over the world. Click here to read more about trading.info! Don't hesitate to leave a comment under this article.