How to buy ING shares (2023)? – invest in ING
Do you consider buying ING stocks ? In this article, you will learn how to invest in ING shares. You will also find a comprehensive analysis of the share and the latest stock price.
When you buy ING shares, you invest in a company with a history. ING Bank is a large, stable bank that has survived multiple economic crises. If you want to achieve good results with your investment in ING shares, it is important to buy the stocks from a cost-effective platform.
Below, you can see the brokers where you can invest in ING shares:
| Brokers | Benefits | Register |
| --- | --- | --- |
| | Buy ING without commissions. Your capital is at risk. Other fees may apply. | |
| | Speculate with CFD's on increasing & decreasing prices of ING! 82% of retail CFD accounts lose money. | |
| | Benefit from low fees, an innovative platform & high security! | |
| | Speculate on price increases and decreases of ING with a free demo! | |
What is the current stock price of ING?
The price of a stock constantly changes. Are you curious about the current price of ING shares? In the graph below, you can see how the price of ING has evolved. You can use the buttons to place an order directly:
Company details of ING
Below, you can find the key company details of ING.
Analysis of ING stocks
Before deciding whether to buy or sell ING shares, it is essential to analyse the stock thoroughly. In the overview below, you can see how ING has performed over the past period.
Stock prices of ING over the last 5 days
In the table below, you can see the stock prices of ING for the last 5 days:
What is the outlook for the ING stock in 2023?
Are you curious about what analysts think ING will do in 2023 and the following years? We have combined the forecasts of analysts using data from Alpha Vantage. Remember that this figure is just a prediction of the price movement of ING and it may not come true.
Diversification: ING offers various financial services, which makes it less dependent on a single product.
Sustainability: ING emphasizes sustainability, which can attract customers who value this aspect.
Strong brand: ING is a globally recognized brand with a growing number of customers on its online banking application.
Strong financial position: ING has consistently delivered good results for years, which makes it a captivating investment.
What are the major risks of investing in ING stocks?
Interest rate: ING's profitability is dependent on interest rates. During periods of low-interest rates, it may be more challenging for the bank to generate profits.
Competition: ING faces strong competition from other large, international banks.
Credit risk: ING earns money by lending funds. If borrowers are unable to repay their loans, the bank may face difficulties.
External factors: ING is subject to external factors that can impact the success or failure of the bank, such as the economic situation.
Step 1: You need an account with a stockbroker to invest in ING shares. It is important to compare the different options to find the one that suits you best.
Step 2: Before you can start investing in ING shares, you need to activate your account. Activate your account by uploading a copy of your passport and proof of address.
Step 3: You can now deposit funds from your bank account to your trading account. Then, select the ING share within the trading platform to place an order directly.
Step 4: Enter the amount you want to invest. You can choose between a market order, which opens the investment immediately, or a limit order, where you set a maximum price.
Step 5: Remember to regularly check if ING shares still align with your investment strategy.
Before you wish to buy ING shares, you naturally want to know the strengths and weaknesses of the bank. In this concise analysis, we will look at why the ING stock underperfroms compared to many other stocks.
The role of interest rates
An interest margin is the difference between the interest the bank has to pay and the interest the bank can charge on loans issued. For example, a bank makes a certain percentage of profit on a mortgage. However, due to declining interest rates, this margin has shrunk, along with overall profitability.
Interest rates play an important role in the price movement of ING shares. If interest rates increase in the future, this could be good news for the bank. In such a case, investing in ING shares can be beneficial.
In 2023, the ECB started raising interest rates, which can make it easier for ING to generate profits which is also positive for the future price expectations.
MiFID II
MiFID II has also not been favourable for ING shares, which is reflected in the stock price. In 2018, the price of an ING share was higher than €16. Over the years, this price has almost halved. In addition to low-interest rates, we can also point to MiFID II (Markets in Financial Instruments Directive) as the culprit.
The aim of this legislation is to better protect European investors. However, the consequence is that banks need to perform many more compliance tasks, which is expensive. This also affects the profitability of the bank, and the price of ING shares can further decline under this pressure.
Settlements
The importance of compliance for banks can be seen in the 2018 lawsuit regarding money laundering practices. The bank paid a fine of 675 million and had to repay an additional 100 million in profits. This settlement significantly reduced the profits for the year 2018.
The bank tries to prevent such situations in the future, but this requires a lot of additional personnel. For example, in 2018, personnel costs increased by over 8.6%.
Strong growth points for ING Bank
Digitization
ING Bank is also focusing on digitization, with the aim of further reducing costs. I have personally experienced this. When I took out a mortgage through ING, the process was entirely digital.
In 2021, ING expects to complete the digitization process, which is is expected to save the company 900 million annually. This means extra profits for shareholders! Do you think this will be favourable for long-term results? Then it can be wise to buy ING shares!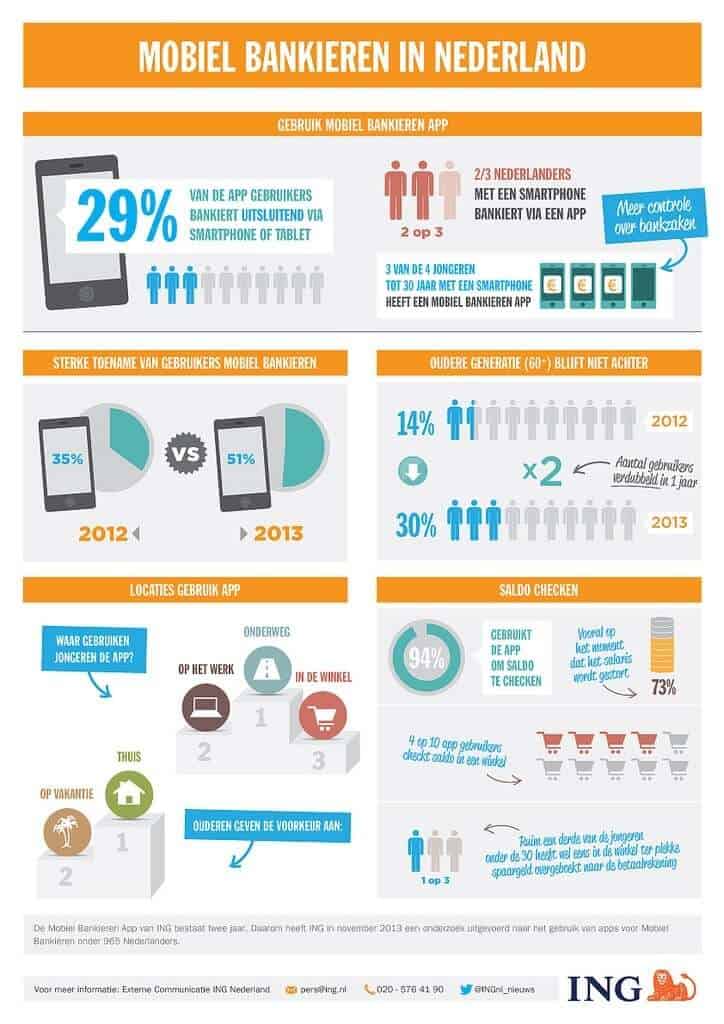 Dividends
ING pays dividends twice a year. As a shareholder, this is a great source of additional returns. Quarterly figures also seem to show stable growth. Overall, ING appears to be a stable investment.
Too big to fail
ING Bank is a massive bank with significant importance. In the past, it has been shown that when things go wrong, the government is willing to intervene. This is an additional consideration that can help you decide whether to invest in ING stocks.
However, you should not rely solely on this. In the past, we arrogantly thought that banks were too big to fail. In 2008, it turned out that this is not always the case. Furthermore, as a shareholder, you often lose your assets when a bank is nationalized.
Development of ZKRP
Also interesting is the development of ZKRP by ING Bank. This is a code within the blockchain that can anonymizing certain information. This code confirms that a specific number is guaranteed without displaying the exact number. This is perfect in a world where privacy becomes increasingly important.
When you submit a mortgage application, you need a minimum salary. Then you submit this information to ING. Through ZKRP, it is then determined that the salary is high enough. However, the exact amount is not revealed. Such technologies are fantastic for a bank. If you have confidence in ING's innovative capabilities, you may consider buying shares.
Sustainability
Sustainability is an increasingly hot topic, and ING Bank capitalizes on this trend. Since 2017, ING Bank has only been investing in green projects. If a project is not green enough, the company refuses to provide financing. Recent research by Sustainalytics shows that ING is the most sustainable bank in the Netherlands.
Social media
ING Bank is also very active on social media. By smartly utilizing social media, the bank can reach a whole new target audience. The company has even won the Digital Dominance Award. If you have confidence that ING will outperform its competitors in terms of campaigns, buying ING shares may be a good idea.
Long-term investment
ING Bank could be a good long-term investment. It is a company that has been in existence for over 100 years. There is a wealth of knowledge within the company, and it has built up significant brand recognition. This has been achieved through sponsorships of sports teams and entrepreneurial events, among other things.
It is therefore expected that ING Bank will continue to exist for a long time. It may not be the most exciting or innovative company, but if you are looking for a solid stock, ING could be an interesting option.
More about the ING company
Before investing in ING by buying shares, you may want to know more about the company's exact activities. In this section, we will look at what ING Bank is involved in.
Mission and values
A company without a vision is like a ship without a captain. Fortunately, ING definitely has an ambitious mission. Its goal is to become the most preferred bank in the world, while prioritizing ethical practices. However, money laundering practices certainly don't help with that mission.
In addition to ethical values, ING Bank also focuses on accessibility and security. Currently, ING operates in over 41 countries and is always looking to expand into new regions. This diversification makes an investment in ING Bank less risky, and makes ING shares more attractive.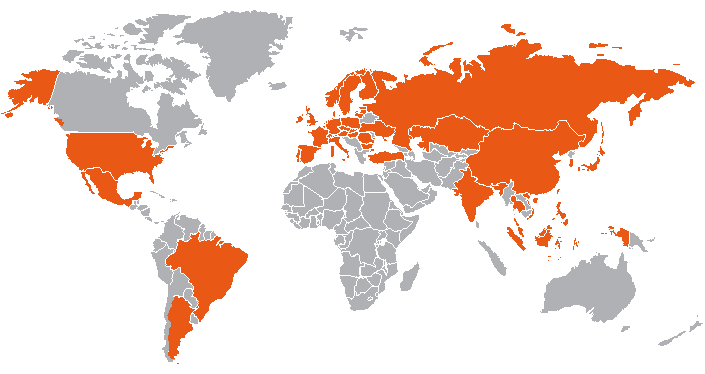 Services and interests
ING Bank is heavily involved in retail banking. Retail banking involves offering various services to consumers, such as maintaining bank accounts. At the same time, the company also invests in other businesses. For example, ING Bank has a stake in the Chinese bank, Bank of Beijing.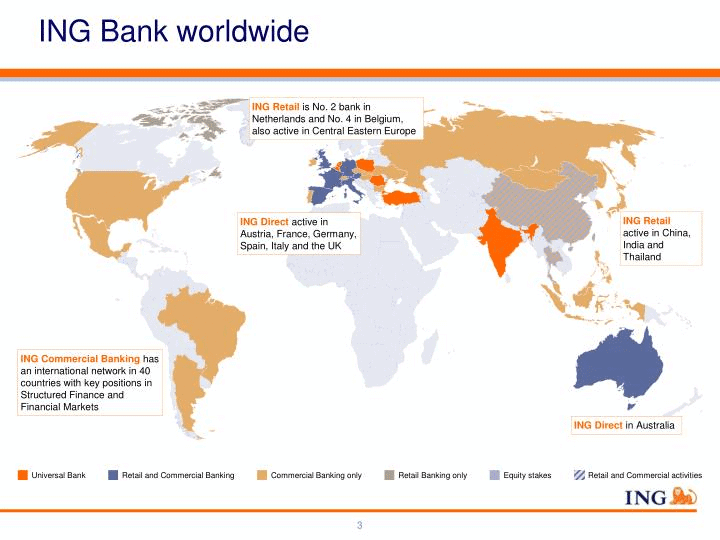 About ING Bank
The current ING Bank emerged in 1991 from a merger between Nationale-Nederlanden and the NMB Postbank Group.
The shares of ING Groep NV are listed on the stock exchanges of Amsterdam, Brussels, and New York. Since 2009, they are no longer listed in Paris, Frankfurt, and Zurich. 2009 was also the year when the insurance division was separated from ING Groep NV.
If you consider investing in a bank stock, ING could be an interesting option.
The ING brand is globally recognized and has a long history. Additionally, the company offers various financial products in dozens of different countries, which reduces the risks associated with investing in ING Bank.
At the same time, it is important to closely monitor the economic climate. Changes in interest rates strongly influence the results of ING Bank. It is also advisable to compare ING Bank with its competitors to determine which investment is most attractive to you.
Don't forget to always have a plan in place to avoid investing in stocks that don't align with your risk profile.
Author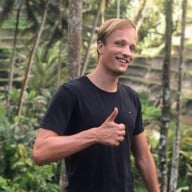 About
When I was 16, I secretly bought my first stock. Since that 'proud moment' I have been managing trading.info for over 10 years. It is my goal to educate people about financial freedom. After my studies business administration and psychology, I decided to put all my time in developing this website. Since I love to travel, I work from all over the world. Click <a href="/about-us/">here</a> to read more about trading.info! Don't hesitate to leave a comment under this article.