Platinum trading: how can you invest in platinum?
Most people who invest (part of) their assets in precious metals choose to invest in gold or silver. These investments can earn you a lot of money, but you can also choose to invest in another type of precious metal. More and more people are investing in the precious metal platinum. On this page we will discuss how to invest in platinum.
How can you invest in platinum?
There are several ways you can invest in platinum. You can choose to speculate on the price development of the precious metal with a CFD. You can also choose to buy shares of companies that are active in the exploitation of platinum. Finally, you can also choose to invest in a fund or ETF that follows the price of the metal.
You can also invest in the precious metal platinum in a more indirect way. You do this by buying platinum shares. There are not many companies that deal exclusively with the commodity. This is because platinum is often mined in combination with other raw materials.
Are you looking for a good party to invest in platinum stocks? Then you've come to the right place at eToro! This broker charges low transaction costs when you buy shares. Use the button below to directly open an account:
Active trading in platinum
You can trade in platinum at an online broker. By investing in platinum, you can profit from price fluctuations on this special precious metal. You have the following options:
Buying: when you buy, you earn money when the price rises.
Short: when you go short, you make money when the price goes down.
It is therefore possible to make a profit on investments in platinum at rising and falling prices. Fortunately, by using a CFD, you never have to own the commodity yourself. It's wise to try trading in commodities first with a demo: this gives you the opportunity to test the possibilities first.
A good party to try trading in platinum for free with a demo is Plus500. Use the button below to instantly open a free demo account with Plus500:
Investing in platinum ETFs
You can also choose to invest in platinum by using an ETF or fund. The best known fund is the Physical Platinum Shares. This ETF follows the price of platinum as closely as possible. Another option is the physical platinum euro hedged. The physical platinum euro hedged fund tracks the price of platinum in euros. The commodity is bought physically, which means that you actually invest in the underlying commodity.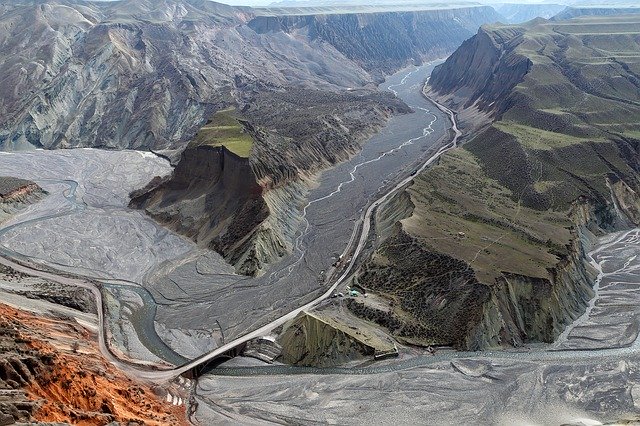 Buy Physical Platinum
Given the high value of platinum, you can also choose to buy the precious metal physically. Personally, I'm not a fan of this. You often pay relatively high premiums when you buy platinum coins or ingots. Moreover, you have to store the precious metal safely. Selling can also be a slow and awkward process in practice. Buying platinum is therefore more for the doom sayers among us who think that the system will eventually collapse.
There are several stocks with which you can have exposure to platinum. In this part of the article we give some suggestions of shares you can buy.
Vale SA is a Brazilian company that is active in iron ore, among other things. This huge mining company also collects a lot of platinum. Vale was badly in the news due to a dam failure for which the company paid substantial damages in 2019. An investment in Vale SA may turn out well at the right time.
Norilsk Nickel
Of course, a Russian company can't be missing from this list either. This company produces both platinum and palladium. So with an investment in Norilsk Nickel you invest directly in two interesting raw materials.
Asahi Holdings
Japan is also included in this overview. This company is engaged in the recycling of all kinds of everyday products. Many products contain metals such as platinum.
These materials can be easily reused. With an investment in Asahi Holdings you are also acting socially responsible!
Lonmin is a good share when you want a high exposure to the metal. The company extracts hundreds of kilos of platinum from its mines in South Africa every year. The share price strongly depends on the platinum price. When the price of platinum falls, the company makes less profit.
Anglo American Platinum
The last share on our list of platinum shares is Anglo American Platinum. This company is also active in South Africa and has no less than 11 mines there. The company also owns three refineries that process the ores directly.
With an investment in Anglo American Platinum you invest in palladium and rhodium at the same time: these raw materials are also processed in the company. With a total production of more than 2 million ounces, Anglo American Platinum is the largest platinum producer in the world.
Price development of platinum
The raw material platinum has an interesting development. Just before the credit crisis, a peak of over 2100 dollars was achieved. However, this price proved to be unsustainable and the exchange rate collapsed to approximately 800 dollars. During the corona crisis an even lower price was achieved.
Before the stock market crash, platinum was worth more than gold. The metal was rarer and this seemed only logical. The years after the crash the platinum price was still quite similar to the price of gold, but after a while platinum could no longer keep up.
Do you think there's room for growth again? Then it might be interesting to take a small position on the precious metal platinum. However, it is important to take the risks of investing in platinum into account.
The evolution of platinum prices over the period 1992-2012
The risks of investing in platinum
Trading in platinum is not without risk. The sharp falls in prices in the past have clearly demonstrated this.
Diesel is no longer trending
Platinum is widely used for catalytic converters for cars. Especially for diesel cars a lot of platinum is needed. Platinum can help reduce harmful emissions. However, after the emissions' scandal, the diesel engine fell into the damned pigeonhole, which did not do the price of platinum any good. Now that green and economical driving is becoming more and more popular, the price of platinum could come under permanent pressure.
We also see that electric driving is becoming more and more popular. This requires other metals such as lithium. If this trend continues, it may become more attractive to invest in other raw materials.
Expensive dollar
An expensive dollar can put a lot of pressure on the price of platinum and other precious metals. This is because these precious metals are quoted in dollars on the stock exchange. When the dollar is expensive, people who use other currencies have to deposit more money for the raw material. This further increases the pressure probability of a downward trend.
Decrease in trade
Platinum is widely used for industrial products. Trade conflicts and wars therefore have a negative influence on the price of the precious metal. Therefore, pay close attention to the trade balance of the different countries that trade a lot in the raw material.
When can investing in platinum be interesting?
In the long term, however, demand for the precious metal remains. It may therefore still be interesting to buy platinum. Below we discuss a few things that may make this interesting.
A weaker dollar
When the strength of the dollar diminishes, platinum can become more interesting. This happens, for example, when the FED lowers interest rates. Just like gold and silver, platinum is also often seen as a safe haven. Keep an eye on platinum during economically weak times.
South Africa & stability
Most of all platinum can be found in South Africa. South Africa is not immediately known as the most stable country. Protests and demands for higher wages put pressure on the production. When the supply of platinum decreases, the price will increase.
Therefore, keep a close eye on the economic and political stability of this country when considering an investment in platinum.
Driving on hydrogen
Not all car brands are fully committed to electric driving. Volkswagen and Audi, for example, rely on the power of hydrogen. To drive on hydrogen, you need a lot of platinum. When hydrogen becomes relatively more popular, the price of platinum can rise.
Multiple applications
A major advantage of investing in platinum, is the fact that the raw material has many applications. Platinum is widely used in jewellery. Especially the Japanese market for jewellery with platinum is large. More than half of precious metal is also used in industry. The diverse use of platinum, makes it more attractive to invest in this precious metal.
Exhaustion
Gold is a rare resource. In practice, platinum is even rarer. In the long run, therefore, the supply of platinum will decrease. Buying platinum can therefore certainly be an interesting option.
Strategy for investing in platinum
Some people buy platinum to hedge their portfolio. When the economy is not doing so well, you usually see share prices drop. Precious metals such as gold, silver and platinum often perform better. However, when the share prices are doing well, it is better to sell these precious metals again.
Platinum is also very suitable for speculation. Speculation is the act of buying and selling a security in the short term to quickly grab a nice profit. Because platinum is relatively volatile, you can achieve a good return by actively trading the commodity. With some brokers, you can even apply a leverage of 1:10 which allows you to take a large position with a small investment. In that case, you'll have to be extra careful, as there's also a greater chance that you'll lose the amount of your investment.
Current price of platinum
Are you curious about the current price of the raw material platinum? The chart below shows the price at which you can buy CFDs on platinum.
What's platinum?
Platinum is one of the youngest precious metals in the world. Unlike gold, for example, the precious metal was first discovered only 250 years ago. Of all the precious metals in the world, platinum is the rarest. This simply means that more gold and silver is mined than platinum, partly because there are fewer platinum sources in the world.
The supply of platinum is small, but demand is high. This is because platinum plays an important role in modern science and industry. Platinum has more scientific and industrial applications. This makes the demand for platinum high.
Author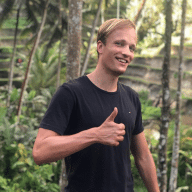 About
When I was 16, I secretly bought my first stock. Since that 'proud moment' I have been managing trading.info for over 10 years. It is my goal to educate people about financial freedom. After my studies business administration and psychology, I decided to put all my time in developing this website. Since I love to travel, I work from all over the world. Click here to read more about trading.info! Don't hesitate to leave a comment under this article.