Investing wisely: discover how!
Anyone can invest: however, investing wisely can be a challenge. Discover in this article how you can invest wisely by applying some rules of thumb. If you apply these rules properly to your investments, you can improve your results by up to 76 percent.
First rule of thumb: losing is winning
This may sound contradictory, but it is not! The only way to win with investing is by losing sometimes. Obviously you would not be very happy if you lost money on every investment. In the next rule of thumb, we look at how you can ensure that you earn money in a sensible way.
In order to make sure that you sometimes take your loss, it is important to think beforehand what your limits are. By setting your boundary, you eliminate unpleasant emotions and you are less likely to make an unwise decision.
Within the software of most brokers, it is possible to use a stop loss. A stop loss is a certain value at which you automatically take your loss. By using a stop loss you can ensure that you do not get hit by huge decreases, such as were recently seen with the oil price.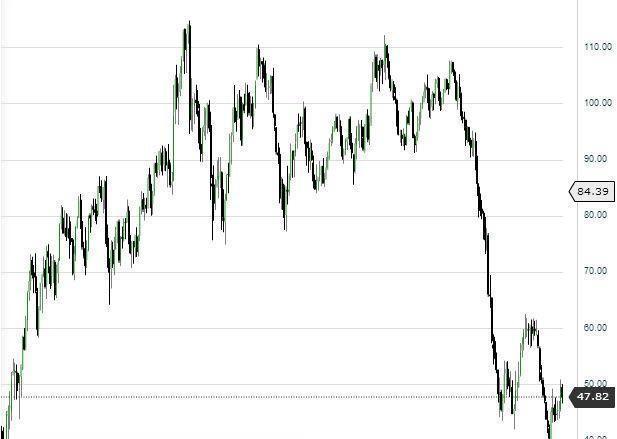 Second rule of thumb: gain more!
A second rule of thumb is to make gains more often than you take a loss! This may sound a bit more logical than the first rule of thumb, yet there are plenty of investors who ignore this rule and consistently lose more than they gain. To make it possible to gain more, you have to use so-called ratios. Wise investors earn a lot of money with this activity.
With the use of a ratio, I mean that for every pound you lose, there is at least two pounds in profit. This means that when you open an investment you have to see if there is enough space to make more profit than the potential loss that you risk at the stop loss that you set.
If this is not the case, a sensible investor would know that the best decision is not to make the investment. In this way you can avoid making an investment with an unfavourable risk-return ratio.
Third rule of thumb: always make a profit
Many investors panic at falling prices: that is unwise! If you are sensible, you should actually be cheering when prices are sharply falling. Sensible investors know that it is possible to take advantage of a falling price by going short.
Always look at the general trend and make sure you invest with a broker where it is also possible to earn money when prices are falling. That way you can always benefit and maximize your results!
Fourth rule of thumb: Practice first with a demo
It is unwise to start investing directly with a large amount. If you are wise, you practice first with a demo. We have made an overview of brokers where you can best start, which makes it easy to start practicing immediately:
Fifth rule of thumb: Learn more about investing
The sensible investor first does plenty of reading. So request the free eBook 'Earn your first 500 euros with investing' right away and profit from the knowledge of experienced investors. Click here to request the eBook >>
Author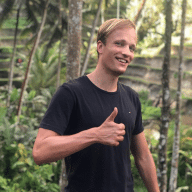 About
When I was 16, I secretly bought my first stock. Since that 'proud moment' I have been managing trading.info for over 10 years. It is my goal to educate people about financial freedom. After my studies business administration and psychology, I decided to put all my time in developing this website. Since I love to travel, I work from all over the world. Click here to read more about trading.info! Don't hesitate to leave a comment under this article.