How to buy Mercedes-Benz shares (2023) – stock price & analysis.
The German multinational Mercedes-Benz produces and sells cars, buses, and trucks. Do you want to invest in Mercedes-Benz shares? On this page, you will find a comprehensive analysis and the latest stock price.
Do you think this massive car producer has a bright future ahead? If all projects in China turn out well, this could be the case. China has a massive population, and the average resident of the country has more disposable income. If they start buying Mercedes cars in large numbers, the stock price of Mercedes-Benz could rise significantly. However, it is important to keep an eye on competing car companies. You can buy Mercedes-Benz shares directly through one of the brokers listed below:
| Brokers | Benefits | Register |
| --- | --- | --- |
| | Buy Mercedes-Benz without commissions. Your capital is at risk. Other fees may apply. | |
| | Speculate with CFD's on increasing & decreasing prices of Mercedes-Benz! 82% of retail CFD accounts lose money. | |
| | Benefit from low fees, an innovative platform & high security! | |
| | Speculate on price increases and decreases of Mercedes-Benz with a free demo! | |
What is the stock price of Daimler?
Are you curious about the current price of Mercedes-Benz shares? The chart below shows how the stock has performed in recent times. You can open an investment position directly by using the buttons.
Company data of Mercedes-Benz
Below you can find the key company data of Mercedes-Benz.
Stock prices of Mercedes-Benz over the last 5 days
In the table below, you can see the stock prices of Daimler for the past 5 days:
Why could it be interesting to invest in Mercedes-Benz stocks?
Strong luxury brand: Mercedes-Benz is one of the most well-known luxury car brands in the world. This allows the company to charge a higher price and maintain a higher profit margin compared to some competitors.
Global presence: Mercedes-Benz operates in over 100 countries, which reduces its dependence on a single economic bloc.
Innovation: Mercedes-Benz invests in electric cars and autonomous vehicles. Such new technologies can significantly boost the company's profitability in the future.
Economic cyclicality: When the economy is not performing well, people often postpone buying new cars.
Competition: Mercedes-Benz faces competition from other luxury car brands, which can put pressure on profit margins. The biggest competitor in the luxury segment currently is BMW, so keep an eye on this carmaker if you consider an investment in Mercedes-Benz!
Commodity prices: The prices of commodities such as steel have increased significantly. If Mercedes-Benz cannot fully pass on these costs to consumers, it can affect the profit margin.
What are the main competitors of Mercedes-Benz?
Open an investment account: First, open an account with a reliable stockbroker.
Market analysis: Compare Mercedes-Benz with other car brands within the luxury segment.
Select Mercedes-Benz shares: Select Mercedes-Benz shares within the investment platform to open the order screen.
Buy Mercedes-Benz shares: Enter the amount you want to invest in Mercedes-Benz shares and click "buy" to send the order to the stock exchange.
Monitor: Keep an eye on your investment results. You can sell your Mercedes-Benz shares at any time.
Activities of Mercedes-Benz in China
After the merger of Daimler with Chrysler, one of the largest automotive companies in the world was formed. In terms of revenue, profit, and market capitalization, DaimlerChrysler was the third-largest automotive company in the world. After this merger, Daimler also gained access to the Chinese market.
Chrysler was a joint owner of the Beijing Jeep Corporation in Beijing. This joint venture produced licensed American Jeeps, and after the merger with Daimler, licensed Mercedes vehicles were added. Even after the end of the merger with Chrysler in 2017, Daimler remained active in the Chinese market.
Today, Mercedes-Benz is still active in the Chinese market. The brand's cars are very popular, and with the growing prosperity in the country, the company can further increase its profitability.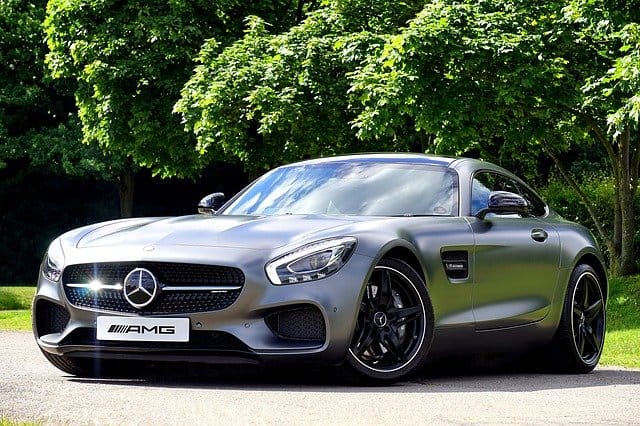 Collaboration with BMW on self-driving cars
In 2020, BMW and Daimler announced their collaboration. 1200 technicians from these car manufacturers will work together on the technology for self-driving cars. The collaboration between both companies is focused on the development of assistance systems, automated parking, and highway automated driving.
By working together, both companies save on R&D costs. The new technology is expected to be added to the brand's cars in 2024. Do you think this will contribute to the financial performance of Mercedes-Benz? Then it may be interesting to buy Mercedes-Benz shares.
Whether it is wise to buy Mercedes-Benz stocks depends largely on your personal situation. For short-term speculation on the price movement of Mercedes-Benz shares, you would consider different factors than when making long-term investments. Timing is more important for speculation, while for long-term investments, you should pay attention to the company's position.
In any case, compare Mercedes-Benz with other luxury car brands and delve into the financial data. This allows you to determine whether it is wise to invest in Mercedes-Benz shares now.
Author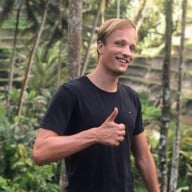 About
When I was 16, I secretly bought my first stock. Since that 'proud moment' I have been managing trading.info for over 10 years. It is my goal to educate people about financial freedom. After my studies business administration and psychology, I decided to put all my time in developing this website. Since I love to travel, I work from all over the world. Click <a href="/about-us/">here</a> to read more about trading.info! Don't hesitate to leave a comment under this article.