How to buy Michelin shares?
Almost everyone knows Michelin from the so-called Michelin stars awarded to high quality restaurants. However, this is not the company's main source of income: Michelin makes a lot of money selling tyres. In this article we will discuss how & where to buy Michelin shares. You will also find the current stock price of the company Michelin.
Do you want to buy Michelin shares? You can directly trade in Michelin stocks with one of these reliable brokers:

| Brokers | Benefits | Register |
| --- | --- | --- |
| | Buy Michelin without commissions. Your capital is at risk. Other fees may apply. | |
| | Speculate on price increases and decreases of Michelin with a free demo! | |
| | Benefit from low fees, an innovative platform & high security! | |
| | Speculate with CFD's on increasing & decreasing prices of Michelin! 86% of retail CFD accounts lose money. | |
How can you actively invest in Michelin?
The Michelin share price can fluctuate constantly. If the production costs of the tyres increase, this may reduce the profit margin. If Michelin's profitability falls, the share price is also likely to fall. By actively speculating on the price of Michelin stocks, you can constantly respond to market developments. But what is the best way to actively trade in Michelin shares?
In my opinion, it is best to do this at Plus500. Plus500 is a CFD broker where you can actively speculate on rising and falling prices without paying commissions. Would you like to try out the possibilities completely free of charge with a demo? Then use the button below to directly open an account with Plus500:
What is Michelin's stock price?
Would you like to know how Michelin's stock price is evolving? The chart below shows how well (or badly) Michelin's CFD shares are doing. With the buttons, you can open a position directly.
About the company Michelin
Michelin is one of the largest tyre producers in the world and is still family owned. Thanks to this clever construction, this family business has been able to attract large amounts of capital. The head office of this French company is in Clermont-Ferrand.
The history of Michelin
Michelin was founded in 1889 by the brothers Andre and Edouard Michelin. The brothers made the company big. To further expand the company, they became owners of Citroën in 1934, which was sold again in 1974.
A multi-faceted enterprise
Michelin is a multi-faceted company. It does more than just produce tyres. One example of this is the company's travel guides, which have been published since 1900. In addition, the company is known for the stars it awards to high-class restaurants.
Milestones of the company.
The company was several times the first to come up with a certain type of tyre. Some of the company's milestones were:
The first interchangeable bicycle tyre (1891)
The first rubber tyre for cars (1895)
The first comfort tyre for trucks (1926)
The first metal-grid reinforced tyres (1936)
The mascot of Michelin
The company has a very well-known mascot named Bibendum. Nowadays the mascot is composed of car tyres, but nowadays he is composed of bicycle tyres. This mascot is depicted on Michelin publications. For example, the mascot can be found in the empty blue area of the company's road maps.
Acquisition of Uniroyal Goodrich
In 1989, Michelin took over the American tyre manufacturer Uniroyal Goodrich. This company was the second largest tyre manufacturer in the United States after Goodyear. Prior to the acquisition, Michelin paid $0.9 billion. In addition, existing debts amounting to $0.8 billion were taken over. This acquisition strengthened the company's position in the US car tyre replacement market.
Maps and travel guides published by Michelin
Michelin has been publishing travel guides since 1900 and road maps since 1910. Initially, the company only published road maps and travel guides of France. Now it publishes maps and guidebooks for almost the whole of Europe and also for countries outside Europe.
Why did the company start making road maps and travel guides? They did this to promote the sale of their car tyres. The roadmaps and guidebooks stimulated car tourism, which was beneficial for tyre sales. In fact, the editing of road maps and travel guides soon became independent of the tyre trade.
The Red Guide published by Michelin
The annual Red Guide contains a selection of hotels and restaurants. The Red Guide is best known for its Michelin stars awarded to restaurants offering excellent cuisine. To be awarded the stars, around 70 inspectors inspect around 50,000 restaurants in Europe each year.
Restaurants are thrilled with these stars, as a mention in the Red Guide is a guarantee of quality.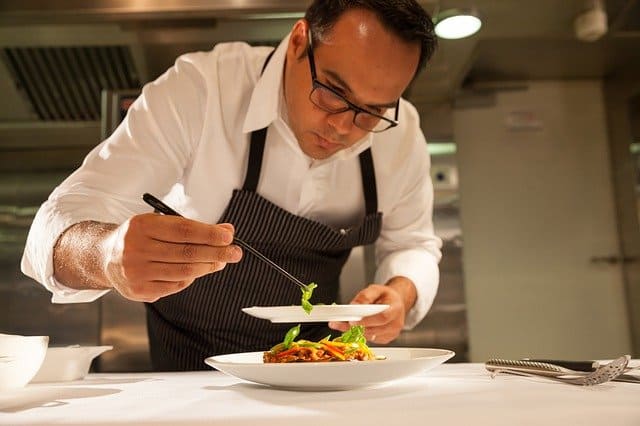 Tyre producer suffers from high raw material prices
In the first half of 2017, high raw material prices depressed Michelin's profits. In order to maintain the result, prices had to be raised. The high raw material prices caused a setback of no less than 331 million euros. In the second half of 2017, the prices of raw materials were falling slightly.
Before you invest in Michelin, it is therefore wise to look closely at how raw material prices are developing. Investigate which raw materials are important and how they influence the stock price. This is how you achieve the best results with investments in Michelin.
Author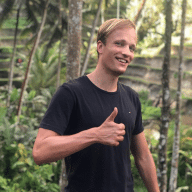 About
When I was 16, I secretly bought my first stock. Since that 'proud moment' I have been managing trading.info for over 10 years. It is my goal to educate people about financial freedom. After my studies business administration and psychology, I decided to put all my time in developing this website. Since I love to travel, I work from all over the world. Click here to read more about trading.info! Don't hesitate to leave a comment under this article.