Buying NEM (XEM): how to invest in NEM?
As you probably know, there are numerous cryptocurrencies to invest in. This diversity makes it difficult for many people to make a choice. Which currency should you choose? One of the projects that has experienced a lot of growth is NEM. In this article we'll show you what kind of digital currency NEM is, what you can actually do with it and if it's smart to invest in it at this moment.
How can you actively trade in NEM (XEM)?
Do you want to actively invest in NEM (XEM) cryptocurrencies? This is possible with an online broker! At an online broker, you can use CFDs to bet on both falling and rising NEM prices. At eToro you can try trading CFD cryptocurrencies with a demo, completely free and without risk. Use the button below to open an account with eToro immediately;
How to buy NEM (XEM)?
NEM (XEM) can be used as a link between private and public blockchains. With this cryptocurrency, companies can connect to networks more easily. If they can realize their vision, an investment in NEM could turn out well.
Do you want to buy the NEM (XEM) cryptocurrency? You can do it quickly online! At Binance, you can buy NEM (XEM) at very low rates: you never pay more than 0.1% in transaction fees when buying cryptocurrencies at Binance. Use the button below to open an account with Binance directly:
What is NEM – goal of the project
Before you invest in NEM, you probably want to know what it is. NEM stands for "New Economy Movement" and aims to provide entrepreneurs with a more efficient way to control and move blockchain data. You can see the company as a kind of missing link between private and public blockchains by connecting these networks. Connecting the networks makes the blockchain much more efficient. Although it remains to be seen whether it will succeed, the company's vision is very promising.
NEM is especially praised by large companies as they realize the many benefits NEM could bring. NEM's customers can easily manage assets and data more efficiently by using a completely redesigned blockchain. It is important to note that NEM was built from the ground up with the needs of large companies in mind. This desire to meet the demands of the market has earned them the nickname "Smart Asset Blockchain".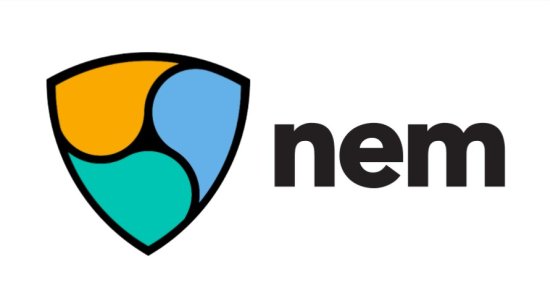 Switch for business
Why is investing in NEM smart you ask? NEM might just be able to resolve major problems in the crypto market. One of the main goals of this platform is to increase interoperability between private blockchain networks. There is currently far too much chaos between the public and private blockchain sectors. Companies are therefore looking for something new. The problem at the moment is that all blockchains are separate from each other. They cannot communicate with each other over digital assets.
With NEM, however, this may be possible in the future. The special protocol ensures a better transfer of all digital assets within the company. Here you can think of tokens, contracts or files. Moreover, the blockchain of NEM is designed in such a way that it can send data from a private internal company network to another company by means of a public blockchain. If you understand this then you probably understand why so many people are positive about the project.
Advantages of the NEM blockchain
There are several advantages that NEM has to offer to the current crypto market. The platform is crucial to mainstream adoption because it manages to bring together some of the best blockchains in the world. Moreover, the company's focus on large corporations makes it a key player for institutional investors. Developers recognize the fact that their platform needs to remain agile to achieve further growth in the market. NEM makes this possible by offering a full API interface, for example.
NEM users can customize how they allow access and use of NEM. Best of all, these tasks are performed in an open and self-scalable framework. The system allows developers to easily create, distribute and trade cryptocurrencies and tokens via the NEM blockchain. Because of all these advantages, it is certainly a project that could become incredibly big in the coming months. Do you have faith in this? Then it might be smart to invest in NEM by buying the cryptocurrency.
Use of the XEM token
XEM can be regarded as the token used on the NEM blockchain. XEM has several important roles to play in the NEM ecosystem. First and foremost, users get voting rights when owning the token. They also have the special right of approval. In addition, XEM works as a fast currency with very fast transaction times.
The main purpose so far is to facilitate smart contracts. You can therefore compare this with the function of Ether on the Ethereum network. The price of XEM is, of course, linked to the success of the protocol and the blockchain.
What are the advantages of NEM?
Before investing in NEM, it is wise to investigate whether the advantages of the cryptocurrency are strong enough. A clear advantage of NEM is its low transaction costs: these never amount to more than 0.01% of your transaction. When you compare these transaction costs with those on your credit card, the choice is quickly made. Moreover, a transaction on the NEM network is carried out quickly: within 6 seconds.
A potential problem for NEM is its limited scalability. A limited number of transactions can be handled at the same time, but a future update may increase this number. Of course, NEM as a system is not intended to be a transaction either: the cryptocurrency is only used for sending documents, for example. The token XEM is then used to pay the transaction fees.
What is unique about NEM is that the transactions are traceable. Many people use cryptocurrencies precisely because their transactions are well hidden. According to the creators of NEM, traceable transactions can actually contribute to security by, for example, applying buyer and seller protection. If you think this is indeed the case, an investment in the NEM cryptocurrency might be interesting.
A final advantage of investing in NEM is that the crypto coin is more environmentally friendly. NEM's algorithm uses only 1% of Bitcoin's power to achieve the same result.
Store NEM in a special wallet
If you choose to invest in NEM, it is important that you transfer your coins to your wallet. This is the only way in which you can really exercise control over your coins. When you leave your coins on your account at the exchange, you always run the risk that they will be hacked. If you want to prevent this, a wallet is the only option you can choose.
Although you can choose for a paper wallet, it is generally convenient to choose for a software or hardware wallet. As you can see from the name, a hardware wallet is a small physical device. It looks a bit like a USB flash drive and can be placed in the computer. A software wallet is a completely digital wallet that you can install on your computer. The software wallets are free of charge, while the hardware wallets cost money.
Conclusion – to invest in NEM or not?
We hope the information in this article has given you a better idea about investing in NEM. Whether it is a good project to invest in really depends on whether you support the team's vision or not. The many advantages make the blockchain of NEM special, although it is of course questionable whether it will eventually become the most used blockchain within the crypto market. It is therefore important to stay vigilant when you decide to invest in NEM.
Author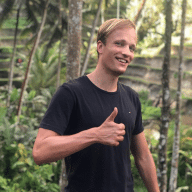 About
When I was 16, I secretly bought my first stock. Since that 'proud moment' I have been managing trading.info for over 10 years. It is my goal to educate people about financial freedom. After my studies business administration and psychology, I decided to put all my time in developing this website. Since I love to travel, I work from all over the world. Click here to read more about trading.info! Don't hesitate to leave a comment under this article.