How to buy NN Group shares (2023) – invest in NN stocks
Investing in the financial service provider NN Group can be interesting. But how can you actually invest in NN Group shares via the internet? And which brokers offer the cheapest NN Group stocks? In this article, we will discuss this in detail!
If you have confidence in NN Group's business strategy and believe that recent acquisitions contribute to the company's results, it may be wise to invest in NN Group shares for the long term. Below you will find a list of brokers where you can buy NN Group stocks:
| Brokers | Benefits | Register |
| --- | --- | --- |
| | Buy NN Group without commissions. Your capital is at risk. Other fees may apply. | |
| | Speculate with CFD's on increasing & decreasing prices of NN Group! 82% of retail CFD accounts lose money. | |
| | Benefit from low fees, an innovative platform & high security! | |
| | Speculate on price increases and decreases of NN Group with a free demo! | |
What is the stock price of NN Group?
Are you curious about the development of NN Group's stock price? The graph below shows the price at which you can buy and sell NN Group shares.
Company data of NN Group
Below you will find the key company data of NN Group.
Stock prices of NN over the last 5 days
In the table below, you can see the stock prices of NN Group for the last 5 days:
Diversification: NN Group offers a wide range of insurance and asset management products.
Strong position: NN Group has built a strong position, especially in the Netherlands and Europe.
Focus on innovation: NN Group regularly introduces new services and products, contributing to the company's success.
Dividends: NN Group pays out an attractive portion of its profits as dividends.
What are the risks of investing in NN Group stocks?
Dependent on interest rates: NN Group is highly dependent on interest rates, and changes in interest rates can have a significant impact on its results.
Regulation: When regulations become stricter, NN Group needs to invest in compliance.
Market situation: NN Group faces strong fluctuations within the economy.
What are NN Group's biggest competitors?
How to invest in NN Group stocks?
You can buy NN Group stocks through an online broker: click here to compare different providers. Before you can start investing, you need to activate your investment account. You can activate your account by uploading a copy of your passport and address.
Once your investment account is activated, you can navigate to the NN Group stock. Enter the amount you want to invest and click "buy" to send the order to the stock exchange. You can choose from different types of orders:
Market order: You buy NN Group stocks directly at the prevailing price at that moment.
Limit order: You buy NN Group shares at a price determined by yourself.
About NN Group company
The Dutch financial service provider NN Group consists of NN (Nationale-Nederlanden and NN Investment Bank).
Nationale Nederlandse Bank N.V., which belongs to Nationale-Nederlanden, offers banking products such as mortgages and savings products. This is a bank that is also covered by the deposit guarantee scheme. The headquarters of NN Group is located in The Hague.

Company History
In 1963, the companies De Nederlanden and Nationale-Levensverzekering-Bank merged. The life insurance companies of both companies merged as Nationale Nederlanden Levensverzekering Maatschappij N.V.
The various non-life insurance companies of both companies continued as Nationale-Nederlanden Schadeverzekering Maatschappij N.V.
In 1984, NN acquired the company AMFAS Group, which was formed in 1968 from RVS verzekeringen and other small insurance companies. NMB Postbank was seen as an ideal merger partner by the company in 1991. After the merger in 1991, the company became a part of the ING Groep. In 2012, RVS and Nationale-Nederlanden merged and continued under the name Nationale-Nederlanden.
During the credit crisis, ING Groep received state aid. The bank was granted this state aid on the condition that they would sell their insurance activities. The insurance activities of ING Groep were spun off in 2013, and in 2013, Nationale Nederlanden merged into the NN Group.
The company goes public
Until July 2014, ING Groep was the sole shareholder of NN Group. The company announced in June 2014 that it would go public and obtained a listing on Euronext Amsterdam on July 2, 2014.
Companies acquired by NN Group
Delta Lloyd
On October 5, 2016, NN Group made an offer for all the shares of Delta Lloyd, the fourth-largest Dutch insurance company at that time. The two companies reached an agreement on December 2016. The merger allows for more efficient operations, resulting in cost savings of at least 150 million euros by 2020.
Athora Vivat
NN Group acquired the insurance activities of the investment fund Athora Vivat in 2020.
Do you think these acquisitions will contribute to the future financial results of NN Group? If so, it may be wise to invest in the company by purchasing its stocks.
Should you buy NN Group Stocks?
NN Group shares can be an interesting addition to your portfolio. NN Group offers an attractive dividend and operates in multiple countries. However, as a financial company, NN Group is highly dependent on external factors, such as trust in the bank, interest rates, and the economic situation. Therefore, remain vigilant when you decide to invest in NN Group stocks.
Author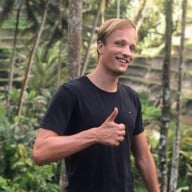 About
When I was 16, I secretly bought my first stock. Since that 'proud moment' I have been managing trading.info for over 10 years. It is my goal to educate people about financial freedom. After my studies business administration and psychology, I decided to put all my time in developing this website. Since I love to travel, I work from all over the world. Click <a href="/about-us/">here</a> to read more about trading.info! Don't hesitate to leave a comment under this article.