Buying OGN: How to invest in Origin Protocol?
Investing in cryptocurrencies can lead to high returns, especially when you know how to choose the right projects. This is especially due to the fact that there are many companies who choose for the underlying technique of the blockchain. One of the projects that is currently gaining popularity is the Origin Protocol project. This project is also very popular among many investors. If you are thinking about investing in Origin Protocol, it would not be a bad idea to read this article. In this article you can find all important information about investing in this project.
Where can you buy Origin Protocol (OGN)?
Origin Protocol wants to enable decentralized marketplaces. For many services such as Uber and Airbnb we pay high transaction costs. The makers of OGN want to make these costs disappear by making everything available in a decentralized way. The Origin Protocol should make this possible. Do you have faith in this cryptocurrency? Then it may be smart to invest in OGN by buying the coin.
Do you want to buy Origin Protocol for the long term and do you like to keep full control over the cryptocurrency? Then open an account with a reliable crypto exchange:
| Brokers | Information | Register |
| --- | --- | --- |
| | Trade in popular cryptos with a free demo & start today. Cryptoasset are highly volatile and unregulated in the UK. No consumer protection. Tax on profits may apply. | |
| | Speculate on increasing & decreasing crypto prices with the CFD provider Plus500 using a demo account. 82% of retail CFD accounts lose money. | |
What is Origin Protocol? – goal of the project
Since not everyone is familiar with how Origin Protocol works, it is useful to have a good look at it first. Origin Protocol is aimed at building an intermediary-free sharing economy using the Ethereum blockchain and IPFS. This means that an attempt is being made to set up a new market that runs entirely on the technology we are used to from Ethereum itself.
To enable true peer-to-peer trading, the Origin Protocol eliminates the need to pay transaction fees. This is due to the fact that there are no centralized intermediaries to be found on the market. Buyers and sellers can save a lot of money as a result. This is made possible by having payments made through the Origin website.
Now that OGN has been added to Crypto.com, it is possible for users to buy certain items or digital currencies at the most advantageous prices. Currently, both credit cards and bank transfers are supported. Since Crypto.com also offers the MCO Visa Card, this makes OGN extra useful. This makes it easier for users to transfer cryptocurrencies into fiat currencies. These can then be used at more than 40 million companies around the world.
In fact, it can be seen as an attempt to put the banks out of business and create an entirely new financial system. A system that is not only cheaper, but that is also much fairer.

How does Origin Protocol work?
The Origin Protocol can thus be regarded as a special kind of blockchain platform for building decentralized marketplaces. These marketplaces should be able to shape free trade just a bit better. Origin ensures lower fees by enabling buyers and sellers to meet securely and conduct transactions without intermediaries.
It also provides better incentives by ensuring that everyone can have a stake in the network by contributing to its growth. This is done by investing in the tokens found on the Origin Protocol platform. The Origin Protocol makes it possible for over 2 billion people who currently do not have a bank account to gain access to the market. This is also the potential of the project. When the project becomes big, it becomes massive.
The importance of Crypto.com
As you have read at the beginning of this article, Origin Protocol was used to support the Crypto.com website. Crypto.com was founded in 2016 based on the idea that it is a fundamental human right to have control over your money and your own online identity. With over 1 million users on its platform today, Crypto.com offers a powerful alternative to traditional financial services. Among other things, this site has made buying digital currency a lot easier for 'the man in the street'.
Crypto.com is built on an underlying blockchain that is known for its high level of security and privacy. This means that people living in countries that are less positive towards cryptocurrencies (e.g. China or Russia) can also invest in the crypto coin.
Investing  in Origin Protocol through an exchange
Investing in Origin Protocol is a great option if you believe it is a project that really has a bright future. If you would like to invest in Origin Protocol yourself, you should look for a professional exchange to trade the tokens. The exchange is the place where supply and demand come together. By choosing a reliable exchange such as Bitvavo, it is possible for you to safely get started with investing. This makes it possible for you to invest money in the new crypto projects with confidence.
After your purchase, you can transfer your Origin Protocol tokens to a wallet. This is a slightly safer option, though it's always possible to simply store your tokens on the exchange itself.
Conclusion – should you invest in Origin Protocol?
Origin Protocol is becoming increasingly popular among investors. There are many people who see a real future in this project. However, it remains to be seen whether the team will be able to achieve its objectives or whether Origin Protocol will not become as big as is sometimes thought. If you think Origin Protocol could become big, then investing in this project is not a bad idea.
However, it is really a personal choice to make, because you never know how it will turn out. In any case, we hope that the information in this article will help you get started with your investing.
Author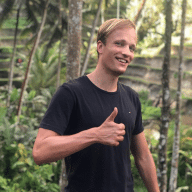 About
When I was 16, I secretly bought my first stock. Since that 'proud moment' I have been managing trading.info for over 10 years. It is my goal to educate people about financial freedom. After my studies business administration and psychology, I decided to put all my time in developing this website. Since I love to travel, I work from all over the world. Click here to read more about trading.info! Don't hesitate to leave a comment under this article.