How to buy Pharming shares?
Pharming is a small, Dutch company that develops medicines for rare diseases. Because the share price is low, even a small change in the share price can result in a considerable return. In this article we discuss how best to buy & sell Pharming stocks.
Do you want to buy Pharming shares? You can directly trade in Pharming stocks with one of these reliable brokers:

| Brokers | Benefits | Register |
| --- | --- | --- |
The weakness of Pharming
The Pharming company is quite vulnerable. This is because the company focuses on finding medication for rare and untreatable diseases. The target group for Pharming's medicines is therefore rather small, while the research costs are high. To receive sufficient funding, the company has therefore issued many new shares. This dilutes the interest of the current shareholders.
Nevertheless, Pharming managed to make a profit for the first time in 2017. This was because they bought back the ownership rights of the drug Ruconest from a US company in 2016.
This drug appeared to be a possible use for treating patients with corona in 2020. If the results are promising, this could give an extra boost to Pharming's share price. This could therefore be a good reason to speculate on the stock.
Is it wise to invest in Pharming?
Pharming may not be the safest investment: at the moment, the income all comes in through one drug. If a competitor brings a better drug to the market, this could greatly affect Pharming's profitability.
However, the company is also developing a new drug for a rare immune deficiency disease. If this drug proves successful in 2022, it could boost the company's profitability. This could therefore be a reason to take a modest position on Pharming by buying its shares.
How can you invest in Pharming?
You can invest in Pharming through an online broker. Because Pharming is a small company, you cannot find its shares at every broker. It is therefore important to investigate whether the Pharming shares can be traded at the broker you have in mind. By clicking here, you can directly compare the brokers we recommend to investors.
Once you have opened an account with a broker where you can buy Pharming shares, you can open a first trade. You can choose to use either a market order or a limit order. A market order is suitable for most investors: you open the investment at the current price. Some people want more control over their investment and choose a limit order: you then only open the investment when the price reaches a certain value.
Speculating in Pharming shares can be attractive despite the company being small. The share prices of smaller companies fluctuate more often, which means that you can achieve a high rate of return more quickly. A few years ago, for example, the share was worth only a few cents, whereas today the share price is above one euro.
What is Pharming Group N.V.?
Pharming Group N.V. is a biotech company based in the Netherlands that focuses on the development of medicines for various poorly treatable diseases.
The company specializes in the production of human proteins that have a healing effect. In the case of certain genetic errors, these proteins could heal the patient.
The potential of Pharming
The beauty of biotech companies is the fact that for a long time they are worth nothing. Only when a company brings a medicine to the market which can cure a certain disease will it make a profit. Think for example of the company that invented Viagra, when we open our spam box we immediately see that it has become a sales success; whether you buy it or not…
Author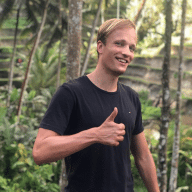 About
When I was 16, I secretly bought my first stock. Since that 'proud moment' I have been managing trading.info for over 10 years. It is my goal to educate people about financial freedom. After my studies business administration and psychology, I decided to put all my time in developing this website. Since I love to travel, I work from all over the world. Click here to read more about trading.info! Don't hesitate to leave a comment under this article.