How to buy Pharming shares (2023) – invest in Pharming
Pharming is a small, Dutch company that develops medicines for rare diseases. In this article, we will discuss how to buy and sell Pharming shares. We will also discuss whether it is wise to invest in Pharming stocks.
Do you want to know where you can buy Pharming stocks? In the overview below you see which reliable brokers you can use to invest in Pharming shares:
| Brokers | Benefits | Register |
| --- | --- | --- |
| | Buy Pharming without commissions. Your capital is at risk. Other fees may apply. | |
| | Speculate with CFD's on increasing & decreasing prices of Pharming! 82% of retail CFD accounts lose money. | |
| | Benefit from low fees, an innovative platform & high security! | |
| | Speculate on price increases and decreases of Pharming with a free demo! | |
What is the current stock price of Pharming?
Are you curious about the current price of Pharming shares? In the graph below, you can see how Pharming shares are performing. Moreover, you can use the buy and sell buttons to start trading Pharming shares directly.
Company information of Pharming
Below you can find the key company information of Pharming.
Stock prices of Pharming over the last 5 days
In the table below, you can see the stock prices of Pharming for the last 5 days:
Focus on rare diseases: Pharming focuses on developing medicines for rare diseases. The competition within these niche markets is lower, which gives the company more room to operate.
Established products: Pharming has launched several established products, including Ruconest, which is a treatment for hereditary angioedema. This can provide a stable source of income for the company.
Strong research: Pharming has a strong R&D department with various products. When the company introduces a new medicine to the market, profitability can significantly increase.
What are the risks of investing in Pharming stocks?
Dependency: Pharming relies on a limited number of products for its income. If there are issues with Ruconest, Pharming can face immediate problems.
Competitive market: The pharmaceutical market is highly competitive, which can put pressure on the company's growth.
Regulation: The pharmaceutical market is heavily regulated. Issues with a medication can directly impact Pharming's operations.
What are the biggest competitors of Pharming?
Shire plc
GSL Limited
Grifols
First, compare the best stockbrokers and open an account.
Activate your investment account by uploading a copy of your passport and address.
Deposit money from your bank account to your investment account.
Search for the Pharming stock within the platform and open the order screen.
Enter the amount you want to invest in Pharming shares.
Click on "buy" to directly purchase Pharming shares.
The weakness of Pharming
Pharming as a company is quite vulnerable. This is because the company focuses on finding medication for rare and untreatable diseases. The target audience for Pharming's medications is relatively small, while the research costs are high. To receive sufficient funding, the company has issued a significant number of new shares, which resulted in dilution of the existing shares.
However, in 2017, Pharming managed to make a profit for the first time. This was due to the repurchase of the ownership rights of the drug Ruconest from an American company in 2016.
Is it wise to invest in Pharming stocks?
Pharming may not be the safest investment as its current revenue relies solely on one drug. If a competitor introduces a better medication to the market, it can significantly impact Pharming's profitability.
However, the company is also working on developing a new drug for a rare immune disease. If this drug turns out to be successful in 2023, it could boost the company's profitability. This could be a reason to take a modest position in Pharming by buying its shares.
You can invest in Pharming through an online broker. Since Pharming is a small company, their shares are not available with each stockbroker. Therefore, it's important to research whether the broker you have in mind offers Pharming shares for trading. You can compare brokers recommended to investors by clicking here.
Once you have opened an account with a broker where you can buy Pharming shares, you can open your first investment. You can choose to use a market order or a limit order. A market order is suitable for most investors, as it opens the investment at the current market price. Some people prefer more control over their investment and opt for a limit order, which opens the investment only when the price reaches a certain value.
Speculating on Pharming shares can be attractive despite the company's small size. Stock prices of smaller companies tend to fluctuate more, which allows you to potentially achieve a higher rate of return. A few years ago, for example, the stock was worth only a few cents, while the stock price is now trading above one euro.
What is Pharming Group N.V.?
Pharming Group N.V. is a biotech company based in the Netherlands that focuses on developing medicines for various difficult to treat diseases.
The company specializes in the production of human proteins with therapeutic properties. In cases of certain genetic defects, these proteins could potentially help patients recover.
The potential of Pharming
The interesting aspect of biotech companies is that they are often worth little for a long time. It is only when a company brings a drug to the market that can cure a specific disease, that the company starts to generate profits.
Should you buy Pharming stocks?
Whether you should buy Pharming shares ultimately depends on your personal situation. A company like Pharming always carries certain risks. Due to its relatively small size, Pharming can face problems more quickly. At the same time, there is also significant potential for further growth, especially if Pharming succeeds in bringing a new drug to the market.
If you are considering an investment in Pharming shares, it is important to research the progress of Pharming's research. This allows you to determine whether it is currently wise to buy Pharming shares.
Author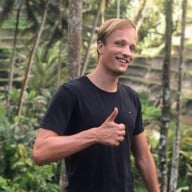 About
When I was 16, I secretly bought my first stock. Since that 'proud moment' I have been managing trading.info for over 10 years. It is my goal to educate people about financial freedom. After my studies business administration and psychology, I decided to put all my time in developing this website. Since I love to travel, I work from all over the world. Click <a href="/about-us/">here</a> to read more about trading.info! Don't hesitate to leave a comment under this article.