Is Plus500 a scam?
Many people wonder if Plus500 is a scam. In this article we investigate whether Plus500 is a con. Is the software of Plus500 100% legitimate?
Tip: test Plus500 with a demo
Are you unsure if Plus500 is any good? Then it may be wise to first get acquainted with the broker by opening a free demo. The button below allows you to open a free demo account at Plus500:
Is Plus500 a scam?
We've been researching Plus500, and it's definitely not a scam. Plus500 is a CFD broker that opens more than 35 million positions a year on behalf of its clients. When you deposit money at Plus500, your money is secure. We found the following in our study:
Plus500 has been around since 2008 and has a stellar track record.
Plus500 had over 200,000 active customers in 2019.
The company is listed on the stock exchange and makes a profit every year.
The company operates in more than 30 countries.
On the internet we found numerous positive reviews, but also the usual negative reviews. Some people call Plus500 a scam, although these are baseless claims. This is often because people have lost their money with their trades. They then feel fooled and blame the broker.
It is therefore important to remember that trading with Plus500 is not a game. When you trade with Plus500, you might lose your entire deposit. It is important to only trade with money that you can afford to lose.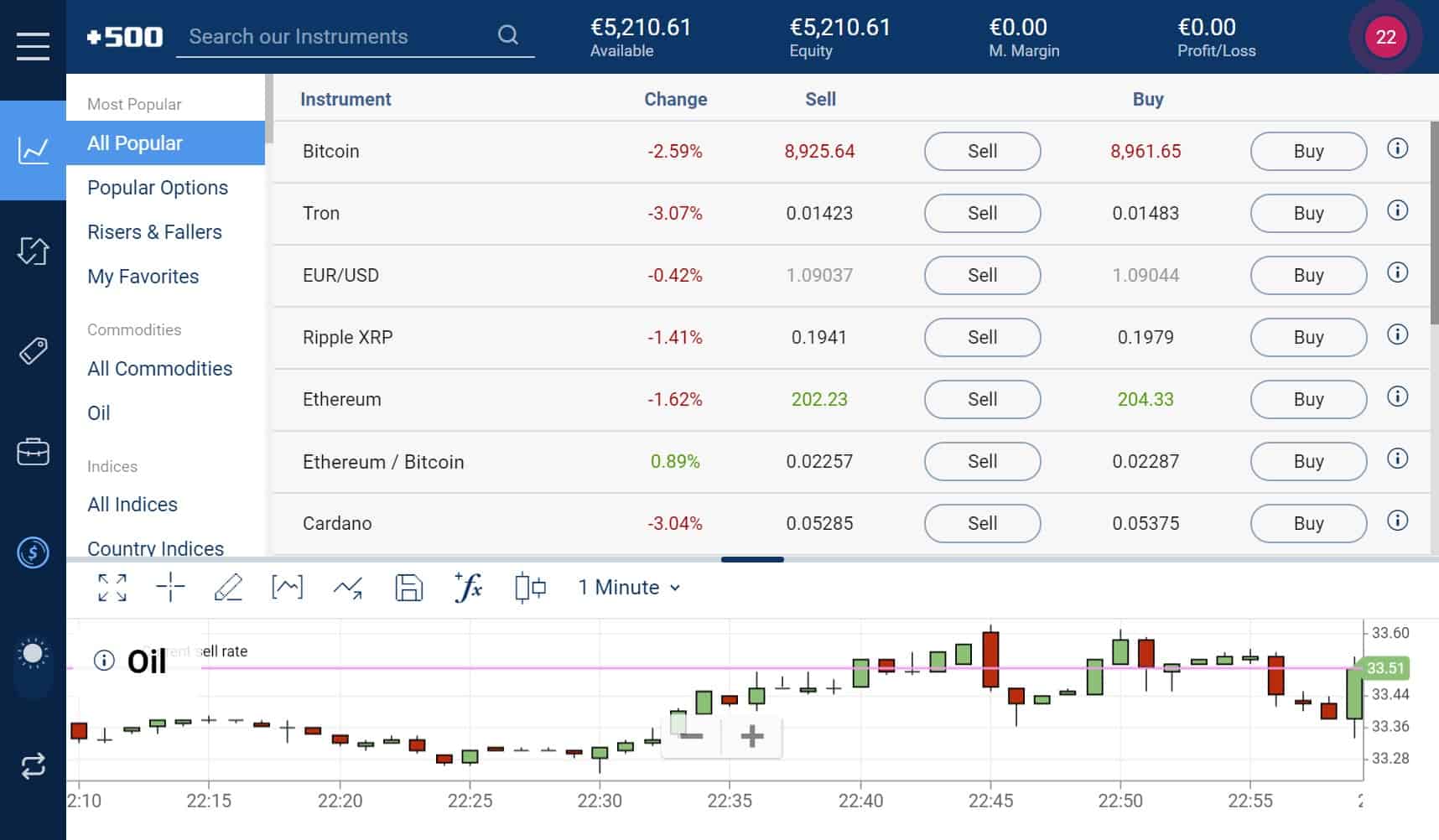 Illustrative prices
Is Plus500 real?
Plus500 is a legitimate company that has been operating since 2008. To further investigate the company, I even visited their office. They share a nice office building with Microsoft. All employees eat ice cream for free, and they even have a gym in the building. I could speak to a lot of the staff members, and they all indicated that they really enjoy working for the company.
Characteristics of a reliable broker
When you invest money with an online broker it is logical to worry about reliability. Someone could just set up a fake website with the aim of scamming people. Therefore, when choosing an online broker it is wise to pay attention to some characteristics that demonstrate the reliability of the site.
Plus500CY is regulated by Cyprus Securities and Exchange Commission and Plus500UK is regulated by the Financial Conduct Authority. This is an independent body that very closely monitors the behaviour of financial institutions in England and Europe. Their regulation is is a good indication that they are not a scam company.
An additional characteristic that demonstrates the reliability of Plus500 is the fact that the company is listed on the stock exchange. Because Plus500 stock is available on the London Stock Exchange, the company must be transparent about its practices. As a listed company, it must also comply with a whole range of additional legal requirements.
Claims that money has not been paid by Plus500
When you search the Internet for Plus500 scams, you come across some people who claim that that their money has not been paid. Plus500 reports, however, that these people have abused the conditions of the broker. For example, they have created multiple accounts or have created an account with false data. If this comes to light, Plus500 closes the account of these people.
There are also claims online that indicate that trading in CFDs would not happen in a fair method at Plus500. This is mainly due to the ignorance of people about this way of investing. After all, trading in CFDs is not the same as investing in stocks. On our website you can read more information about investing in CFDs with Plus500.
Is your money secure at Plus500?
When you deposit money at Plus500, it is handled carefully. Customers' money will be stored in a separate account and the company will not invest with this money. When you deposit money at Plus500, you can be sure that no strange things happen to your money.
Do you want to know how withdrawing money at Plus500 works? Read this article!
Why we fully recommend Plus500
Once you are familiar with the risks and the way in which you invest in CFDs, Plus500 is an excellent broker. We can fully recommend Plus500 to everyone.
With Plus500 you enjoy the following benefits:
Easy-to-use software and the ability to create a free demo account.
You can trade in hundreds of CFD shares & currencies.
You benefit from low transaction fees and no commissions.
Plus500 is not a con: according to our test this broker is 100% legitimate. Plus500 is a reliable broker that provides CFD trading against low fees. Do you want to try out trading with plus500 1risk free? Press the button to open a free demo account with Plus500:
86% of retail investor accounts lose money when trading CFDs with this provider. You should consider whether you can afford to take the high risk of losing your money.
Author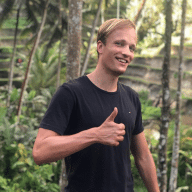 About
When I was 16, I secretly bought my first stock. Since that 'proud moment' I have been managing trading.info for over 10 years. It is my goal to educate people about financial freedom. After my studies business administration and psychology, I decided to put all my time in developing this website. Since I love to travel, I work from all over the world. Click here to read more about trading.info! Don't hesitate to leave a comment under this article.