Pay out plus500 & withdraw money
At Plus500 you can easily request a payout. In this article, we will show you how you can withdraw your money quickly. After all, when you have achieved a nice profit from your trading activities you may want to spend it elsewhere.
What are the terms of a payout?
Before you can withdraw your money, it's important that your account is approved. You must have submitted a valid copy of your identification so plus500 can verify your identity. This is required because Plus500 adheres to European & British guidelines.
How can you withdraw money from Plus500?
Great, your account has been approved and now it's time to actually withdraw the money! Navigate to funds within the Plus500 software.

Then press the Record button.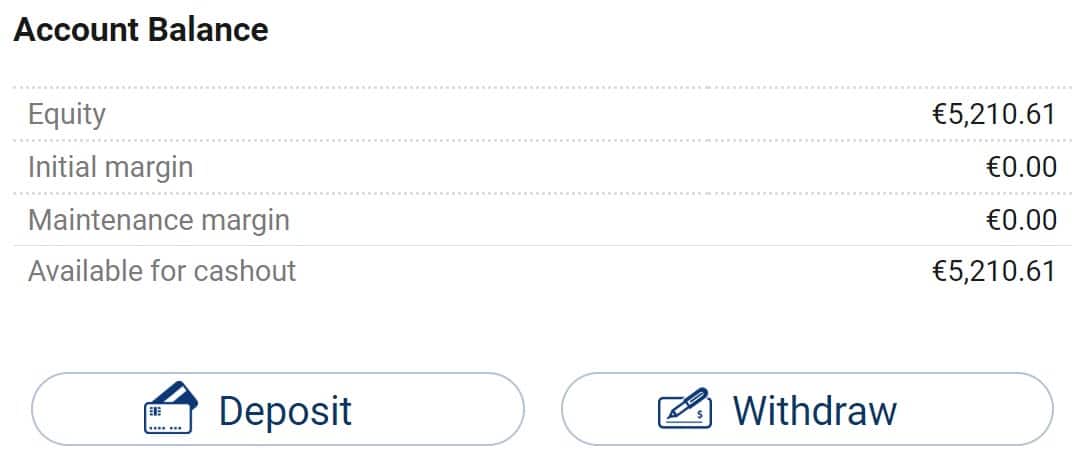 Illustrative prices
Here you can transfer the money to your bank account. You have to fill in the amount you want to transfer.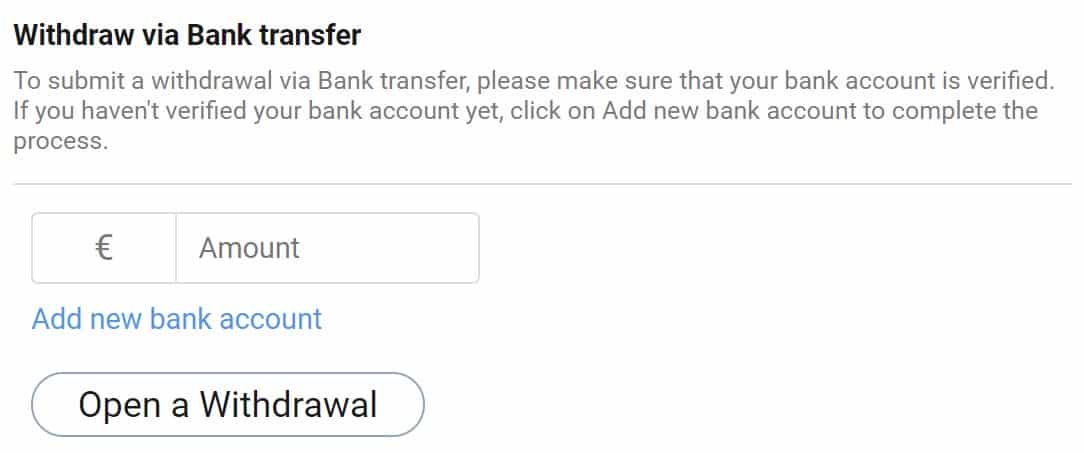 How long does it take for your money to be paid out?
It normally takes one to three business days for the money is credited to your account. If it takes longer to withdraw your money you can contact the customer service of Plus500. They can help you with your transaction.
Does Plus500 really pay out?
Plus500 always pays out. The company is listed with the Financial Conduct Authority and because of this regulation they are obliged to deal confidentially with the funds of customers. Profits you achieve and your own deposit can always be withdrawn without conditions. Do you want to know more about the reliability of Plus500? In this article you can read everything you need to know about the reliability of Plus500.
How is your transaction processed?
After you submit the withdrawal request, the amount of your request will be deducted from your balance. Until the request is processed, it can still be cancelled. You can do this yourself. Plus500 can also cancel the withdrawal request when you have open positions and no longer have enough money in your account.
After the withdrawal request is approved, it can no longer be cancelled. The amount will soon be credited to your bank account.
Please note that you can only withdraw the unused balance. If there are already open positions, you cannot include the required margin for these positions until you have closed the positions.
Do you want to open an account with Plus500? 
Click here
 and receive $40,000 in demo money!
Author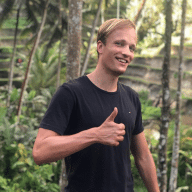 About
When I was 16, I secretly bought my first stock. Since that 'proud moment' I have been managing trading.info for over 10 years. It is my goal to educate people about financial freedom. After my studies business administration and psychology, I decided to put all my time in developing this website. Since I love to travel, I work from all over the world. Click here to read more about trading.info! Don't hesitate to leave a comment under this article.