How to buy Porsche shares?
When people have a lot of money, they like to buy luxury gadgets. A beautiful Porsche sports car is a good example of this. The profit margin on these beautiful cars is high, which enables the company to achieve good results with sales. But how can you actually invest in Porsche yourself, and what should you pay attention to before you buy Porsche shares? In this article, we discuss everything you need to know.
If you buy Porsche shares at the right time, you can achieve a good result. It is wise to buy the shares when the price has fallen somewhat. That way, you can achieve the best result. This often happens when the economy is not doing so well. Buying luxury cars is then seen as less important.
A good company where you can buy Porsche shares is eToro. At eToro, you never pay commissions when you buy stocks. As a result, you can achieve a good result faster with your investment. Use the button below to buy shares at eToro:
How can you actively trade in Porsche?
The development of the Porsche share price is comparable to that of a race. Occasionally the price accelerates, while other times it even slows down or takes a big dive. As a driver you have to be flexible and constantly respond to new circumstances. You do this by using a modern broker.
An example of a modern broker is Plus500. With Plus500 you can take a trading position on all price movements by using CFDs. You can open a buying position, but it is also possible to open a short position. With a short position, you speculate on a decreasing price. You can try out the trading possibilities with Plus500 completely free of charge & without risk. Use the button below to immediately open a free demo:
What is Porsche's stock price?
Are you curious about how Porsche's share price is developing? The graph below shows the price at which you can buy the Porsche CFD share. You can use the buttons to directly open a trading position.
Is it smart to invest in Porsche?
In the first instance, it can be said that of all the different car brands on the planet, the Porsche brand achieves one of the most favourable results. Moreover, it is striking that the company is actually quite transparent about its sales figures. Take, for example, the fact that the brand sets an average profit percentage of 17.6% per vehicle. It should be noted that this profit percentage is calculated on the sales of all the different models taken together.
The fact that Porsche is known for offering its services to several other car manufacturers also makes it an extra important player. This profit margin makes it possible for Porsche to achieve good results. Moreover, it is a brand that enjoys a great deal of fame, which means that wealthy people do not find it a problem to pay a large sum of money for a beautiful Porsche car.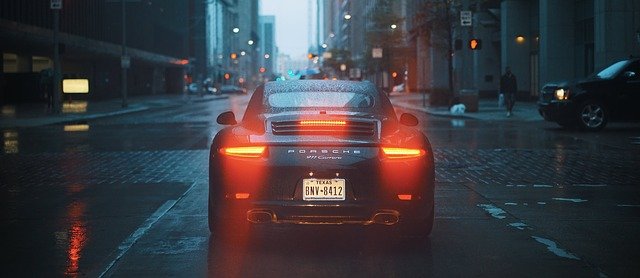 These discussed benefits obviously speak strongly in favour of Porsche and the Porsche shares. However, there is also a downside. The fact that Porsche mainly focuses on the production of exclusive cars and other articles means that the company is heavily dependent on the prosperity of the world. In economically difficult times, it is therefore quite conceivable that a company like Porsche will suffer the consequences of this. As an active trader, you can, of course, benefit from this by opening a short position.
Before investing, it is advisable to compare the Porsche brand with other luxury car brands. It may just be more attractive to invest in a competitor. For example, check whether Porsche cars are still popular compared to some other brands. Some well-known competitors of Porsche are:
Aston Martin
Bentley
Bugatti
Ferrari
Jaguar
Lamborghini
Maserati
McLaren
Important: Porsche is part of Volkswagen
When you buy Porsche shares, you are not directly co-owner as is normally the case when you buy shares. This is because Porsche is an integral part of Volkswagen and is 100% controlled by the Wolfsburg family.
Porsche shares traded on the stock exchange are part of a holding company. This holding company contains just over 50% of the shares of the Volkswagen Group. In addition, the holding company invests in the technology sector, as a result of which part of the capital can be invested in other companies.
The most important event for Porsche shareholders is the dividend payment. This comes about through the dividend payment by Volkswagen. If these dividends are cancelled, the price of the Porsche holding stock will fall sharply.
Porsche's shares move fairly evenly with Volkswagen's shares. It is therefore not possible to only invest in the Porsche company. The stock market can therefore deceive you just like that…
About the Porsche company
Porsche is a well-known German manufacturer of luxury sports cars. The exclusive brand was founded in 1931 by Ferdinand Porsche. Strikingly enough, the man behind this renowned car brand was also the designer of the first Volkswagen that the world has seen. Porsche is based in Zuffenhausen, Germany and is owned by Volkswagen at the time of writing. However, this company is again largely owned by Porsche SE. Porsche is known as a financially balanced car brand with a high profit rate of 17.6% per vehicle.
So much more than just cars
The Porsche company is primarily known for the luxurious cars it produces. Having said that, there is also a division called 'Porsche Design'. This subsidiary was founded in 1972 and focuses on the production and sale of all kinds of luxury fashion items. These are not only beautiful watches, but also pens, suitcases and even garments. Porsche Design is also known for the design of the Viennese low-floor tram ULF.
At the end of the 1990s, Porsche also opted to unpack with its own bicycle line. This line does not only include mountain bikes, but also racing and touring bikes. The bicycles produced by Porsche have similarities with the older models marketed by the German manufacturer Votec. For some time, tractors were produced under the name of Porsche. Finally, Porsche is also known within the automobile sector for being a leader in the application of improvement techniques to the production process.
The history of Porsche
The first car was put on the market by Porsche in the year 1938: the Porsche 64. Remarkable for this vehicle was that many parts of the so-called KdF car were used for it. For the second Porsche it took until 1948. Then, on 8 June, the Porsche 356 appeared on the market.
Like many other brands, Porsche entered the world of motor racing. This proved to be a good move, after which the brand launched the Porsche 901 in 1963. Today, it is mainly models such as the Porsche Cayenne, the Porsche Carrera (GT) and the Porsche Panamera that have the best sales figures. Also, the "cheap(er) Porsche Boxster continues to do very well on the market.
Author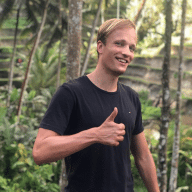 About
When I was 16, I secretly bought my first stock. Since that 'proud moment' I have been managing trading.info for over 10 years. It is my goal to educate people about financial freedom. After my studies business administration and psychology, I decided to put all my time in developing this website. Since I love to travel, I work from all over the world. Click here to read more about trading.info! Don't hesitate to leave a comment under this article.