How can you buy PostNL shares?
On this page you can read how to invest in PostNL. We look at where you can best buy PostNL shares, and you can consult the latest stock price of PostNL here.
Where can you buy PostNL stocks?
Do you want to buy PostNL shares? You can directly trade in PostNL stocks with one of these reliable brokers:

| Brokers | Benefits | Register |
| --- | --- | --- |
How can you actively invest in PostNL?
At Plus500, you can buy CFD shares of PostNL yourself. However, the postal service has an uncertain future due to the rise of the internet. When you think the price is going to drop, you can open as short position at Plus500. When you short a stock, you get a positive result when the price drops. This makes it possible to actively trade CFD shares PostNL, regardless of the direction of the market.
Do you want to try CFD PostNL trading for yourself? Use the button below to open a free demo account:
What is PostNL's current stock price?
Are you curious to know how the PostNL share price is performing? Below you can see a chart with the current CFD price of PostNL. You can also easily buy and sell PostNL CFD shares here by pressing the buttons:
About PostNL
PostNL NV is a Dutch postal operator that has been listed on the stock exchange since 2011, following the demerger of TNT NV into TNT Express NV and PostNL NV. In recent years, the name of the company has changed many times
Dangers and opportunities for PostNL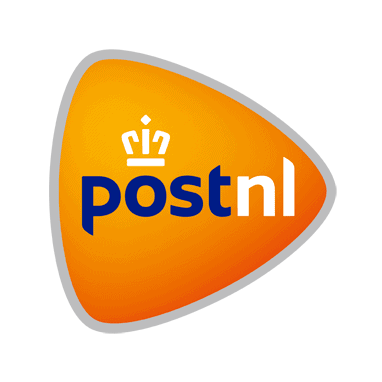 The growth of technology offers PostNL both new opportunities and threats. The opportunities are mainly for PostNL's parcel division. Now that shopping is often done online, you see more and more people ordering packages via the Internet. These packages must, of course, be delivered and PostNL is capitalizing on this.
This became even more apparent during the corona pandemic of 2020: when all shops had to close, people ordered even more packages on the Internet. At one point, PostNL could no longer cope with the large number of orders. When you see that suddenly many more parcels are being sent, it may be smart to buy PostNL shares.
Yet the growth of e-commerce is both an opportunity and a threat for PostNL. When large companies like Amazon do better in the future, they can eliminate the middleman. When large e-commerce companies start delivering their products themselves, it can put pressure on the company's profitability. This can be a good reason to wait with buying PostNL shares.
Less mail is a problem
At the same time, the biggest threat is the fact that people are sending less and less mail. In 2018, the total volume of mail sent fell by over ten per cent. This is, of course, a huge drop and PostNL is struggling to make up for this. Especially because of the obligation to still collect and deliver mail six days a week, the decline in the volume of mail is a major risk.
PostNL hopes to achieve better results in the future by reducing its organizational costs. At the same time, the company hopes to generate more income by increasing the cost price of sending a parcel. However, it remains to be seen whether this will have the desired effect. When the costs of packages increase further, people may decide to send fewer of them.
Do you think that PostNL will succeed in working more cost-efficiently? In that case, it may be attractive to buy PostNL shares!
Trend in deliveries
Half of the turnover of PostNL comes from mail deliveries. If this number continues to decline, turnover will also decrease. At the same time, parcel deliveries are rising sharply. In 2018, for example, growth was over 20%. Yet this did not lead to higher profitability. It seems that PostNL is struggling to increase its margin per share.
Pensions
The pensions on PostNL's balance sheet were a source of concern for some time. Fortunately, things are looking up these days.
Competition
The strongest competition for PostNL comes from America: think for example of UPS and FedEx. These companies are much more successful in achieving profitable results. It could well be that in the long term these American companies will capture a larger market share. This could topple local European companies such as PostNL. This could be a good reason to sell your shares in PostNL.
Dividend yield
PostNL aims to pay out a maximum of 75% of the profit as dividend. Over the past few years, PostNL has always paid out a good dividend. This can therefore be a good reason to invest in PostNL shares. Before buying shares, however, you should carefully consider whether this trend can continue in the future.
High volumes and tasks PostNL
When the company was still called Royal TNT Post BV, more than 7 billion postal items per year were delivered by permanently employed postmen and postwomen and by part-time postal workers. Now, under PostNL, there are almost no more postmen and women and almost only part-time postmen. Part-time postal workers simply earn less than postal workers.
PostNL carries out the universal postal service, designated by the national government. This means, among other things, that they have to empty the letter boxes 6 days a week and deliver the mail 6 days a week. Of this, 95% of the mail must be delivered the next working day.
In addition, they must have at least 2,000 service points and in residential areas with more than 5,000 inhabitants, there must be a letterbox within a radius of 500 metres.
The demerger of TNT NV and the accompanying name change and entirely new house style meant that this was the fourth name change and house style change in less than 10 years. Until 2002 the company was called PTT Post, until 2005 TPG Post and until 2011 TNT Post.
Activities
One of the core activities of PostNL is the delivery of letters and printed products. More than 95% of all mail delivered to one of the more than 20,000 letterboxes throughout the Netherlands is delivered the next working day. In addition, PostNL often delivers advertisements and other door-to-door leaflets at the same time as the post.
The Parcel Service, an independent organization within PostNL, also delivers parcels.
Author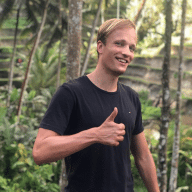 About
When I was 16, I secretly bought my first stock. Since that 'proud moment' I have been managing trading.info for over 10 years. It is my goal to educate people about financial freedom. After my studies business administration and psychology, I decided to put all my time in developing this website. Since I love to travel, I work from all over the world. Click here to read more about trading.info! Don't hesitate to leave a comment under this article.