How to buy PostNL shares (2023) – Invest in PostNL stocks
On this page, you can learn how to invest in PostNL shares. We will explore where you can buy PostNL stocks, and you can examine the latest stock price of PostNL here.
Are you considering buying PostNL shares? Keep the risks of investing in PostNL stocks in mind. The number of mail deliveries is decreasing, and the profit margin per package is under pressure. However, if you still want to invest in PostNL shares you can do so with one of these reliable brokers:
| Date | Bank holiday |
| --- | --- |
| January 2 | New Year's Day |
| January 16 | Martin Luther King Junior day |
| February 20 | Washington's Birthday |
| April 7 | Good Friday |
| May 29 | Memorial Day |
| June 19 | Juneteenth |
| July 3 & 4 | Independence Day |
| July 4 | Independence Day |
| September 4 | Labour Day |
| November 23 & 24 | Thanksgiving Day |
| December 25 | Christmas Day |
What is the current stock price of PostNL?
Curious about how the stock price of PostNL performs? Below you can see a graph with the current stock price of PostNL. You can also buy and sell PostNL shares by clicking on the buttons:
Company details of PostNL
Below you can find the key company details of PostNL.
Stock prices of PostNL over the last 5 days
In the table below, you can see the stock prices of PostNL for the last 5 days:
Strong market share: PostNL has a dominant position in the Dutch delivery market, which can contribute to a stable revenue stream.
Diversification: As PostNL offers various logistics services, the company can offset declines in one segment with increases in another segment. For example, the increase in online orders has significantly contributed to the profitability of PostNL.
Emphasis on sustainability: PostNL has set ambitious goals to reduce its ecological footprint.
What are the risks of investing in PostNL stocks?
Dependency on traditional mail: PostNL still heavily relies on traditional mail deliveries for its revenue.
Competition: PostNL faces strong competition from other delivery services such as DHL, FedEx, and UPS, which can put pressure on its market share.
Regulation: PostNL is subject to oversight by various government agencies. Changes in regulations can directly impact the company's profitability.
Who are the biggest competitors of PostNL?
The strongest competition for PostNL comes from the United States, from companies such as UPS and FedEx. These companies have been more successful in generating profitable results. It is possible that these American companies may capture a larger market share in the Netherlands in the long term. Therefore, it is advisable to carefully consider whether an investment in one of the competitors is more attractive:
You can buy PostNL shares through a reliable broker. A stockbroker is a company that facilitates investing in various Dutch and international stocks.
Opening an investment account is usually a straightforward process, although you may need to activate the account by uploading a copy of your passport and address. Once your account is activated, you can deposit money from your bank account into your stock account.
Next, select the PostNL stock within the trading platform and enter the amount you want to invest. This can be a small amount, starting from $100, but you can also invest more. You have two types of orders to choose from:
Market order: You buy PostNL shares immediately at the current market price.
Limit order: You buy PostNL shares at a predetermined price.
After clicking on the buy button, you will see the PostNL shares appear within your investment account within a few seconds. You can then track the results directly within your account.
About PostNL
PostNL NV is a Dutch postal company that has been listed on the stock exchange since 2011, following the split of TNT NV into TNT Express NV and PostNL NV. The company has undergone name changes recently.
Risks and opportunities for PostNL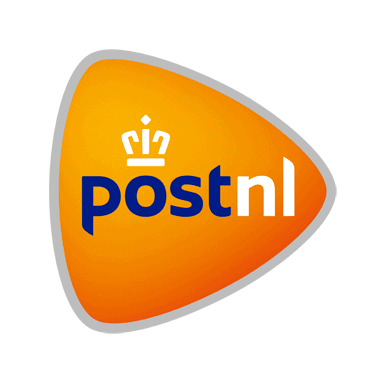 The growth of technology presents both new opportunities and threats to PostNL. Opportunities primarily lie in PostNL's parcel division. As online shopping becomes increasingly popular, more people order packages online. These packages need to be delivered, and PostNL capitalizes on this trend.
This became even more evident during the COVID-19 pandemic of 2020, when all stores had to close and people started ordering even more packages online. At one point, PostNL couldn't handle the large number of orders any more. When you see a sudden increase in the number of packages being sent, it may be smart to buy PostNL shares.
However, the growth of e-commerce is both an opportunity and a threat to PostNL. In the future, if large companies like Amazon perform better, they could eliminate the intermediary. If major e-commerce companies start delivering their products, it could put pressure on the company's profitability. This could be a good reason to wait before buying PostNL shares.
Declining mail volume is an issue
At the same time, the biggest threat for PostNL is the fact that people are sending less regular mail. In 2020, the total volume of sent mail decreased by over ten percent. This is a significant drop, and PostNL is struggling to compensate for such gaps. Especially due to the obligation to collect and deliver mail six days a week, the declining volume poses a significant risk.
PostNL hopes to achieve better results in the future by reducing organizational costs. At the same time, the company aims to increase revenue by raising the cost of sending a package. However, it is questionable whether this will have the desired effect. As the costs of packages increase, people may decide to send fewer of them.
Do you think PostNL will be able to work more cost-efficiently? Then it may be attractive to buy PostNL shares!
Dividend Yield
PostNL aims to pay out a maximum of 75% of its profits as dividends. Over the past years, PostNL has consistently paid out dividends. This can be a compelling reason to invest in PostNL stocks. However, before buying shares, you should carefully consider whether this trend can continue in the future.
High Volumes and Tasks of PostNL
When the company was still called Koninklijke TNT Post BV, over 7 billion mail items were delivered annually by full-time postal workers and part-time mail carriers. Nowadays, PostNL mostly relies on part-time delivery personnel.
PostNL carries out the universal postal service in the Netherlands. This means they have to empty mailboxes six days a week and deliver mail six days a week. They are required to deliver 95% of the submitted mail on the next working day.
Additionally, they must have at least 2,000 service points, and in residential areas with more than 5,000 inhabitants, there must be a mailbox within a radius of 500 meters.
Whether it is wise to buy PostNL shares depends heavily on your personal situation. First, research the biggest risks associated with investing in PostNL stocks; this allows you to determine if PostNL fits within your current risk profile.
Personally, I consider investing in PostNL stocks to be risky because the number of mail deliveries is decreasing. It is uncertain if this decline can be compensated by e-commerce orders. At the same time, PostNL faces strong competition from various well-funded foreign players.
Therefore, it is important to carefully study PostNL's market share. This will help you determine if investing in PostNL shares aligns with your goals.
Author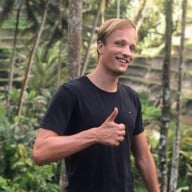 About
When I was 16, I secretly bought my first stock. Since that 'proud moment' I have been managing trading.info for over 10 years. It is my goal to educate people about financial freedom. After my studies business administration and psychology, I decided to put all my time in developing this website. Since I love to travel, I work from all over the world. Click <a href="/about-us/">here</a> to read more about trading.info! Don't hesitate to leave a comment under this article.