How to buy Royal Bank of Scotland shares (2023)?
The Royal Bank of Scotland Group (RBS) , or nowadays known as Natwest Group plc, is a major British bank. Do you want to invest in RBS shares? In this article, we will explore how and where you can buy Natwest Group plc shares.
When you want to buy RBS shares, it is important to remember that the government of England is still a major shareholder. Therefore, the bank is not expected to make spectacular innovations or take significant risks. Therefore, do not expect tremendous growth with an investment in the Royal Bank of Scotland. If you are looking for a reasonably stable stock, you can consider buying Natwest Group plc shares.
You can buy Natwest Group (RBS) stocks with one of these brokers:
| Brokers | Benefits | Register |
| --- | --- | --- |
| | Buy Natwest Group plc without commissions. Your capital is at risk. Other fees may apply. | |
| | Speculate with CFD's on increasing & decreasing prices of Natwest Group plc! 82% of retail CFD accounts lose money. | |
| | Benefit from low fees, an innovative platform & high security! | |
| | Speculate on price increases and decreases of Natwest Group plc with a free demo! | |
What is the current stock price of RBS?
The current stock price of RBS is constantly changing. As a trader, you can take advantage of this! Below you can see the price of the Natwest stock. If you want to trade RBS, use the buy or sell button.
Company details of RBS
Below you can find the key company details of RBS.
Stock prices of Natwest over the last 5 days
In the table below, you can see the stock prices of RBS for the last 5 days:
About Royal Bank of Scotland
The Royal Bank of Scotland Group, now known as Natwest Group plc since July 2020, is a British bank and insurance holding company based in Edinburgh, Scotland.
RBS offers personal and business banking, private banking, insurance, and corporate finance services. Important subsidiaries in the United Kingdom include NatWest, Royal Bank of Scotland, Ulster Bank, NatWest Markets, and Couts.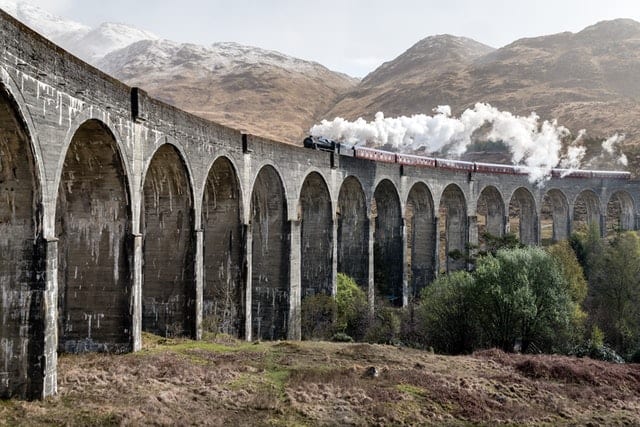 The history of RBS
When the economic situation became challenging for the banking sector in the late 1960s, the National Commercial Bank of Scotland merged with the Royal Bank of Scotland, forming the National and Commercial Banking Group in 1968. In July 1969, the company's name was changed to the Royal Bank of Scotland Group. The bank encountered significant problems due to the credit crisis in 2008.
In 2008, the bank suffered a record loss of 31 million euros. Initially, the British government acquired a 58 percent stake in the bank. To overcome the difficulties, the company attempted to raise 11 million euros by selling new shares. The British government purchased half of those shares, resulting in the government's ownership stake in the company increasing to over 70 percent. In the second half of 2015, the British government began selling its stake in the Royal Bank of Scotland.
In February 2020, RBS Group was renamed to NatWest Group. It is likely that the company will remain a state-owned enterprise until March 2025. The shares still held by the British government must be sold by March 2025.
The corporate structure of NatWest Group
The company is divided into four major segments:
The Retail Banking segment, operates under the names NatWest, Royal Bank of Scotland, and Ulster Bank in the United Kingdom.
The Commercial Banking segment, serving business and commercial customers, from SMEs to British multinationals. The bank offers banking, financial, and risk management services.
The Private Banking division, catering to affluent clients.
The Investment Banking division of NatWest Group, offering investment banking services and integrated financial solutions worldwide.
Royal Bank of Scotland has shed its scandalous past
The Royal Bank of Scotland changed its name to NatWest to conceal its recent scandal. During the 2008 financial crisis, the bank invested in subprime mortgages. In that period, it also sought to acquire the Dutch bank ABN AMRO along with Fortis and the Spanish bank Banco Santander. The deal proved fatal for the Bank of Scotland, and the British taxpayer had to rescue the bank.
Investing in RBS can be interesting, particularly due to their stable dividend payments. However, bank stocks are risky as a bank's balance sheet can be difficult to understand. It is crucial to research whether the bank still enjoys sufficient confidence, as a bank can face trouble when customers withdraw their deposits as a group.
Before buying RBS shares, it is advisable to compare them with those of competing banks. It is also wise to examine the economic situation within the United Kingdom since the bank primarily operates in this region. Only invest in Royal Bank of Scotland stocks if they ultimately align with your risk tolerance.
Author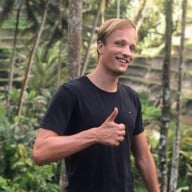 About
When I was 16, I secretly bought my first stock. Since that 'proud moment' I have been managing trading.info for over 10 years. It is my goal to educate people about financial freedom. After my studies business administration and psychology, I decided to put all my time in developing this website. Since I love to travel, I work from all over the world. Click <a href="/about-us/">here</a> to read more about trading.info! Don't hesitate to leave a comment under this article.