Investing in real estate
Investing in real estate can be very attractive. When you put money on a savings account you can be sure that you will lose money due to the low interest rates. At the same time, the housing market has always done well in the long run. This is not surprising when you consider that everyone needs a place to live. In this article you learn how you can benefit from investing in real estate.
Why should you invest in real estate?
Before we look at how you can invest in real estate, we discuss why it can be so attractive to invest in real estate. With a real estate investment you benefit from double returns and you can also apply leverage. Moreover, real estate is a good protection against inflation and with the growing rental market, there is a good chance that your investment will be worth more in the long term.
You receive a double return
The double return makes investing in real estate very interesting. The first way to make a profit with real estate is by selling it in the future against a higher price. In the long run, the prices of real estate rise. This is because the demand for homes is only increasing. If you sell the property at a later time, you will get a nice return on it.
You will also receive a return in the form of rent. This allows you to achieve a good result in the short term with a real estate investment. You can use the rent to pay for the maintenance of the property and to pay the financing costs. If you make a good investment you will be able to make a profit every month after deducting all of these costs.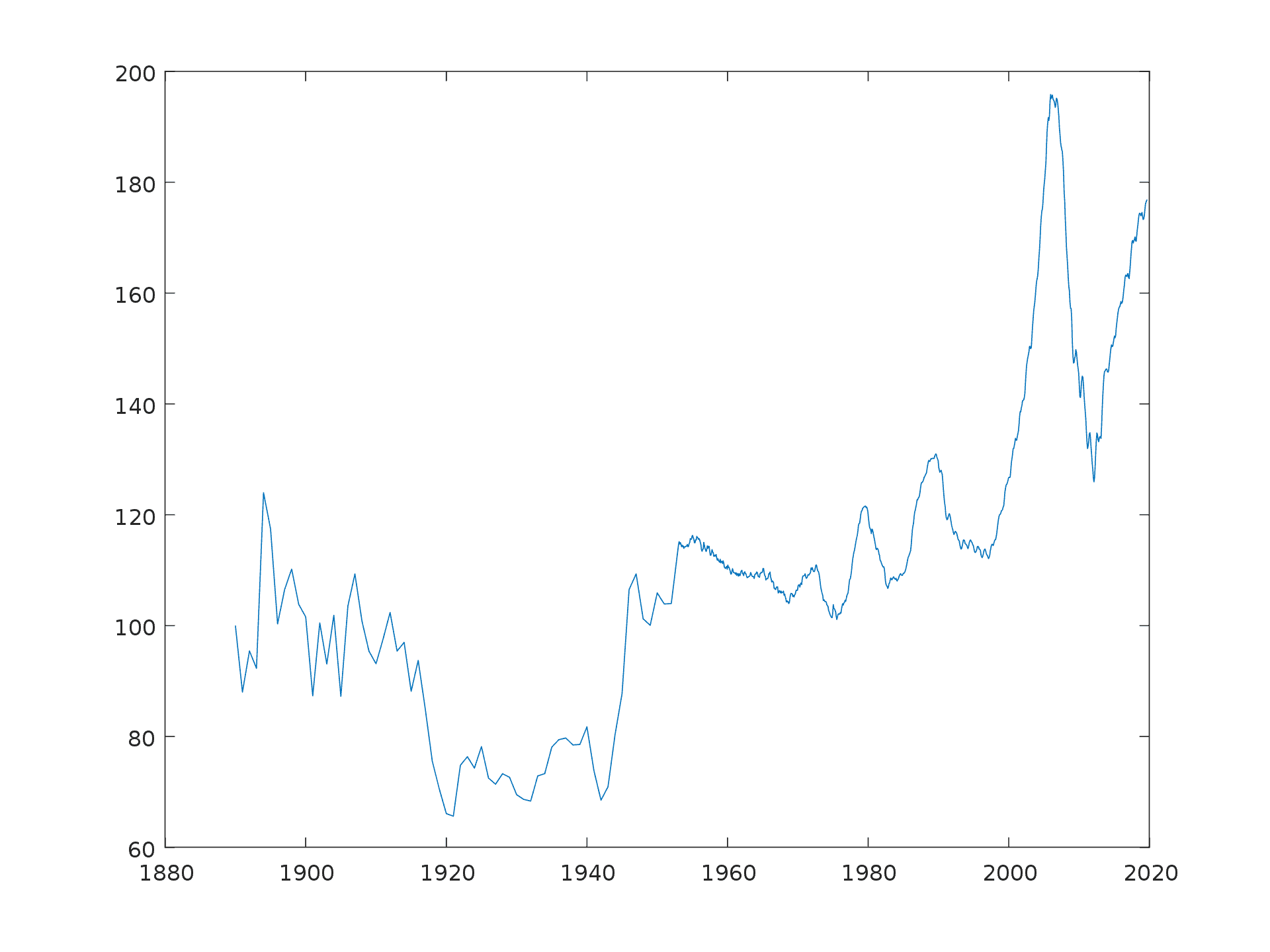 House prices rise over the long term
You can apply leverage
When you invest in real estate, you can make money with other people's money. This is a rare option that can make it extremely attractive to invest in real estate. When you buy a house, you usually don't invest the amount at once. You will have to borrow a large part of the amount from a bank.
In many cases, you will borrow about 80% of the value of a property. This means that you only need to deposit 20% in the first instance. However, you will benefit from the full 100% increase in value, and you will also enjoy the rental income over the entire property. Certainly, with a low mortgage interest rate, you can use leverage to increase your return considerably as a result.
The use of a lever is of course not entirely without risk. When the housing market is in a dip, you do have to keep paying the monthly costs. When you are unable to do so, you will be forced to sell the house at a lower price. You will then make a loss on your investment.
Let's explain the leverage effect using an example. The purchase price including costs is $200,000. In the first example, you only use your money and receive $10,000 in rental income on an annual basis. Your return then amounts to 5%.
In the second example, you borrow 80% of the sum, so you only deposit $40,000 of the amount. However, the rental income is still $10,000. Your return then amounts to 25%. Of course, you still have to deduct the costs of financing, but chances are that they are lower than 25% on an annual basis. You can, therefore, achieve a higher return with a leverage.
Protection against inflation
Another advantage of investing in real estate is that it protects you against inflation. Inflation is the process by which the prices of products rise every year. This makes your money worth less and less. If you just leave your money in a savings account, the value of your assets decreases every year.
By putting your money into real estate, you avoid the negative consequences of inflation. This is because house prices rise along with inflation. In this way, you protect yourself against money devaluation!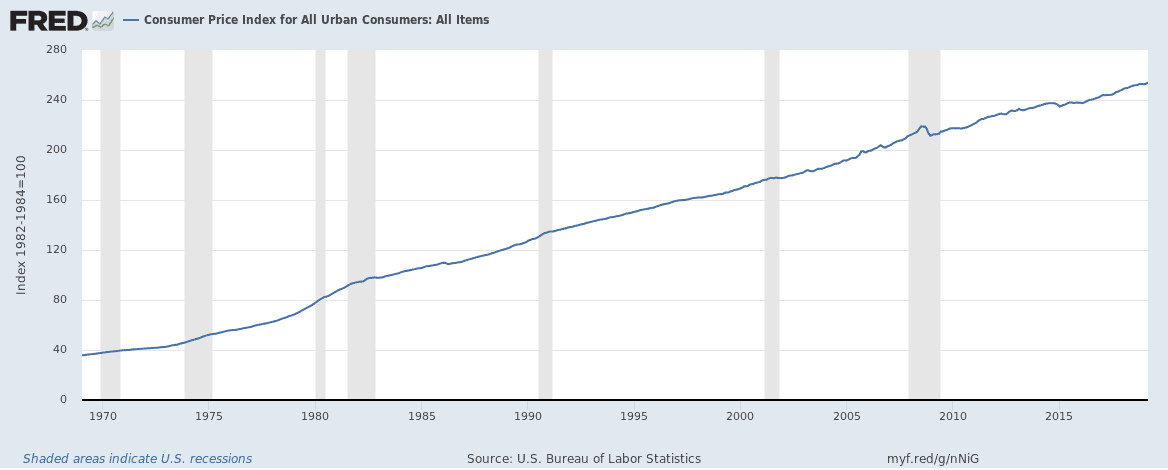 The price level rises sharply over time
It's relatively flexible
You're 100% the owner of your real estate. Because of this, you can decide at any time to sell your house again. If you have a financial setback, you can also sell the house. However, you have to take into account that you might make a loss on your investment in this case. House prices rise in the long term, but can certainly fall in the short term.
It is therefore important to invest for the long term. If you don't, you can lose a lot of money with your real estate investment.
The rental market is growing
The demand for good rental properties is still rising. In large cities, there is a dire shortage of housing. When demand exceeds supply, prices rise. As a result, you can achieve a good return with a house. However, it is important to buy a house in a good location. That way you prevent your house from being vacant for a long time, which of course is not attractive.
How can you invest in real estate?
Now that you know why it can be attractive to invest in real estate, we'll discuss the various methods you can apply to do so. There are several ways you can benefit from real estate: even with little money. You can buy shares (buy-shares), invest in a real estate fund (real-estate-fund), or of course, you can buy a real estate property (buy-real-estate) yourself.
The first option you have is to buy shares of companies that invest in real estate. This option is accessible to everyone: even when you have little money. Nowadays, you can buy shares with as little as $100 using an online broker. Many providers do not charge any commissions, which makes it possible to achieve a good return. When you buy shares, you are not the owner of a real estate investment. It is therefore an indirect way to invest in real estate. It is important to check the company's balance sheet so that you can be sure that the company will be able to meet its obligations in the future as well.
Do you want to know more about buying shares? In our article on this topic you will learn everything you need to know before buying your first real estate share:
Method 2: a real estate fund
It is also possible to invest in real estate using a fund. A fund usually invests the assets of investors in various real estate projects. It is important to thoroughly investigate where the fund is active. Research if the projects seem solid. If the fund goes over, you can lose the full amount of your investment.
A disadvantage of investing in a fund is that you cannot use leverage. The bank will not lend you money to invest in a fund. Your return will depend on the amount of money you can put in the fund.
A good party to invest in real estate funds & shares is eToro. At eToro, you pay 0% commission on all stocks. Use the button below to open a free (demo) account with this provider:
Method 3: buying real estate property yourself
When you have the opportunity, it can be very attractive to buy real estate yourself. When you invest in real estate, you keep full control. There is then no other party who can make decisions on your behalf. You can also make use of leverage by making use of external financing.
In the rest of this extensive real estate investment guide, we look at how you can make a nice return by buying a real estate object.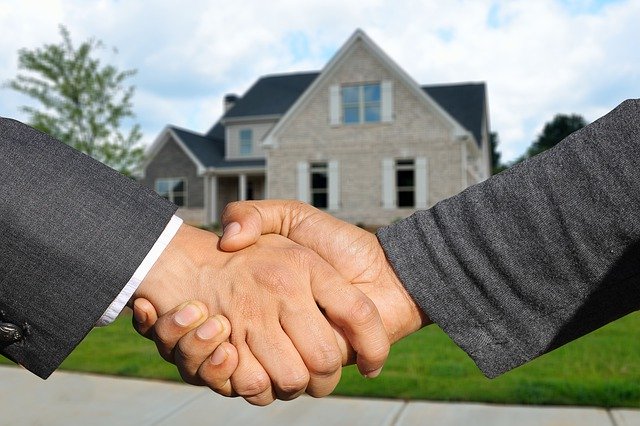 What types of real estate can you invest in?
There are an awful lot of different objects you can invest in. What are the options, and what should you pay attention to with these investment options? You can choose to invest in houses, commercial real estate, student rooms, holiday homes, building land, and garages.
Houses
Houses are best suited for the novice investor. A house can be a whole house but also an apartment. When you buy an apartment, you have a little less freedom. There is often an association of owners that has quite a bit of say in the ins and outs of the building. Nevertheless, an investment in an apartment can be a good option for the novice property investor.
Commercial real estate
You can also choose to invest in commercial real estate. These are, for example, offices or shops. The potential return on this type of property is often higher. At the same time, the risk is also much higher. The vacancy rate on commercial property is much higher and the results are more dependent on the economic climate. It is therefore important to know what you are doing before you buy commercial property.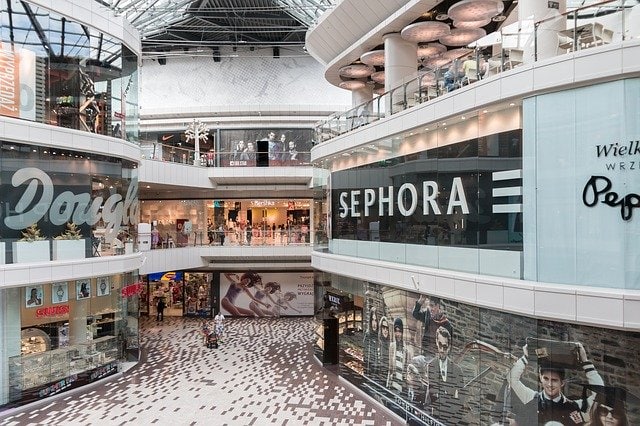 Student rooms
In many cases, you can also split a house or apartment and rent it out to several students. Students are generally not the tidiest tenants: therefore, expect the necessary traces of use. Renting out student rooms also means more work. Students only stay for a short period of time, so you regularly have to draw up a new contract and find a new tenant. However, if you have several students in one residence, you can significantly increase the potential return on your investment.
Holiday home
You can also choose to invest in a holiday home. As a pure investment, however, this is often not the best option. The return on holiday homes is often quite low: especially in the low season, it is difficult to rent out the property. Moreover, you need to make arrangements to handle the flow to different, short-term tenants. Buying a holiday home is therefore only interesting if you want to make regular use of it yourself.
Building plot
You can also choose to invest in land or a building plot. However, this comes with a big disadvantage: empty land gives you no direct return. You can rent out a house or office building and thus immediately build up monthly cash flow. However, this does not apply to land. This way of investing is therefore more speculative. You buy land in the hope that it will be worth more in the future. If you are wealthy, you can use the land to develop something yourself, but that is not an option for most private investors.
Garages & parking spaces
By buying garages and parking spaces you can achieve a good return. The location is essential for this type of real estate investment. When you buy a parking space in a neighbourhood where you can park for free, you are not going to make much money.
A disadvantage of investing in parking spaces is that you have to buy a lot to get a decent return. Each separate garage or parking space brings extra work with it. Governments are also trying to reduce the use of cars. Investing in a garage or parking lot is therefore not the safest option these days.
What influences house prices?
Before you start investing in real estate, you must understand exactly how the real estate market works. The basis is simple: supply and demand determine the price of a house. When many more people are looking for a house, the price rises. Of course, this is a bit simplified. That's why we would like to discuss the different factors that can influence the price of real estate.
The stock market climate & the economy
When people have a lot of confidence in the future, they are more willing to invest. When the economy is not doing well, you often see that people wait to buy a house. Because of this, you see that house prices do better in economically prosperous times.
The capacity to borrow
Most people don't have a big bag of money at home which they can use to buy a house in one fell swoop. Therefore, they first have to go through the bank to borrow money. When it is relatively easy to borrow money, you see that more people can buy a house. As a result, demand increases, and house prices rise.
Interest plays an important role in the capacity to borrow. When the mortgage interest rate is low, you can borrow a larger amount. This can cause house prices to rise further. When the interest rate rises sharply, you see that house prices fall.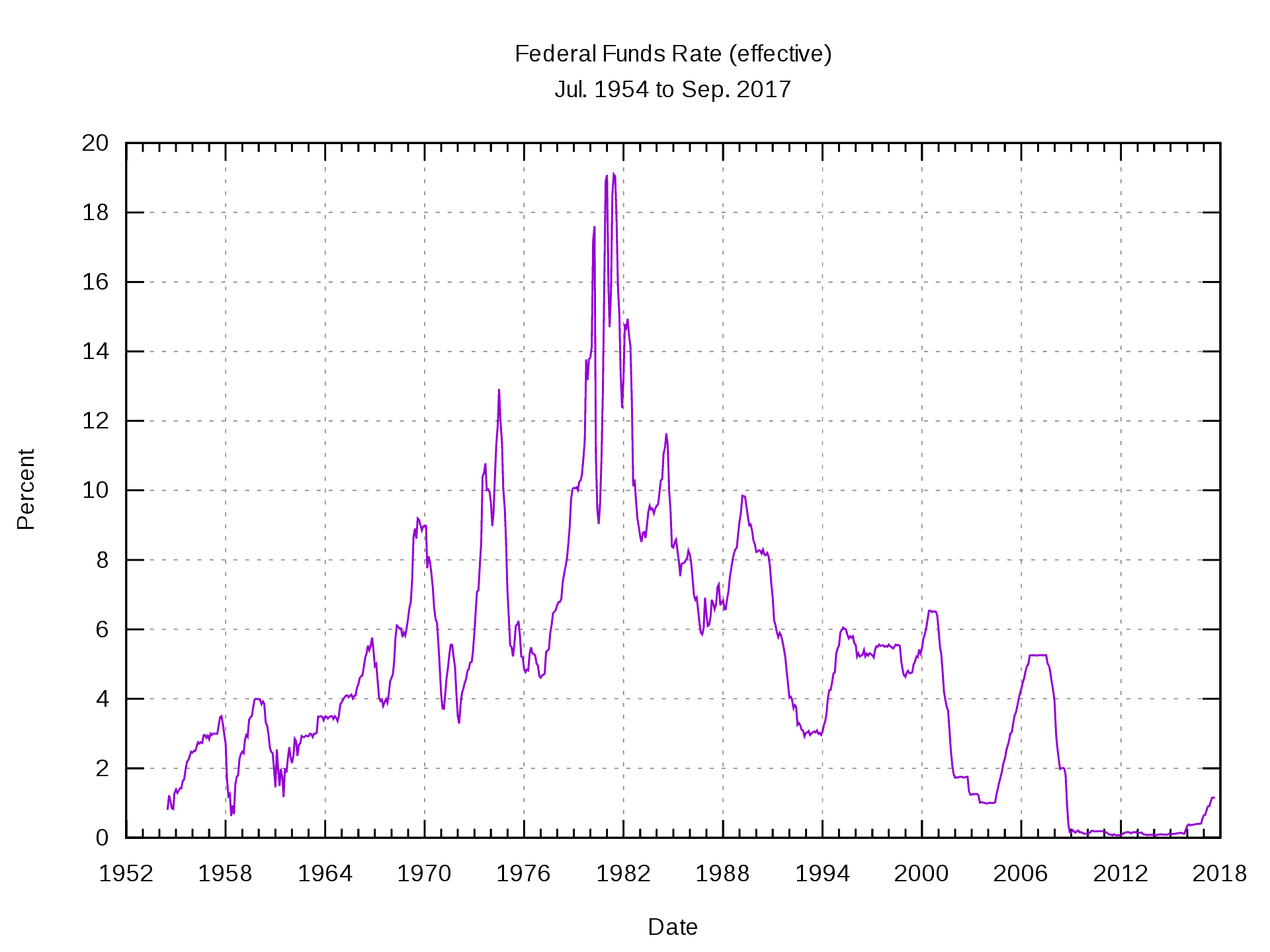 Interest rates have fallen sharply in recent years
Government policy
The government's housing policy also plays an important role. If the government does not build enough new houses, the supply will not increase sufficiently. If demand increases, prices will rise. Local authorities also have a great deal of influence on house prices. When a certain neighbourhood becomes more popular due to new, more luxurious facilities, prices will rise.
What's the best time to buy?
When you are a new real estate investor, it is best to invest in a property. I am a big fan of two- or three-room apartments. The return on this type of property is high, while the maintenance costs are relatively low.
Houses are often not worth the effort. The surface area is larger and therefore the maintenance costs are much higher. At the same time, you have to maintain the entire house. With an apartment, this responsibility is usually shared with the other apartment owners.
Buying a one-room apartment or studio is not recommended because people often only temporarily live in these housing types. At the same time, the return per square meter decreases when you buy a larger apartment. It is therefore better to buy two small apartments with a separate bedroom than one large apartment with several bedrooms.
Finally, it is advisable not to go for luxury apartments. You often pay a hefty premium on this, while the extra return is negligible. Tenants are more likely to look at the location and are often unwilling to pay substantially more for a nice wooden floor. When you want to buy an apartment for rent, it is important to focus on the return.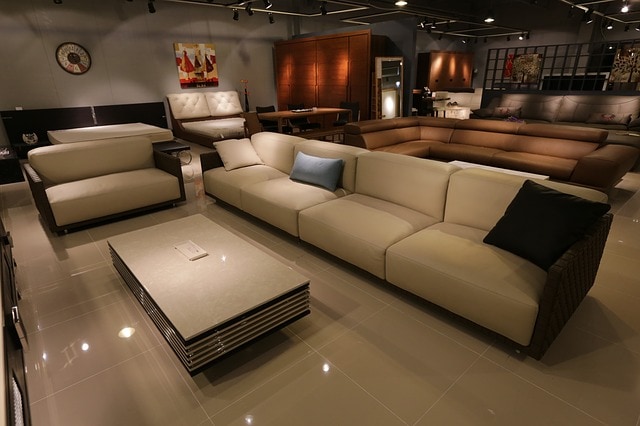 Don't buy a luxury apartment
What do you have to look out for when you buy an apartment?
When you decide to invest in an apartment, there are some things to take into account. In this section, we will discuss what you need to take into account. When you are going to buy a house, you should, in any case, take into account its location, layout and finishing of the details.
New construction or existing construction?
The advantage of new construction is that the house is entirely new and has no traces of use. In the beginning, the costs for maintenance will, therefore, be low. You often pay a premium for this. Investing in a newly constructed house is certainly not cheap!
You pay less for existing buildings but can expect higher maintenance costs. At the end of the day, it does not matter whether you go for new or existing construction. In practice, you can achieve a good return with both investment options.
Existing rental contract
In some cases, a house is already rented out with an existing tenant. This can be advantageous. To find a good tenant, you often have to incur costs. However, it is important to thoroughly investigate whether the tenant pays market rent. If this is not the case, you may be stuck with low rent. It is also important to check that the tenant has not caused any problems.
Pay attention to the common areas
It is important to examine the common areas well. When you buy an apartment, you want to avoid losing a lot of money due to high maintenance costs. You can use your intuition for this immediately when you come in. See what the corridors of the apartment look like. Is everything worn out and is it a mess? Then the current occupants probably don't care what happens to the building. Of course, this is not good for the value of your real estate investment in the long term.
It is also important to examine the financial situation of the association of owners. Examine the balance sheets and check whether active maintenance plans have been drawn up. Make sure there is sufficient cash in hand. If this is not the case, you will suddenly have to pay a lot of money for extra maintenance in the future. Of course, you want to avoid that!
Location
The most important thing with real estate is its location. One neighbourhood is not the other neighbourhood. People like to live close to the centre of a town or village. The house prices are therefore higher here. In problem neighbourhoods, house prices can be considerably lower. It can also be a lot harder to find a good tenant there.
Therefore, first investigate and determine which neighbourhoods are popular. You can also do some research on rental websites to see in which neighbourhood houses can be rented out quickly and easily. As soon as you have a good idea of what attractive locations are, you can start looking for an investment property in these neighbourhoods.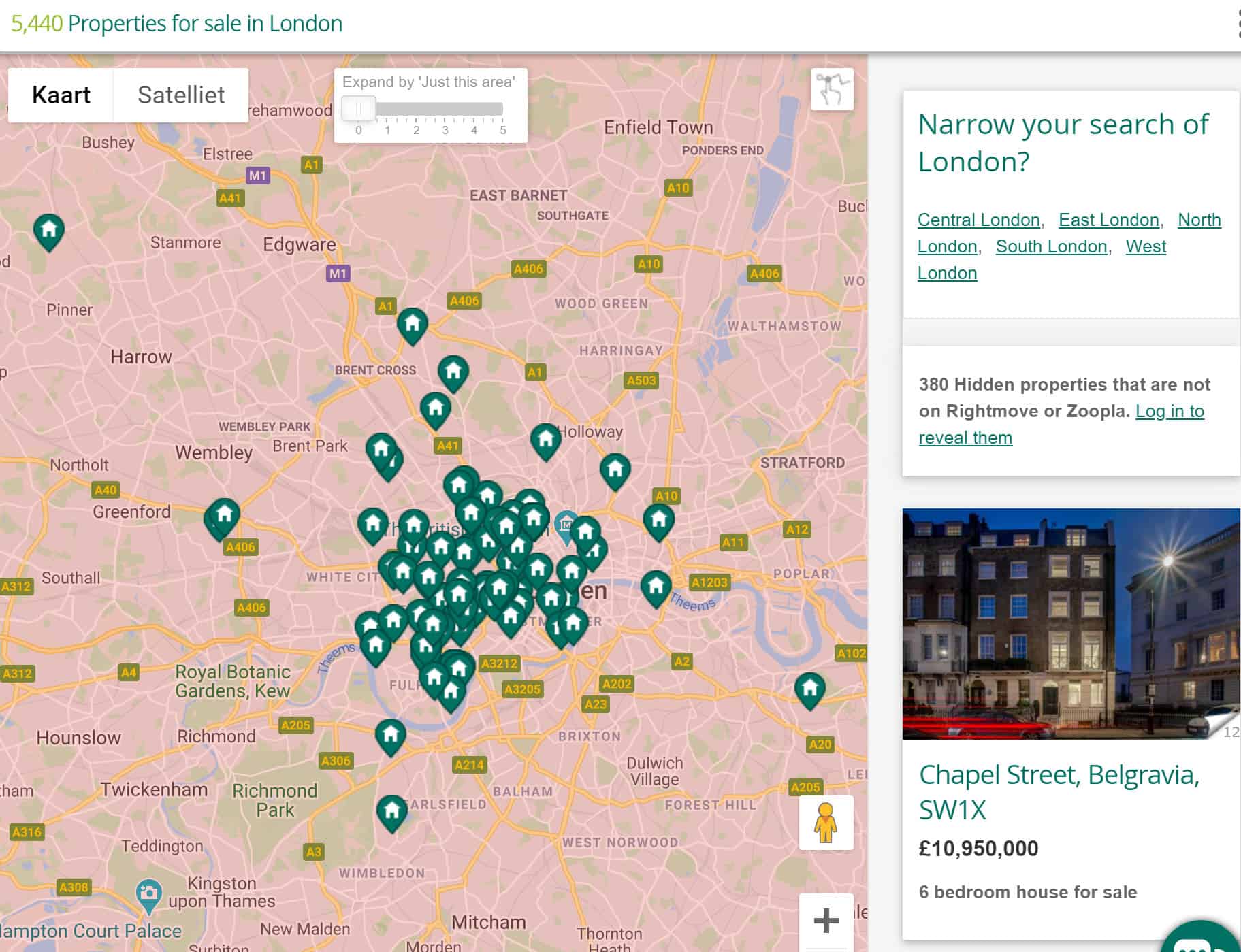 You can easily research popular neighbourhoods on the internet
The layout
It is also important to study the layout of the apartment. Try to empathize with the audience that is going to rent the apartment. Are you aiming for seniors? Then homes with lots of stairs and high thresholds are probably not very suitable. Therefore, do not look at the house from your preferences, but from the preference of the potential tenant.
There are certain things that the majority of people prefer. Practically, everyone likes many light sources and a practical layout. People don't like to live in a dark cave or a house with all kinds of space that can't be used properly. Therefore, be sure to take these factors into account when purchasing a home.
The finishing touch
A tenant always looks at the finish of the bathroom and kitchen. Therefore, make sure that these areas are neatly maintained. They do not have to be very luxurious, but they mustn't be covered in mould. On the floor, you can place a simple but good-looking material such as laminate. An expensive parquet only causes high maintenance costs and of course, as a landlord, you won't get anything out of it.
Rent with or without furniture?
Especially in big cities, it can be very attractive to rent out a house with furniture. When you rent out a house with furniture, you can quickly collect $100 extra rent. If you buy simple furniture with a price of $2,000, you will achieve a return of 60% on an annual basis on this amount! Buying simple but solid furniture can give you a good extra return. In many cases, it is even possible to take over the furniture of the previous owner when you buy an apartment.
Not all tenants prefer a house that is furnished. On the contrary, some tenants want to have the freedom to arrange their house as they see fit.
What about the cost?
Of course, there are costs involved in owning property. In this section of the real estate manual, we will discuss the different costs you need to take into account. Among other things, you should take into account the purchase costs, renting costs and maintenance costs.
The purchase costs
When you buy a house, you pay more than the asking price alone. You also pay the purchase costs. The purchase costs consist of any taxes and the notary fees for drawing up the purchase agreement and deed of delivery. When you take out a mortgage, you also pay advice costs to the mortgage lender.
Costs for renting out
You can choose to take care of the rental yourself. You will then have to look for a renter yourself, and you will have to draw up all the contracts yourself. If you have no experience, this is a risky option. Ask yourself if you know how to recognize a good tenant. Do you know what a tenant's rights are and do you know what to do when a tenant does not pay the rent?
For most people, it is wise to use a real estate agent to find a landlord. You usually pay one month's rent for this. Especially when the tenant stays for a longer period, the costs are relatively limited. You will receive a lot of extra security by having a professional take this step.
When checking out, a professional will also check whether any unreasonable damage has been caused by the tenant. If this is the case, you can withhold the deposit or oblige the tenant to repair the damage. Even if the tenant refuses to pay the rent, an estate agent can help you follow the correct procedures.
Maintenance costs
The apartment will also need to be maintained. For example, the heating or the boiler may break down. It is best to set aside one month's rent for this every year. That way you can be sure that you always have enough money from which you can pay these kinds of costs.
You are responsible for keeping the apartment habitable. When a tap leak or the heating breaks down, the tenant will call you, and you need to fix this quickly. This can be very inconvenient when you are just enjoying a well-deserved holiday. That's why I decided to outsource the technical management myself.
A good rate for this is 2-4% of the rental price. For this percentage, the other party ensures that when maintenance has to be carried out, it is all arranged. This way you can enjoy the return on your real estate investment without worries.
How do you arrange the funding?
Most investors will not pay the house in cash. It is therefore important that you understand how you can arrange the financing of an investment property. In some cases, you can use the excess value of your current home. If this is not the case, you can choose to take out an investment mortgage.
Using excess value
When your house has increased in value or when you have already paid off quite a bit on your home, you can choose to use your surplus value for your financing. When your income is high enough, it is fairly easy to make use of it.
If you want to use the excess value, you have to contact the bank. In some cases, you will have to appraise your home at your expense to prove that there is indeed an excess value. You can then raise the mortgage on your home and use this money to purchase a second home.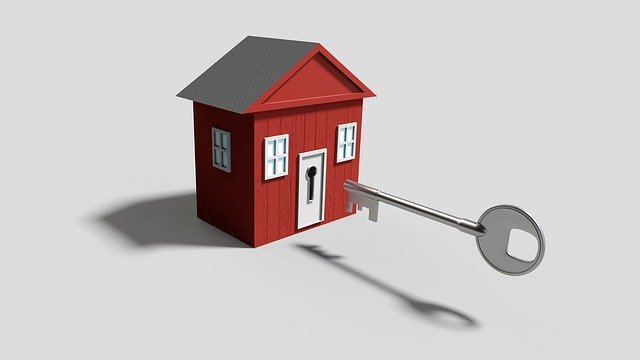 Take out an investment mortgage
You can also choose to purchase a second home with an investment mortgage. With an investment mortgage, your income is not taken into account. Only the estimated rental income from the property is taken into account.
When you take out an investment mortgage, you will have to contribute quite a bit of your money. In most cases, you will have to contribute 10 to 20 percent of the value of the property in let condition. You also have to take into account that the interest rate on an investment mortgage is considerably higher than the interest rate on a normal mortgage. At the same time, the interest-free periods are a lot shorter.
A combination of both
You can also choose to use both options. For example, you can use your excess value to bring in the required 10 to 20 percent of your deposit. Then you can finance the rest of the extra house with the investment mortgage.
You can also choose this option if you can finance an entire house with the surplus-value. In this way, you can buy several properties instead of one. In this way, you can immediately take maximum advantage of the previously described leverage effect. When you do this, you have to be extra careful: even in bad times, you have to be able to finance the costs. In this case, you therefore need a bigger financial buffer.
The risks of investing in real estate
An investment in real estate is not without risk. When you invest in real estate, you have to take the necessary risks into account. For example, there is a risk that house prices will fall sharply. You can also, lose money when your house is empty. Tenants can also cause problems: they can cause damage to your home or refuse to pay the rent.
Falling house prices
Especially in the short term, house prices may fall. During an economic crisis, prices can sometimes drop as much as 10% or more. Therefore, always invest in real estate with a long-term vision. Only buy a house if you plan to own it for at least ten years. During the dips, you still benefit from a positive return by letting the property.
Vacancy
Vacancy costs money. After all, you do pay your financing costs, but temporarily no rent comes in. When the rental market is not doing well, it is wiser to lower the rent a little. It is better to rent out a house at a lower price than to have no income at all from your real estate.
Damage
Tenants can damage your property. Make sure you have a proper check-in and check-out procedure so that you can hold the tenant liable. If you ask for a deposit, you can at least use it to repair any damage.
Non-payment
A tenant can suddenly stop paying rent. You can use the deposit for this as well. You have to send several reminders before you can start evicting a tenant. A default can cost you just a few month's rent.
Unexpected expenses
You may face unexpected costs. For example, the boiler may break down. Therefore, always provide a buffer so that you can absorb these kinds of unexpected expenses.
7 golden tips for the real estate investor
You now know enough to buy your first investment property. We would like to close the article with nine golden tips that can help you with your first real estate investment.
Don't wait too long
Many people wait and wait before buying their first home. That's a shame! As long as you get an immediately positive return through your rental income, a real estate investment is a good choice. This type of investment is less risky than an investment in shares and ensures that your money is not decreasing in value every day. Let your money work for you instead of always working for your money!
Note the location
Location is key! Preferably buy an apartment in a central, easily accessible location. When the shops are nearby, the appeal of the property increases. It is also important that the apartment is easily accessible by public transport.
Calculate a realistic return
Many people make calculations with an overly positive return. Real estate agents are happy to tell you fairy tales to sell their homes quickly. It is important to take all additional, possible costs into account. Think for example of the costs of vacancy or future higher costs due to a higher interest rate. Rather calculate with a too low return than with a too high one.
Screen your tenants
Don't take on the first tenant that applies blindly. This person is going to live in your house for a longer period and you can't just throw him out. Tenants are protected by all kinds of laws and when you choose someone who doesn't pay rent or demolishes the place, your return on investment can drop dramatically. In many cases, it is, therefore, advisable to use an estate agent when selecting a tenant.
Buy a normal property
Don't go for a fancy loft or an apartment with an exciting layout. A standard property often provides the best return. Luxurious and original layouts may be nice when you live there yourself, but in practice they are not very practical. Always look at a property with the right cap on that of the investor and not that of the homeowner.
Ask for deposit
Always ask for a deposit and take clear pictures before the apartment is rented out. This way it is immediately clear after the end of the rental period whether the tenant has followed the rules. If this is not the case, you can use the deposit to compensate for the damage. You can also use the deposit if the tenant refuses to pay.
Go for a positive cash flow
Always buy properties that bring money directly into your pockets. It is not wise to buy a house that costs you money from day one. You are then speculating on a rising price. When house prices drop for years, you are stuck with a bad investment. That is why you should always only invest in houses that generate positive cash flow.
Love the deal
A good deal doesn't come out of the blue. Spend time and visit dozens of homes to get an idea of the market. Then make an offer on a property that will give you a positive return. Doesn't it work? Then leave the deal. Avoid falling in love with the property. What you have to do is declare your love for the deal. Do the numbers work? Then it's an attractive option.
Don't be afraid to negotiate
Many people spend time collecting coupons for toilet paper in the supermarket but forget to negotiate when they buy a house of a few tons. That's a waste! So, negotiate for the conditions. Try to lower the price or try to get extras. For example, I like to bid on the house including the furniture, which will save you a lot of work in the end.
My own experience with real estate
I have also just started to actively invest in real estate. I used the surplus-value in my home to buy a small apartment for rent in Amsterdam. Due to the low-interest rate, the rental income of the property will pay off the mortgage. I have fixed the interest for ten years so that I can be sure of a positive cash flow for at least 10 years. After 10 years 1/3 of the property loan has been redeemed, so I always have the opportunity to sell it again.
Next year I plan to buy another house. In the end, it is my goal to buy on average one new home per year. That way I will slowly build up a nice second income. However, this form of investment is very capital-intensive: so it remains to be seen whether I will be able to build up enough equity to borrow the money.
Author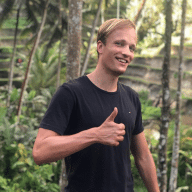 About
When I was 16, I secretly bought my first stock. Since that 'proud moment' I have been managing trading.info for over 10 years. It is my goal to educate people about financial freedom. After my studies business administration and psychology, I decided to put all my time in developing this website. Since I love to travel, I work from all over the world. Click here to read more about trading.info! Don't hesitate to leave a comment under this article.