How to buy RELX (Reed Elsevier) shares?
RELX (also known as Reed Elsevier) is a Dutch/English company that was created in 1993 from the merger between publishers Reed and Elsevier. Do you want to invest in Reed Elsevier? On this page, you can immediately see where to buy Reed Elsevier shares. You can also consult the latest stock price of Reed Elsevier here.
Where can you buy Reed Elsevier stocks?
Do you want to buy Reed Elsevier shares? You can directly trade in Reed Elsevier stocks with one of these reliable brokers:

| Brokers | Benefits | Register |
| --- | --- | --- |
| | Buy Reed Elsevier without commissions. Your capital is at risk. Other fees may apply. | |
| | Speculate on price increases and decreases of Reed Elsevier with a free demo! | |
| | Benefit from low fees, an innovative platform & high security! | |
| | Speculate with CFD's on increasing & decreasing prices of Reed Elsevier! 86% of retail CFD accounts lose money. | |
How can you actively invest in RELX (Reed Elsevier)?
At Plus500 you can trade CFD Reed Elsevier shares as a private individual. Within the software, you can buy or sell. When you buy the CFD share RELX you speculate on an increasing price. When you sell the CFD share, you speculate on a decreasing price.
Because of the constant game of supply and demand, the price of a share changes all the time. Would you like to try the active trading in Reed Elsevier for free? Then  usePlus500 to try it for free! Click on the button below to open a free demo account:
What is the current stock price of RELX?
The Reed Elsevier share price changes every day. Below you can see the current price of the CFD share RELX. By studying the price closely you can determine what is a good time to buy or sell:
Spare parts Reed Elsevier
Elsevier is a scientific, technical, and medical publisher. Until 2002 the publisher of scientific literature was called Elsevier Science and was then renamed Elsevier. They publish about 2,000 scientific, technical, and medical journals and more than 20,000 book titles.
LexisNexis is an online publisher of, among other things, legal literature.
Reed Business is focused on the business market and publisher of various trade journals such as De Accountant, Distrifood, Misset Horeca, and Boerderij. Also, they publish weekly magazines such as Elsevier.

History
In 1894 Albert E. Reed founded a newsprint factory in Tovil Mill in Kent, England. This company would grow into Reed International PLC. By 1903 the company had grown into Reed NV. Through many takeovers and mergers, the company grew into a wide range of activities.
Examples of these activities were the production of paper and packaging, the production of building and decorative products, and the publishing of newspapers, books, and magazines. Later, Reed International started to focus more and more on its publication and information companies. In 1987, her last production company was divested.
By bundling the interests of several Dutch publishers and booksellers in 1880, Jacobus George Robbers laid the foundation for what was to become Elsevier NV. The name was taken from a 16th century family of booksellers and printers.
In 1993 both companies merged into Reed Elsevier NV or RELX.
Author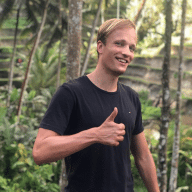 About
When I was 16, I secretly bought my first stock. Since that 'proud moment' I have been managing trading.info for over 10 years. It is my goal to educate people about financial freedom. After my studies business administration and psychology, I decided to put all my time in developing this website. Since I love to travel, I work from all over the world. Click here to read more about trading.info! Don't hesitate to leave a comment under this article.