How to buy SBM Offshore shares (2023) – invest in SBM
SBM Offshore NV is a Dutch company that specializes in the storage of oil and gas products. Are you interested in investing in SBM stocks? Then you've come to the right place! On this page, you can discover where to buy SBM shares. You can also examine the current stock price of SBM shares.
Where can you buy SBM Offshore stocks?
If you have confidence in the future of SBM Offshore, you can choose to buy stocks. Before buying stocks for the long term, it is important to conduct thorough research on the company's future. If you still have confidence in the company's future, you can buy SBM Offshore stocks directly through one of these brokers:
| Brokers | Benefits | Register |
| --- | --- | --- |
| | Buy SBM Offshore without commissions. Your capital is at risk. Other fees may apply. | |
| | Speculate with CFD's on increasing & decreasing prices of SBM Offshore! 82% of retail CFD accounts lose money. | |
| | Benefit from low fees, an innovative platform & high security! | |
| | Speculate on price increases and decreases of SBM Offshore with a free demo! | |
What is the current stock price of SBM Offshore?
Before investing, it is always wise to analyse the current stock price movements. Do you want to check the latest price of SBM Offshore? You can view the latest stock price of SBM Offshore on the chart below. You can also place an order for the stock directly by using the buy and sell buttons.
Company Information of SBM Offshore
Below you will find the key company information of SBM Offshore.
Stock Prices of SBM Offshore for the Last 5 Days
In the table below, you can see the stock prices of SBM Offshore for the last 5 days:
What makes an investment in SBM Offshore stocks interesting?
Strong position: SBM Offshore has established a strong position in the production of floating production systems for the offshore energy industry. The expertise of this company makes it a captivating investment for anyone looking to invest in the offshore energy industry.
Diversification: SBM Offshore offers various solutions, including floating production storage, offloading (FPSO) vessels, turret mooring systems, and other innovative products.
Long-term contracts: SBM Offshore usually operates with long-term contracts spanning multiple years, which provides the company with a stable income stream.
Oil price volatility: The performance of SBM Offshore is heavily dependent on the price of oil and gas. When prices are high, more projects become profitable, which allows SBM Offshore to generate higher sales.
Project risks: SBM Offshore's projects are often high-risk and time-consuming. Delays and technical difficulties can significantly impact the company's reputation and results.
Compliance: SBM Offshore operates in an industry with numerous regulations related to health, safety, and sustainability. Non-compliance with these regulations can have negative effects on the company's results.
Competition: SBM Offshore faces competition from other companies operating in offshore solutions.
How to invest in SBM Offshore stocks?
You can invest in SBM Offshore stocks through a stockbroker. Click here to compare the best options directly and follow these steps:
Step 1: Activate your investment account by verifying your identity.
Step 2: Select SBM Offshore stock within the investment profile.
Step 3: Determine the amount you want to invest and deposit sufficient funds into your account.
Step 4: Invest in SBM Offshore stocks by placing an order directly.
Step 5: Regularly evaluate your investments and make adjustments as necessary.
Who are the competitors of SBM Offshore?
TechnipFMC
Saipem
MODEC
Yinson Holdings
BW Offshore
About SBM Offshore
SBM Offshore originated in 1965 through the merger of several Dutch shipyards, which then continued under the name IHC Holland. Initially, the production focused on oil tankers, but it soon expanded to the production of drilling platforms. For these drilling platforms, a special company was established in 1969, named Single Buoy Mooring Inc., abbreviated as SBM.
SBM Offshore earns money by leasing FPSOs, which are converted oil tankers that can be moored at sea. The produced oil can be stored on these FPSOs until it is offloaded onto another vessel. SBM Offshore has a large fleet that generates a significant income stream.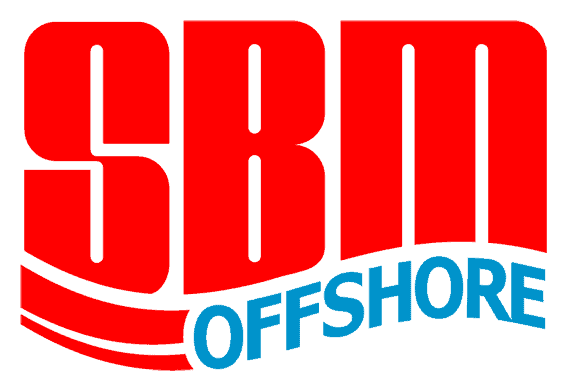 Origin of SBM Offshore
Due to the previous downturn in the shipbuilding industry, SBM went through a turbulent period, divesting and acquiring various business units. This eventually led to the formation of two companies: IHC Inter Holdings and Caland Holdings.
Both companies merged in 1984 to become IHC Caland NV. In 2004, when the last shipyards were sold, the company continued under the name SBM Offshore, while the shipyards continued as IHC Merwede.
Yme Platform and the Fiasco
In 2006, SBM signed a contract for the construction of a platform based on an oil storage tank resting on the seabed for the Yme oil field in the Norwegian part of the North Sea. The Canadian energy company Talisman was the client, and the completion was scheduled for 2008.
SBM aimed to enter a new market but had no prior experience in building such a platform or dealing with the strict Norwegian regulations. The construction was outsourced to a shipyard in Abu Dhabi.
By 2008, it became clear that the construction of the platform would be much pricier than planned and that it would not be completed until 2009. Additionally, the quality did not meet the client's expectations, and required further modifications; otherwise, the platform would not be accepted.
In 2011, SBM had to write off $850 million due to cost overruns, production errors, and project delays. By the end of 2012, SBM took an extraordinary charge of $400 million, effectively writing off the platform's value to zero.
As a result, SBM's financial position was severely weakened, which led them to issue new shares at the end of 2012. HAL Investments acquired all these shares and obtained a stake of nearly 15% in SBM.
Should You Buy SBM Offshore Stocks?
If you consider investing in a company with a strong position in the offshore energy industry, SBM Offshore could be a suitable option. However, it is important to thoroughly study the company's financial data to avoid unpleasant surprises when investing in SBM Offshore shares. Remember, investing in SBM Offshore or any other stock always carries risks.
Author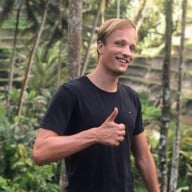 About
When I was 16, I secretly bought my first stock. Since that 'proud moment' I have been managing trading.info for over 10 years. It is my goal to educate people about financial freedom. After my studies business administration and psychology, I decided to put all my time in developing this website. Since I love to travel, I work from all over the world. Click <a href="/about-us/">here</a> to read more about trading.info! Don't hesitate to leave a comment under this article.