How to buy Shopify stocks (2023) – invest in Shopify
Do you want to buy Shopify shares ? Follow the steps in this article to discover how to invest in Shopify stocks. Additionally, you will find the latest stock price data and an extensive analysis of Shopify.
How to buy Shopify stocks?
Online shopping is the future, and an increasing number of people are interested in starting their own online business. A company that responds to this trend can therefore be a very interesting long-term investment. Do you have confidence in the future of the Shopify stock? Then it can be wise to buy Shopify shares through a reliable broker.
Below, you can immediately see which brokers make investments in Shopify shares possible:

| Brokers | Benefits | Register |
| --- | --- | --- |
| | Buy without commissions. Your capital is at risk. Other fees may apply. | |
| | Speculate with CFD's on increasing & decreasing prices of ! 82% of retail CFD accounts lose money. | |
| | Benefit from low fees, an innovative platform & high security! | |
| | Speculate on price increases and decreases of with a free demo! | |
What is the current stock price of Shopify?
Do you want to know how  the Shopify stock price has performed? In the chart below, you can see the latest stock price of Shopify. You can also take a position on this share by using the buttons.
Company data of Shopify
Below, you can see the most important corporate data of Shopify.
Stock prices of the last 5 days
In the table below, you can see the stock prices of Shopify of the last 5 days:
Analysis of Shopify stock
Before deciding whether to buy or sell Shopify, it is important to analyze the stock. In the overview below, you can see how Shopify has developed over the past period.
What will the stock price of Shopify be in 2023?
Are you curious about what analysts think Shopify will do in 2023 and the following years? We have combined the predictions of analysts with the data from Alpha Vantage. Do not forget that this figure is only a prediction about the development of the Shopify share price and that this prediction does not have to come true.
High growth: Shopify has achieved significant growth in recent periods. This growth is likely to continue as online sales continue to increase.
Dominant position: Shopify is the market leader in e-commerce platforms.
Strong product: Shopify offers a strong ecosystem of developers and partners, which allows the company to offer a large number of services to its customers.
Good culture: Shopify has a strong, entrepreneurial culture that encourages innovation and risk-taking. This allows the company to grow faster, as employees are more likely to implement new ideas.
Strong balance sheet: Shopify has a strong financial position with sufficient cash on its balance sheet.
These are the biggest risks of investing in Shopify stocks
Intense competition: an increasing number of companies try to take away market share from Shopify. If they succeed, the company's stock price may decline.
Dependency: the company relies on external developers for some applications and plugins within the platform.
Economy: Shopify's profitability is largely dependent on small businesses. If the economy performs poorly, the company's profitability may decrease.
Specific market: Shopify is mainly dominant in Europe and North America but has not built a strong position outside of these regions.
What are Shopify's biggest competitors?
WooCommerce
Magento
BigCommerce
Volusion
Wix
Register with a stockbroker: you need an account with a stockbroker to buy Shopify stocks. Click here to compare brokers.
Activate your account: upload a copy of your passport and proof of address to activate your investment account.
Deposit money: decide how much you want to invest in Shopify stocks and deposit the amount into your account.
Select the Shopify stock: search for the Shopify stock within the platform to open an investment.
Buy Shopify shares: open a market order on the stock to buy it immediately or open a limit order to set a maximum price.
Evaluate: don't forget to regularly evaluate your investment in Shopify stocks. This helps you to determine if the stocks still fit your portfolio.
About the company Shopify
Shopify is an e-commerce platform that allows users to start their own online store. The company offers various services, including website design, product management, payment processing, and order shipping.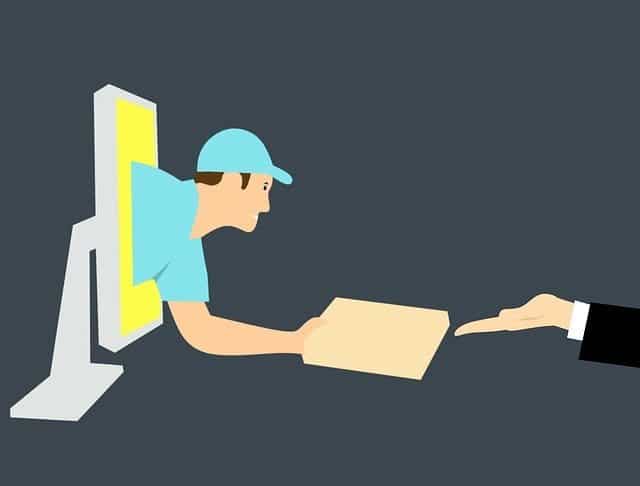 History of Shopify
The founders of Shopify wanted to open an online store in 2004 but discovred that it was not easy. Dissatisfied with the existing e-commerce products, one of the founders, computer programmer Lütke, decided to build an online store himself. Two months later, the founders of Shopify launched their online store Snowdevils which was aimed at snowboarders.
In June 2006, the founders of Snowdevils started with the online platform Shopify. In 2009, Shopify launched an App Store and an API platform. The API allows developers to create applications for Shopify online stores. The applications created by developers are sold within the Shopify App Store.
Mobile application
In 2010, a free mobile app was launched on the Apple App Store that allows Shopify store owners to manage their stores. In the same year, the Canadian e-commerce company also started a competition. In the Build-A-Business competition, participants built their business using the e-commerce platform developed by Shopify.
Introduction of payment options
In 2013, the company announced the emergence of Shopify Payments. This system made it easier for online merchants to accept credit cards. Another payment system introduced in the same year made it possible to receive payments via credit cards and debit cards through the iPad.
Shopify's revenue
Users of the services offered by Shopify pay monthly subscription fees: at least $29 per month. In addition, the company earns money by processing transactions. Shopify customers must pay transaction and shipping fees.
When a product is purchased in a webshop created with Shopify, this also generates revenue. Shopify receives a percentage of the sales proceeds. Shopify earns money as an intermediary from the sales of other companies: this is an attractive position and can be a good reason to buy Shopify shares.
Analysis: Is it wise to invest in Shopify stocks?
After reading this comprehensive analysis of Shopify shares, you may be wondering whether it is wise to buy Shopify stocks. It may be interesting to invest in Shopify shares, as the e-commerce market is still growing. Thanks to its user-friendly software, Shopify has captured the largest market share within platforms that can be used to create websites.
E-commerce is booming and due to the COVID-19 pandemic, consumers have become even more accustomed to online shopping. It is therefore attractive for entrepreneurs to start an online webshop and Shopify helps companies with the services needed for this. They have also managed to surpass eBay when it comes to sales volume, which makes Shopify a company to reckon with.
Clever business model
The company's revenue model is clever: they offer a free trial period of 90 days, which allows new users to try out the platform's capabilities. After the trial period ends, they make money through the monthly contributions of webshop owners and through transactions carried out on the platform. Shopify also processes transactions and helps with shipping products: Shopify is still growing in this area.
The Shopify Plus service is also a strong source of revenue. Large companies can use special, tailor-made services. Large companies are likely to ask for new services that are then added to the standard versions.This helps Shopify to discovers in practice how the company can strengthen its position.
Economic situation
However, it is important to keep a close eye on the economic situation, as Shopify's profitability depends on small businesses. It is also important to keep an eye on the competition, as webshop owners can always decide to switch to a competitor. In addition, Shopify is trading at a relatively high price, which means the company has high expectations to meet.
If you decide to invest in Shopify shares, it is important to investigate whether they fit within your portfolio. Shopify is only suitable for investors with a high degree of risk tolerance.
Author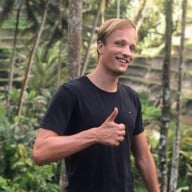 About
When I was 16, I secretly bought my first stock. Since that 'proud moment' I have been managing trading.info for over 10 years. It is my goal to educate people about financial freedom. After my studies business administration and psychology, I decided to put all my time in developing this website. Since I love to travel, I work from all over the world. Click <a href="/about-us/">here</a> to read more about trading.info! Don't hesitate to leave a comment under this article.