How to buy Sligro Food Group shares?
Sligro is the market leader in the Dutch food industry: this can make an investment in the company attractive. Do you want to know how & where to buy Sligro shares? Then you've come to the right place!
Do you want to buy Sligro shares? You can directly trade in Sligro stocks with one of these reliable brokers:

| Brokers | Benefits | Register |
| --- | --- | --- |
How can you actively invest in Sligro?
Sligro is certainly an interesting stock to actively trade-in, as the stock is very cyclical. This means that the stock price moves with the economic situation. You saw this, for example, during the corona pandemic: because the hospitality industry closed down, Sligro's sales dropped sharply, which you also saw reflected in the share price.
A good party where you can actively speculate on the price development of Sligro CFD shares is Plus500. The great thing about this broker is that you can try the possibilities for free with an unlimited demo. Use the button below to instantly open a demo on Plus500:
 Is investing in Sligro wise?
Investing in Sligro can certainly be wise: the company is the market leader in the Dutch food market and due to its extensive connections, the company will not go bankrupt any time soon. These stable results are also reflected in an attractive dividend yield. Apart from during an unpleasant economic crisis, Sligro always pays an attractive annual dividend, allowing investors to build up a good income.
Of course, an investment in Sligro stocks is not entirely without risk. The share price is volatile, which makes it important to step in at the right time. A good understanding of things is therefore certainly important. You can avoid buying Sligro shares at the wrong time by stepping in staggered.

About the Sligro company
The Sligro Food Group, a listed Dutch company headquartered in Veghel, includes the hospitality wholesaler Sligro and the supplier to the institutional market Van Hoeckel. The company also includes the production companies Culivers (meal components) and Smit Vis (fish).  Sligro Food Group has participating interests in the following companies: Kaldenberg Slagerijen BV, Ruig, Wild & Poultry, Smeding BV, Spar Holding, and Verhoeven (bread).
Sligro Food Group is a national wholesaler with a range of 75,000 food and non-food products. These articles are supplied to hotel and catering entrepreneurs, food retailers, institutional customers, company restaurants, other large-scale consumers, and consumers. To do so, Sligro has 52 cash-and-carry wholesalers and 9 branches for delivery. The company is also active in Belgium where it achieves approximately 10% of its turnover.
History of the company
When the company was founded by Abel Slippens, the company was a wholesaler of colonial goods (margarine, fats, and oils). When the sons of Abel Slippens took over the company at the end of the fifties, they turned the company into a cash and carry wholesaler in 's-Hertogenbosch. This concept became a success after which cash and carry wholesalers were opened in other cities.
In 1961, the name of the company, Slippens Groothandel in Koloniale Waren, was changed to Sligro. The company grew strongly in the '70s and '80s and in that period more than 100 companies were taken over. In 1982, after the takeover of the Arnhem-based company Wunderink, Sligro had its first catering and delivery wholesale business.
Sligro and Sperwer founded the S&S consortium in 2006. Together they bought the Edah from the Dutch company Laura. The Edah's purchased by Sligro were converted into EMTÉ supermarkets. These EMTÉ supermarkets were sold to a consortium of Coop and Jumbo Group Holding in 2018.
The company goes public
In 1969, Sligro Food Group was listed on the Euronext in Amsterdam. Through Stichting Administratiekantoor Slippens, the family owns approximately 34% of the shares. In November 2020, it was announced that the shares of the Dutch company Sligro would be listed on MSCI Global Small-Cap Indices.
Companies acquired by Sligro Food Group
Sligro took over the EMTÉ supermarkets in 2002. Sligro also took over, as mentioned earlier, the hospitality and delivery wholesale business Winderink and several Edah stores. Food Group Sanders Supermarkten, which consisted of 22 supermarkets, a meat processing facility, and a distribution center, was acquired in 2010. The Leeuwarden-based catering wholesaler Desimo was also acquired. The Belgian Java Foodservice, which had sales of $129 million in 2015, was acquired in 2016.
It is therefore smart to keep a close eye on Sligro's business strategy. Acquisitions can have both a positive and negative impact on the company's share price. Therefore, analyze the effect of an acquisition before you buy Sligro shares.
Author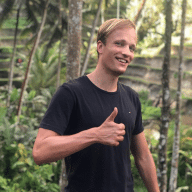 About
When I was 16, I secretly bought my first stock. Since that 'proud moment' I have been managing trading.info for over 10 years. It is my goal to educate people about financial freedom. After my studies business administration and psychology, I decided to put all my time in developing this website. Since I love to travel, I work from all over the world. Click here to read more about trading.info! Don't hesitate to leave a comment under this article.