How to buy Sligro shares (2023) – invest in Sligro stocks
Sligro is a market leader in the Dutch food industry, which can make investing in the company attractive. If you want to know how and where to buy Sligro shares, you've come to the right place!
Sligro is a market leader in its segment, which makes it a potentially attractive investment. In challenging times, companies like Sligro may experience lower profits, but if they survive, they can acquire competitors at lower prices and strengthen their position. This can make an investment in Sligro stocks appealing, especially if you buy the shares at the right time.
Are you looking for a reliable broker to buy Sligro shares? Take a look at the overview of trustworthy brokers directly:
| Brokers | Benefits | Register |
| --- | --- | --- |
| | Buy Sligro without commissions. Your capital is at risk. Other fees may apply. | |
| | Speculate with CFD's on increasing & decreasing prices of Sligro! 82% of retail CFD accounts lose money. | |
| | Benefit from low fees, an innovative platform & high security! | |
| | Speculate on price increases and decreases of Sligro with a free demo! | |
What is the current stock price of Sligro?
Curious about the current stock price of Sligro? The graph below shows how Sligro shares perform. Additionally, you can start trading Sligro shares directly by using the buy and sell buttons.
Company details of Sligro
Below are the key company details of Sligro.
Stock prices of Sligro over the last 5 days
In the table below, you can see the stock prices of Sligro for the last 5 days:
Strong position: Sligro has established a strong position in the food industry in the Netherlands and can generate a stable income stream.
Diversification of products and services: Sligro offers a wide range of food products and is also involved in logistics.
Focus on sustainability: Sligro invests in renewable energy and waste reduction, which can attract sustainable investors.
What are the risks of investing in Sligro stocks?
Dependency on specific sectors: Sligro heavily relies on restaurants for its income. Issues within this industry can put pressure on its financial performance.
Competition: Sligro faces strong competition from companies like Bidfood and HANOS.
Market fluctuations: Sligro is subject to fluctuations in customer spending patterns.
What are the biggest competitors of Sligro?
Step 2: Activate your investment account by uploading a copy of your passport.
Step 3: Deposit sufficient funds into your investment account.
Step 4: Navigate to the Sligro stock and open the order screen.
Step 5: Enter the amount you want to invest and then click on "Buy."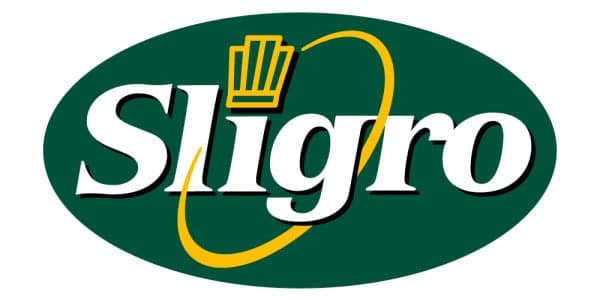 About Sligro
Sligro consists of various components:
The Sligro foodservice wholesaler
The supplier, Hoeckel
The production companies, Culivers and Smit Vis
Sligro also has holdings in Kaldenberg Slagerijen, Ruig, Wild & Gevogelte, Smeding BV, Spar Holding, and Verhoeven.
Sligro Food Group is a major player in Belgium, with an assortment of 75,000 food and non-food products. These items are supplied to catering entrepreneurs, food retailers, institutional customers, company restaurants, other bulk users, and consumers.
History of Sligro
Sligro was founded by Abel Slippens and initially operated as a wholesale business in colonial goods such as margarine, fats, and oils. When Abel Slippens' sons took over the company in the late 1950s, they transformed it into a cash and carry wholesaler in 's-Hertogenbosch. This concept became successful, leading to the opening of cash and carry locations in other cities.
In 1961, the company changed its name from "Slippens Groothandel in Koloniale Waren" to "Sligro." The company experienced significant growth in the 1970s and 1980s, and acquired more than 100 companies during that period. In 1982, after acquiring the Arnhem-based company "Wunderink," Sligro established its first delivery wholesale for the catering industry.
In 2006, Sligro and Sperwer formed the consortium "S&S" and jointly acquired the Dutch company "Edah" from "Laura." The Edah stores acquired by Sligro were converted into "EMTÉ supermarkets." These EMTÉ supermarkets were sold to a consortium consisting of "Coop and Jumbo Group Holding" in 2018.
The company goes public
In 1969, Sligro Food Group became listed on Euronext Amsterdam. The Slippens Family holds approximately 34% of the shares through the Slippens Foundation. Since November 2020, Sligro shares can also be found within the MSCI Global Small-Cap Indices.
Is investing in Sligro a wise choice?
An investment in Sligro shares can certainly be wise: the company has made progress in the Dutch food market and the extensive connections mean that the company will not soon go bankrupt. These stable results are also reflected in an attractive dividend yield. Outside an economic crisis, Sligro always pays an attractive annual dividend, which allows you to build a good income as an investor.
An investment in Sligro shares is of course not completely without risk. The stock price is volatile, which makes it important to enter at the right time. Some understanding of business is therefore certainly important.
Author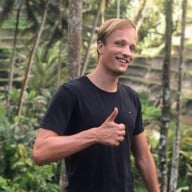 About
When I was 16, I secretly bought my first stock. Since that 'proud moment' I have been managing trading.info for over 10 years. It is my goal to educate people about financial freedom. After my studies business administration and psychology, I decided to put all my time in developing this website. Since I love to travel, I work from all over the world. Click <a href="/about-us/">here</a> to read more about trading.info! Don't hesitate to leave a comment under this article.