How can you invest in stocks as a student?
Student life is expensive. Believe me, I know. At the moment I'm studying business administration, and I make money by building websites and investing. It could be a smart move to invest a part of your money being a student. But which ways can you invest being a student and what should you at least pay attention to? In this article you find all the information you need to start trading in shares as a student!
How to invest being a student?
There are in fact two methods which you can take as your guiding principles to invest being a student. We are happy to explain you how you can take a flying investment start yourself.
Are you interested in the financial markets? Do you prefer an active investment approach? In that case, active trading could suit you. Active trading allows you to place orders on increasing and falling prices. This makes it possible to speculate under all market circumstances.
An excellent broker to give active trading a try is Plus500. Plus500 allows you to try out all possibilities free of risks and free of charge by means of a demo. Use the below button to open a free demo account:
Do you prefer a long-term investment? In that case, you might consider buying shares or funds at an online broker. If you are a student, you can easily and quickly open an account at an online broker. These days it's even possible to buy shares for as little as 100 dollars/pounds/euros. Some brokers even allow you to invest completely free of additional costs. Would you like to know the best investment places being a student? Take a look at our comparison of the best brokers:
Why is it so smart to invest being a student?
Many students believe investing is not worth the money and the time. You only have a small income, and it will consequently leave you only a small amount of money to invest. But that doesn't really matter. When you aim for a million euros when reaching the age of 62, you have to invest a lot less on a monthly basis at an average (realistic) 8% profit rate when being young.
This is among others due to the strength of the compound interest. You receive once again extra returns on each return on investment. Therefore, your assets will exponentially grow. This approach has proven its effectiveness when you consistently invest a fixed monthly amount of money. Let's look at this effectiveness by means of a comparison. When you aim for a million dollars or pounds at the age of 62 you have to:
Invest $/ £310.45 per month at the age of 22
Invest $/ £790.95 per month at the age of 32
Invest $/ £1.757,47 per month at the age of 42
This comparison shows you that even as a student, investing can be a golden opportunity. But how do you start investing when you are still a student?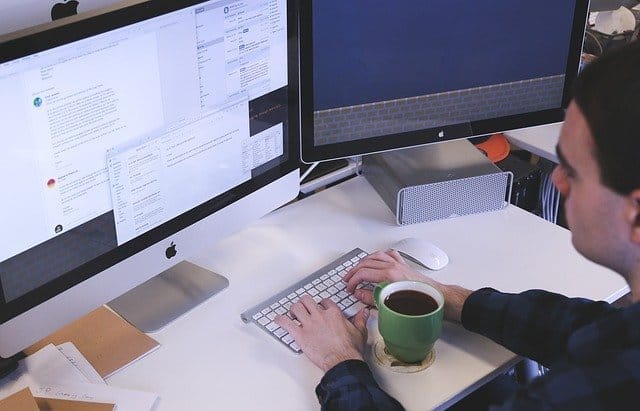 How do you start to invest being a student?
For some students investing can look and sound like an overwhelming jungle of strategies and principles. Nevertheless, a large part of the students once in a while considers investing. But what do you have to pay attention to before you start investing as a student?
Think about how much you would like to invest
It all starts with determining the amount of money you would like to invest. Being a student, you probably wouldn't want to invest a fortune from the start. Luckily enough, you can start your first investment for as little as 100 dollars or pounds. You could also go for so-called periodical investments. It means you invest a fixed amount of money on a monthly basis. This way you build up a reserve along the investment road.
What would you like to invest in?
Next, it is important to decide what you want to invest in. Do you prefer bonds, shares or index funds? Or are you more of a risk-taker and is it a more challenging derivative you are aiming for? No matter what approach you choose, investing starts with a good understanding of your investment asset.
Keep an eye on everything
Don't become too lazy! With some ways of trading it seems like you don't have to do anything anymore. Logically, this isn't the preferred strategy. I understand 'busy times' are part of a student's life but do take a little time at the end of each month to determine whether you are still satisfied with your investments. Not satisfied anymore? In that case, the best strategy might be to sell them.
Create a plan
Unfortunately, many students have already stopped before they really started investing. Earning money isn't always the only good motivation to start trading stocks. Of course, investments come with a risk: there is always a chance to lose money. Moreover, 'earning money' on its own, is often not specific enough.
A better and wiser approach is to set clear goals. Have you for example started investing to buy your first cozy house? Are you planning to start your own business? Would you like to make an unforgettable trip? Think about your future and set a clear and specific goal. Setting a goal will make you keep in mind why you have started investing after all.
Next, ensure your goals are SMART. This means they have to be specific, measurable, achievable, realistic and timely. The better your plan, the bigger the chance you will achieve the results you have been aiming for.
What do you need to pay attention to, being a student?
Being a young student, you have a clear and major advantage compared to older people who start investing. The fact you are reading this article as a student, makes you a lot wiser than many other people. But what do you exactly need to pay attention to being a student who starts investing?
Don't try to be the smartest person in the room
You have made a good and profitable investment on a demo account. You might feel like being the next Warren Buffett now. Nice to see your self-esteem rise sky-high, but less profitable for your skills. Therefore, don't try to be the smartest person in the room and follow the investment trends. Learn from your mistakes and be open to feedback. This is the only way to grow and the only way to become a strong and profitable investor.
Only invest money which you don't need
This tip actually applies to each investor, and not only to students. Only invest money which can be really missed! If your trade beats your brain out day and night because of the invested money, you are clearly making the wrong choice. Student life has to remain beautiful at all times. Therefore, set your boundaries!
Delve into investing & practice
No one jumps into the deep without a swimming certificate. This shouldn't be any different when investing. Delve into the world of investing and practice for example with a demo account. Only when you know all the ins and outs of investing, you are ready to start with the real deal.
Trading with a smaller amount as a student
As a starting investor, you can accomplish a lot with a small amount of money thanks to leverage. With modern brokers you can trade a lot with very little money. For example, with 100 dollars or pounds you will be able to trade with 2000 dollars or pounds thanks to a leverage of one over twenty.
The nice thing about leverage is that you can't lose more money than you have in your account. As soon as you don't have any more money in your account, the position will be automatically closed! This makes it possible for a student to try trading without risking too much.
It's wise to start calmly. When you use leverage you can make a large profit in a small amount of time; however, the risk increases equally! That is to say, if the market rate moves one pound and you have a leverage of one over ten, you will gain or lose ten pounds all at once.
How I started trading
I used to think that trading as a student was impossible. If you don't have tens of thousands of dollars or pounds in your bank account, how could you possibly make a profit? Contrary to popular belief, there's a good chance that you will make a good profit even with a small amount of money!
I started trading with the broker Plus500. It is one of the most user-friendly brokers, and it offers a free demo of 40,000 dollars or pounds. With this money, you can immediately buy or sell some CFD stocks, and you can keep the profit you make. With this free demo, you've got nothing to lose!
After my first trading activities with the demo, I made my first deposit of 100 pounds. It was immediately successful; I made a profit of 100 pounds in a short period! I still think it was beginner's luck, but with practice it is definitely possible to make a good amount of money by trading in stocks or commodities. However, never forget that you also have the risk of losing your entire deposit.
A free demo can be a great opportunity to learn how to make a significant amount of money investing. You can learn how to invest, and as soon as you have gained this skill, you can make some serious money without investing a lot of time or money.
Just keep partying
Luckily, trading doesn't take up a lot of time. You'll have plenty of time left to enjoy student life, and you can keep on partying. Thanks to the presence of orders, which can be placed in a few steps, you can buy or sell an asset automatically at a certain price. This way you won't have to sit and stare at your screen the entire time, and you can place a solid order every day.
It gets even better! You can set a moment at which you take your profit and take a loss. By doing so, you don't have to keep an eye on the position all day.
All things considered, trading is an interesting way for students to make extra money.
Author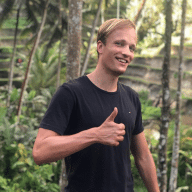 About
When I was 16, I secretly bought my first stock. Since that 'proud moment' I have been managing trading.info for over 10 years. It is my goal to educate people about financial freedom. After my studies business administration and psychology, I decided to put all my time in developing this website. Since I love to travel, I work from all over the world. Click here to read more about trading.info! Don't hesitate to leave a comment under this article.