Trading hours Switzerland stock exchange (2023)
Switzerland is  known for its delicious chocolate and cheese with holes. In addition, the country is also known for its smart bankers and the enormous high cost of living. But you, too, can get a piece of this: in Switzerland we find the SIX Swiss Exchange, which is Switzerland's stock exchange. On this page you can find the trading hours of this stock exchange and also the days on which the exchange is closed.
Tip: Do you want to try investing in Switzerland for free with a demo? You can open a free demo with eToro:
What are the trading hours of the trade Stock Exchange in Switzerland?
The Swiss Stock Exchange is not open 24/7. The Swiss Stock Exchange opens at 9:00 in the morning and closes at 17:30 in the evening. In your local time the stock exchange opens at ##T|8:00## and closes again at ##T|16:30##. The Zurich stock exchange closes at the weekend.

On which days is the Swiss Stock Exchange closed in 2023?
People in Switzerland also sometimes enjoy a day off. But on which days is Switzerland's Stock Exchange actually closed? We'll give you an overview:
| Date | Bank Holiday |
| --- | --- |
| January 2nd | New Year's Day |
| April 7 | Good Friday |
| May 1 | Labour Day |
| May 18 | Ascension Day |
| May 29 | Pentecost |
| 1 August | National Day |
| 25th of December | Christmas |
| December 26 | St Stephen's Day |
Opening hours SMI & other indexes
You can also find different indexes in Switzerland. The best-known index is the Swiss Market Index. The SMI contains the 20 largest and most liquid shares listed on the Zurich stock exchange. Examples of shares within this index are Nestlé, UBS and Swiss Life. In addition to the SMI, you can also trade in the following other Swiss indices: SPI, SLI and SBI.
Are you planning to invest in the SMI or another Swiss index? In that case, it is important to take into account the opening hours of the Swiss stock exchange. The trading hours for the SMI are the same as those of the Swiss stock exchange: from 9:00 a.m. in the morning until 5:30 p.m. in the evening.
Would you like to invest in Switzerland yourself?
Do you also want to make an investment in this prosperous little country? That is certainly possible! Please pay attention to the transaction costs. The prices for buying and selling Swiss shares differ greatly from broker to broker. It is advisable to choose a party that is able to offer trading in shares at favourable rates.
| Broker | Fees | Register |
| --- | --- | --- |
| Compare? | Compare the best brokers & open a free demo! | |
Which currencies are used on the Swiss stock exchange?
Shares on the Swiss stock exchange are traded in the Swiss franc. Please note that your investment may decrease in value if your currency strengthens in relation to the currency of Switzerland.
Where can you find the Swiss Stock Exchange?
The Swiss Stock Exchange can be found in Zurich which is the capital of Switzerland. You can visit the website of the Stock Exchange here. The full address details are here:
Pfingstweidstrasse 1108021 Zurich, Switzerland
You can also reach the Stock Exchange via socialmedia@six-group.com or +41 58 399 21 11.
Author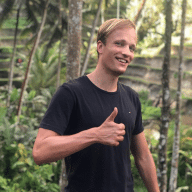 About
When I was 16, I secretly bought my first stock. Since that 'proud moment' I have been managing trading.info for over 10 years. It is my goal to educate people about financial freedom. After my studies business administration and psychology, I decided to put all my time in developing this website. Since I love to travel, I work from all over the world. Click here to read more about trading.info! Don't hesitate to leave a comment under this article.