What is a synthetic ETF?
When investing in ETFs, you can choose between a physical or a synthetic ETF. In this article, we will discuss what a synthetic ETF is and what the potential advantages and disadvantages are.
What is a synthetic ETF?
A physical ETF actually purchases the underlying securities. For example, a physical ETF would buy all the shares that are part of the AEX index.
A synthetic ETF does not purchase the underlying assets and therefore does not have them in its possession. Instead, the fund uses derivatives to replicate an index. The ETF's price is then determined through a so-called swap.
Where can you invest in synthetic ETFs?
You can invest in synthetic ETF's with a broker:
| Brokers | Benefits | Register |
| --- | --- | --- |
| | Buy Synthetic ETF's without commissions. Your capital is at risk. Other fees may apply. | |
| | Speculate with CFD's on increasing & decreasing prices of Synthetic ETF's! 82% of retail CFD accounts lose money. | |
| | Benefit from low fees, an innovative platform & high security! | |
| | Speculate on price increases and decreases of Synthetic ETF's with a free demo! | |
What are the advantages of a synthetic ETF?
One advantage of investing in a synthetic ETF are the lower costs. With a physical ETF, the underlying stocks must be bought and sold, and transaction fees are charged each time which can lower the return. With a synthetic ETF, no shares need to be purchased, which means the return can be slightly higher.
Another advantage of a synthetic ETF is that there is no tracking error. The counterparty is responsible for offering a correct price through the swap. With a physical ETF, a tracking error almost never works out in favor of the investor.
What are the risks of a synthetic ETF?
The biggest risk of a synthetic ETF is counterparty risk. If the counterparty does not deliver, you could lose your investment. Fortunately, this does not happen often: the fund has no interest in this and is therefore extremely critical in choosing a counterparty. In addition, a fund usually works with multiple parties to further hedge the risks.
Financial regulators warns about the lack of transparency in synthetic ETFs. It is therefore very difficult for private individuals to understand how the investment product is actually structured.
Which type of fund is better?
Which type of fund is better ultimately depends on your personal preference. When possible, I prefer a physical ETF. With this type of ETF, the investment is completely transparent and you know exactly what you are investing in.
In some markets, you can only choose a synthetic ETF. If this is the case, I will not shy away from the investment. Given the high level of regulation, I have confidence that a fund will not do anything too crazy.
Author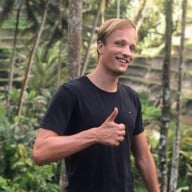 About
When I was 16, I secretly bought my first stock. Since that 'proud moment' I have been managing trading.info for over 10 years. It is my goal to educate people about financial freedom. After my studies business administration and psychology, I decided to put all my time in developing this website. Since I love to travel, I work from all over the world. Click <a href="/about-us/">here</a> to read more about trading.info! Don't hesitate to leave a comment under this article.