How to buy TomTom shares (2023)? – invest in TomTom stocks
Everyone is familiar with TomTom . The company became prominent thanks to its navigation systems. However, with the advent of smartphones and free navigation, sales have significantly declined. Nevertheless, investing in TomTom stocks can still be attractive. On this page, you will find everything you need to know before buying TomTom shares. You can also examine the current stock price of TomTom.
Do you believe there is a future for TomTom? Do you think TomTom can transition from navigation to a future with autonomous cars? Or do you think TomTom will be acquired at a higher price? Investing in TomTom shares might be appealing in these scenarios! In the overview below you can see which brokers you can use to buy TomTom stocks:
| Brokers | Benefits | Register |
| --- | --- | --- |
| | Buy TomTom without commissions. Your capital is at risk. Other fees may apply. | |
| | Speculate with CFD's on increasing & decreasing prices of TomTom! 82% of retail CFD accounts lose money. | |
| | Benefit from low fees, an innovative platform & high security! | |
| | Speculate on price increases and decreases of TomTom with a free demo! | |
What is the current stock price of TomTom?
Are you curious about the price of TomTom shares? In the graph below, you can see the current stock price of TomTom. If you wish to trade TomTom, you can also place an order directly by using the buy and sell buttons.
Company details of TomTom
Below, you can find the key company details of TomTom.
Stock prices of TomTom over the last 5 days
In the table below, you can see the stock prices of TomTom over the past 5 days:
Focus on innovation: TomTom places a strong emphasis on innovation and R&D, which enables the company to grow.
Diversification of income: The company provides mapping data, GPS services for consumers, and fleet solutions, which reduces TomTom's dependence on a single income source.
Strong brand: TomTom is a well-known brand in the navigation industry, which makes customers more inclined to choose its products.
What are the risks of investing in TomTom stocks?
Smartphones: TomTom sells fewer navigation systems as people increasingly use their phones for navigation.
Dependency on few products: TomTom heavily relies on a few products that all focus on navigation.
External factors: TomTom's results are strongly influenced by regulations and competition.
Who are the biggest competitors of TomTom?
First, sign up with a reliable stockbroker were TomTom is available.
Upload a copy of your passport and address to activate your investment account.
Within the platform, navigate to the TomTom stock.
Enter the amount you want to invest and click on "buy" to invest directly.
Remember to regularly evaluate your investment in TomTom.
In short: what does TomTom do?
TomTom NV is a Dutch producer of navigation systems. It is the largest provider of navigation applications in Europe and one of the market leaders worldwide. TomTom has offices in Amsterdam, Eindhoven, Ghent, Lodz, Harsum, London, Massachusetts, Edinburgh, Berlin, Leipzig, and Taiwan.
The biggest threat and how TomTom deals with it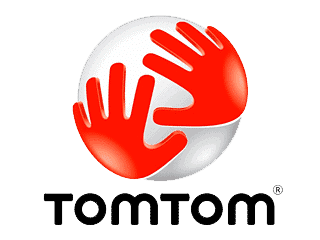 The biggest threat to the company TomTom is the various companies offering free route maps. Nowadays, you can easily find your way with Google Maps. The maps are of high quality and constantly updated. As a result, the number of people choosing to purchase a navigation system or navigation application has significantly decreased.
Collaborations with automotive companies
However, TomTom still has a clear vision for the future. The company regularly seeks collaborations with various businesses. TomTom makes deals with car manufacturers to integrate their navigation software in new cars. This does make TomTom vulnerable, as car manufacturers can terminate the collaborations at any time.
The revenue from the sale of navigation maps has also declined significantly. TomTom hopes to generate more profit with the emergence of self-driving cars.
Self-driving cars as a potential saviour
In self-driving cars, the cost price will be less important. The quality of the map will be much more crucial. After all, you don't want an autonomous car to get lost or end up in a ditch. If TomTom succeeds in developing better maps, they can capture a significant market share in this area.
Do you believe that TomTom will be able to innovate and achieve higher profits in the future? Then you might consider buying TomTom shares as an investment.
Recent and future acquisitions
TomTom recently sold its Telematics division to Bridgestone for €910 million. They then distributed a large part of the proceeds to the shareholders as dividends.
After an acquisition, it is common to see the stock price decline, which can make TomTom an attractive acquisition target. Acquisitions often involve paying a premium. If TomTom is eventually acquired, this can drive up the stock price.
History of TomTom
Peter-Frans Pauwels and Pieter Geelen started the company Palmtop in 1991. Palmtop developed applications for the first generation of handheld computers.
Palmtop focused on developing lightweight commercial applications such as dictionaries, personal finance products, games, and route planners.
In 1994, the company was renamed TomTom. It was also the year when TomTom introduced the first mobile car navigation system, the TomTom Navigator.
In the spring of 2004, the TomTom Go, a standalone car navigation system, was launched. That same year, TomTom Mobile, a navigation application for smartphones, was also released.
TomTom was a highly successful company in the past: before the 2008 financial crisis, its stock price was over €80. However, there is little left of that today: the stock price has dropped significantly due to companies offering free navigation. Additionally, TomTom made some unsuccessful acquisitions, which resulted in significant write-offs.
TomTom is not the most popular choice among many investors. However, there are still opportunities for growth: for example, TomTom develops more precise maps for autonomous vehicles. If TomTom collaborates with major car manufacturers, it can be beneficial for profitability and the stock price. Nevertheless, it is important to exercise caution when you consider buying TomTom shares.
Remember, investing carries risks! Therefore, it is crucial to assess whether TomTom shares align with your risk profile.
Author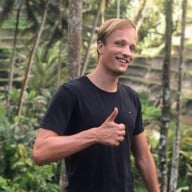 About
When I was 16, I secretly bought my first stock. Since that 'proud moment' I have been managing trading.info for over 10 years. It is my goal to educate people about financial freedom. After my studies business administration and psychology, I decided to put all my time in developing this website. Since I love to travel, I work from all over the world. Click <a href="/about-us/">here</a> to read more about trading.info! Don't hesitate to leave a comment under this article.