How to buy Ubisoft stocks (2023) – invest in Ubisoft
Do you want to buy Ubisoft shares ? In this article, you'll find a comprehensive analysis of Ubisoft stocks. You can also check the latest stock price, which is handy if you're planning to invest in Ubisoft shares!
When you buy shares, you need to have confidence in the company's future. If you're considering buying Ubisoft stocks, research the games the company is currently working on. Do you think these games will be successful? Then buying Ubisoft shares could we a wise decision.
Below, you can see which brokers make it possible to invest in Ubisoft shares:
| Brokers | Benefits | Register |
| --- | --- | --- |
| | Buy Ubisoft without commissions. Your capital is at risk. Other fees may apply. | |
| | Speculate with CFD's on increasing & decreasing prices of Ubisoft! 82% of retail CFD accounts lose money. | |
| | Benefit from low fees, an innovative platform & high security! | |
| | Speculate on price increases and decreases of Ubisoft with a free demo! | |
What is the current stock price of Ubisoft?
Are you curious about the current stock price of Ubisoft? Below, you can track the latest stock price developments of Ubisoft. You can also use the buttons to open a position directly.
Company information of Ubisoft
Below, you can see the key company information of Ubisoft.
Stock prices of the last 5 days
In the table below, you can see the stock prices of Ubisoft from the last 5 days:
Strong brand: Ubisoft is a strong player in the gaming industry.
Diversification: Ubisoft releases games in various genres and styles.
Financially strong: thanks to strong titles, the company is able to achieve good financial results.
Digital sales: Ubisoft sells an increasing number of games digitally, which is positive for the company's profit margin.
What risks should you consider when investing in Ubisoft stocks?
Hit games: Ubisoft heavily relies on the revenue generated by a few hit games.
Competition: Ubisoft's games must compete with high-quality titles from competitors.
Technology: Ubisoft's growth potential heavily depends on technological developments. The company is also heavily dependent on gaming interests.
What are Ubisoft's biggest competitors?
Electronic Arts
Activision Blizzard
Take-Two Interactive
Capcom
Square Enix
Open an account with a broker: with a broker account, you can buy and sell Ubisoft shares directly.
Activate & deposit money: before you can invest in Ubisoft shares, you must first activate your account. Then, deposit money into your stock account to start investing right away.
Buy Ubisoft shares: navigate to Ubisoft shares within the trading platform to open the order screen.
Fill in the order: determine the amount you want to invest. You can use a market order or limit order.
Buy: then press buy to send the order directly to the stock market.
About the company Ubisoft
The French company Ubisoft Entertainment was formerly known as Ubisoft. Ubisoft is one of the largest game developers in the world; it is the third-largest company in the industry.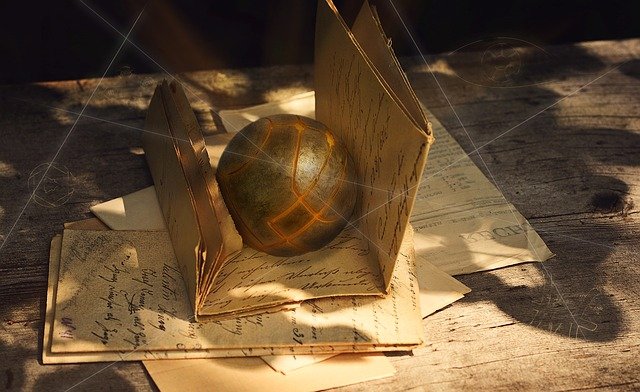 A company with many development studios and subsidiaries
The company Ubisoft Entertainment has development studios and subsidiaries in cities such as Rotterdam, London, Paris, Abu Dhabi, Barcelona, Odessa, San Francisco, Shanghai, and Singapore. Every year, new development studios and subsidiaries are established or acquired.
Do you think this international distribution contributes to Ubisoft's success? Then it may be wise to buy Ubisoft shares.
History of Ubisoft Entertainment
The history of the company began in 1986 when five brothers founded the company Ubisoft. The company was located in the town of Carentoir in France. The brothers immediately began developing computer games and made agreements with other developers. Through deals with companies like Electronic Arts, the brothers were able to distribute the developed computer games throughout France.
By the end of the 1990s, Ubisoft was able to sell games in other countries. The computer games were sold, among other places, in Germany, Great Britain, and the United States.
Redstorm Entertainment, a successful American publisher of computer games, became part of Ubisoft in 2000.
The first game of Ubisoft
The first official game published by Ubisoft is Zombi. Zombi is a survival horror game from a first-person perspective, which means that you look directly through the eyes of the central hero. The game takes place in London, where you have to survive during a zombie outbreak.
Growth with Red Storm
Ubisoft became large by cleverly acquiring other parties. An example of a developer they acquired was Red Storm Entertainment. In 2000, this company became part of Ubisoft. Games that were subsequently developed included Tom Clancy's Splinter Cell and Prince of Persia.
It is wise to keep an eye on any acquisitions by Ubisoft. If you think an acquisition will positively contribute to the company's results, it may be wise to buy Ubisoft shares.
Before deciding whether it is wise to buy Ubisoft stocks, it is advisable to research the gaming market thoroughly. Games are becoming increasingly complex, and large gaming companies are competing for the attention of gamers. Ubisoft must therefore constantly release new, creative titles to continue to perform well.
Investing in the gaming market can be a good idea in any case: by 2025, the entire market is expected to be worth over $250 billion. The market is still growing strongly, and more and more people are getting excited about playing games. Gaming is no longer just for nerds and study buffs.
However, it is important to keep an eye on the competition. Politics are also increasingly involved in the gaming industry: new rules can put pressure on the profitability of new titles.
Ultimately, whether it is wise to buy Ubisoft shares depends on your personal situation. Therefore, thoroughly research whether Ubisoft stocks fit within your investment strategy.
Author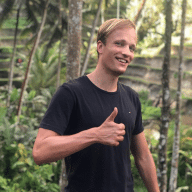 About
When I was 16, I secretly bought my first stock. Since that 'proud moment' I have been managing trading.info for over 10 years. It is my goal to educate people about financial freedom. After my studies business administration and psychology, I decided to put all my time in developing this website. Since I love to travel, I work from all over the world. Click here to read more about trading.info! Don't hesitate to leave a comment under this article.