How to buy Umicore shares (2023) – invest in Umicore
Sustainability becomes increasingly important for the average investor. Umicore is a Belgian company that knows how to tap into this trend effectively. They achieve this by producing rechargeable batteries, among other things. Would you like to invest in Umicore stocks? In this article, you can learn how to buy Umicore shares and view the current stock price.
For serious, long-term investors, an investment in Umicore can be interesting. To buy the stock, you will need an account with an online broker. A broker is a party that can buy and sell shares on your behalf. The table below shows which brokers allow you to trade Umicore shares:
| Brokers | Benefits | Register |
| --- | --- | --- |
| | Buy Umicore without commissions. Your capital is at risk. Other fees may apply. | |
| | Speculate with CFD's on increasing & decreasing prices of Umicore! 82% of retail CFD accounts lose money. | |
| | Benefit from low fees, an innovative platform & high security! | |
| | Speculate on price increases and decreases of Umicore with a free demo! | |
What is the stock price of Umicore?
You can examine the current stock price of Umicore in the chart below. You can use the buy and sell buttons to open a position on the stock directly.
Company information of Umicore
Below you will find the key company information of Umicore.
Stock prices of Umicore over the last 5 days
In the table below, you can see the stock prices of Umicore for the last 5 days:
Leading position: Umicore has established a dominant position in the market for sustainable solutions. Umicore's expertise in recycling and sustainable materials contributes to its potential for future growth.
Electric vehicles: Umicore is a key supplier for products used in the batteries of electric vehicles. The demand for electric cars is rising, and Umicore can benefit from this.
Technological innovation: Umicore has a strong research department and continually develops new materials focused on industry standards.
Diversification: By operating in multiple industries and selling its products in various regions, Umicore reduces risks.
What are the risks of investing in Umicore stocks?
Dependency on the automotive industry: Umicore's performance is heavily influenced by developments in the automotive industry.
Commodity prices: Rising commodity prices can put pressure on Umicore's profit margins.
Technological developments: The industry for new materials is evolving rapidly, and Umicore will need to continuously innovate to keep up with the competition.
Who are the biggest competitors of Umicore?
Johnson Matthey
BASF
Sumitomo Metal Mining
Albemarle Corporation
Activate your investment account by verifying your identity
Deposit sufficient funds into your investment account to buy Umicore shares.
Select the Umicore stock within your brokerage account
Enter the amount you want to invest and click on "buy"
Regularly log in to monitor your investment
About the company Umicore
The multinational material technology company Umicore N.V. is headquartered in Brussels, Belgium. Previously, the company was known as Union Minière. In 1989, four companies in the mining and smelting industry merged to form Umicore.
After its establishment, the company transformed itself into a more technology-focused enterprise. Its activities include metal refining and recycling. It also produces specialized products made of precious metals, cobalt, zinc, germanium, and other metals. Since its founding in 1991, Umicore has been listed on the Belgian BEL-20 stock index.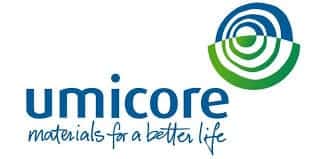 Activities of Umicore
The company generates its revenue primarily by actively contributing to building a more sustainable society. It does this by producing rechargeable batteries. Additionally, the company is involved in emission control and recycling.
In 2011, the company received the Fray International Sustainability Award for developing groundbreaking technologies for recycling rechargeable batteries.
Do you believe that this sustainable approach will contribute to better future performance? If so, it may be wise to invest in Umicore by purchasing shares.
Farewell to Mining
In the past, mining was the company's main activity. However, mining no longer plays a role for Umicore as all mining-related activities have been divested. In 2005, the company sold its copper mining and refining operations to Aurubis, and in 2007, it also sold its zinc refining activities to Nyrstar.
In 2008, Umicore divested its last mining-related activity. The company previously had a minority stake in the zinc producer Padaeng Industry, which operated a mine in northern Thailand.
Divisions of Umicore
Umicore has four divisions: Energy Materials, Recycling, Catalysis, and Performance Materials.
Energy Materials
The Energy Materials division produces a range of metals and metalloid products for industrial use. Examples of these products include cobalt oxides and salts. They also produce lithium and nickel used in glass, ceramics, and batteries. This division of Umicore also manufactures and sells products made of germanium.
Recycling
The primary activity of the Recycling division is refining and recycling various precious metals and other non-ferrous metals. Umicore is the world's largest recycler of precious metals.
The recycling segment also encompasses other activities. The Battery Recycling business unit focuses on recycling rechargeable batteries used in devices such as laptops and mobile phones. The Jewellery and Industrial Materials business unit produces semifinished products based on precious metals and recycles scrap and residues from the jewellery industry. The Recycle segment sells cast precious metals to industrial customers.
Catalysis
The Catalysis division consists of two components: Precious Metal Chemistry and Automotive Catalystics. This division has been conducting research on automotive catalysts since 1968.
Performance Materials
The Performance Materials division produces specialized articles made of precious metals and zinc.
When considering an investment in Umicore, it is important to carefully examine the activities and prospects of these different divisions.
Umicore has established a strong position in the market for sustainable solutions and has the potential for further growth as a supplier of materials for electric vehicles. However, Umicore is also vulnerable to market developments in the automotive industry. For example, if the economy performs poorly, the company's sales figures may suffer.
It is essential to carefully weigh all the advantages and disadvantages of investing in Umicore stocks before making an investment decision. Compare Umicore with its competitors and determine if the shares align with your own risk profile.
Author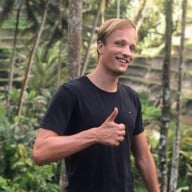 About
When I was 16, I secretly bought my first stock. Since that 'proud moment' I have been managing trading.info for over 10 years. It is my goal to educate people about financial freedom. After my studies business administration and psychology, I decided to put all my time in developing this website. Since I love to travel, I work from all over the world. Click <a href="/about-us/">here</a> to read more about trading.info! Don't hesitate to leave a comment under this article.