Buying Vertcoin: How to Invest in Vertcoin?
Cryptocurrency is here to stay. The unprecedented growth that the market has experienced shows that many investors are interested in the various types of coins. One of the coins you may not know much about is Vertcoin. Since this project is very promising, it is useful to take a closer look at it. By reading this article you will know in no time if investing in Vertcoin is for you or not.
How can you actively trade in Vertocin?
Would you like to actively trade in Vertcoin? You can do this with an online broker! At an online broker, you can use CFDs to bet on both falling and rising GAS prices. At eToro you can try trading CFD cryptocurrency with a demo, completely free and risk-free. Use the button below to open an account with eToro immediately:
How to buy Vertcoin?
Vertcoin wants mining to be attractive to individuals as well. By eliminating expensive ASIC processors, everyone can benefit from mining the coins. In addition, transactions can be conducted faster with Vertcoin compared to Bitcoin.
Do you want to buy the Vertocin cryptocurrency? You can do this quickly online! At Binance, you can buy Vertcoin at very low costs: you never pay more than 0.1% in transaction fees when you buy cryptocurrencies at Binance. Use the button below to open an account with Binance immediately:
What is Vertcoin? – goals of the project
Vertcoin first became tradable in 2014. The project was conceived to compete with previous blockchains such as Bitcoin. It is a cryptocurrency that allows people to send and receive coins to each other, without needing a third party to verify transactions. A key difference with Bitcoin is that Vertcoin confirms transactions in just 2.5 minutes while Bitcoin easily takes 10 minutes.
Vertcoin has even more differences compared to a currency like Bitcoin. Unlike Bitcoin, it is no longer possible to use ASIC hardware devices for mining. This allows people to use their GPUs instead. This gives everyone a chance to participate in the project. Normally, the people with ASIC devices make most money with mining cryptocurrencies. Vertcoin would like to change this.
ASIC protection – how does it work?
The algorithm is specifically designed to prevent the big companies from using any kind of ASIC hardware to control the blockchain. This means that miners can compete fairly and transactions are accurately validated by a distributed network. This is also the main advantage of Vertcoin. The team has publicly stated that the algorithm will turn into a hard fork if things go badly and ASIC would ever be allowed.
The Special Vertcoin 1-Click Miner
In addition to the ASIC resistance, Vertcoin has a number of other advantages over other projects. One of the most important advantages is the Vertcoin 1-Click Miner. This application allows virtually anyone to get into Vertcoin mining and generate Vertcoin for themselves. The app can be downloaded directly from Vertcoin's official GitHub repository. Once installed, all you need to do is enter your wallet address where your rewards for mining can be transferred to. The Vertcoin address should always start with a V and contain between 26-36 alphanumeric characters. The rest of the process is simple.
All you have to do is join a mining pool and choose whether you are going to use a GPU or CPU for mining. If you would like to mine Vertcoin yourself, then you should definitely install this app. MobileCash and Unitus are two coins which can be merged with Vertcoin. This feature allows miners to mine more than one blockchain at a time. In fact, each hash that a mine submits contributes to the total hash rate of both currencies.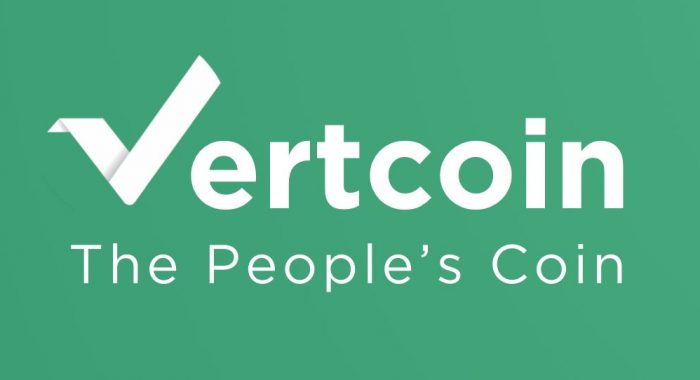 Price of the currency – is it smart to invest in Vertcoin?
When the VTC coin first hit the market in May 2014, the price really soared. The price reached the $5 per coin mark. However, over the course of the next three months, it quickly went all the way down to $0.091. In recent years, the price has remained fairly constant and has not actually fluctuated extremely much. Indeed, with the exception of the rise in 2017, during the bull market, the price briefly rose to the $10 mark.
Although the entire cryptocurrency industry experiences large price movements, it appears that Vertcoin has experienced a very high degree of volatility. This makes it a difficult currency to invest in. It is true, however, that the current low price means you can buy a lot of Vertcoin for a relatively low price. However, it is not clear whether the price will rise again or whether it will remain like this for the foreseeable future.
Do you like to actively speculate on price increases & decreases? Then investing in Vertcoin is definitely an interesting option!
Storing Vertcoin in a Dedicated Wallet
Investing in Vertcoin is one thing, storing the coins is another. Contrary to popular belief it is not wise to leave your Vertcoin tokens on your exchange account. This is much riskier than you might think. Unfortunately, exchanges can be hacked. If this happens, then there is a large chance that you will lose your coins forever, because the exchange does not always refund them.
To ensure that your Vertcoin coins are at least safe it is useful to choose a good wallet. A hardware wallet such as a Ledger is the safest option to choose. Although these wallets are costly, they offer optimal protection. If you do not have the budget for this, you can always choose a software wallet. This is a special wallet which you can easily install on your computer. Here your coins will be stored offline.
Conclusion – to invest in Vertcoin or not
If you see a future in mining cryptocurrency then Vertcoin is definitely a project you could consider. Due to the special ASIC protection it is a unique currency unlike, for example, Bitcoin. The question is if mining will still be necessary in the future or if there will be new projects which will make this obsolete. So, whether you should invest Vertcoin really depends entirely on what you envision for the future crypto market.
Author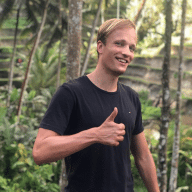 About
When I was 16, I secretly bought my first stock. Since that 'proud moment' I have been managing trading.info for over 10 years. It is my goal to educate people about financial freedom. After my studies business administration and psychology, I decided to put all my time in developing this website. Since I love to travel, I work from all over the world. Click here to read more about trading.info! Don't hesitate to leave a comment under this article.