How to buy Vopak shares?
Koninklijke Vopak NV is a Dutch company operating worldwide as a tank terminal operator specializing in the storage and handling of liquid and gaseous chemical and oil products. Would you like to invest in Vopak shares yourself? On this page you will learn where to buy Vopak shares. You can also request the current stock price of Vopak here.
Where can you buy Vopak stocks?
Do you want to buy Vopak shares? You can directly trade in Vopak stocks with one of these reliable brokers:

| Brokers | Benefits | Register |
| --- | --- | --- |
| | Buy Vopak without commissions. Your capital is at risk. Other fees may apply. | |
| | Speculate on price increases and decreases of Vopak with a free demo! | |
| | Benefit from low fees, an innovative platform & high security! | |
| | Speculate with CFD's on increasing & decreasing prices of Vopak! 86% of retail CFD accounts lose money. | |
How can you actively invest in Vopak?
You can actively trade Vopak shares with Plus500. After you have created an account you can buy or sell CFD shares in Vopak. The difference between the moment you open and close your position determines your final result.
Plus500 is very suitable for short-term trading in Vopak and other stocks. This is because at Plus500 you do not pay any commissions. In addition, you can place orders on both falling and rising prices. Do you want to try trading at Plus500 for free? Simply press the button to open a demo:
What is Vopak's current stock price?
Are you looking for the current price of Vopak shares? You can find the price of the CFD share Vopak below. You can use the buttons to buy a CFD in Vopak directly.
Whether it is wise to invest in Vopak depends very much on the situation. When the oil price is not doing well, it can often be smart to buy Vopak shares. During the corona pandemic in 2020, for example, the oil price fell sharply. The general demand for oil fell sharply, which led to large-scale storage of the raw material. Vopak offers special storage facilities for the raw material oil, which increased the company's profitability during this period.
Currently, the majority of sales is made in Europe (35-40%). However, the company is in the process of selling these activities and buying more capacity in Asia and the Middle East. In emerging markets, a company like Vopak can achieve better results in the long term, which can be a good reason to buy the shares.
In the long term, you can see that Vopak's share price is fairly stable: its profit figures are therefore reasonably predictable. Terminals at industrial complexes and gas terminals are leased for longer periods (sometimes 20 years or more). Oil storage contracts, however, are leased for shorter periods: that is why the demand for oil storage is the most important factor for determining Vopak's future course. If you think the demand for oil storage will increase, then it may be smart to buy Vopak shares.
What are Vopak's activities?
Vopak is mainly active in storage. That does not sound very fancy of course. However, at Vopak it is about very specialized storage. They store chemicals, gasses and various oil products. They are active internationally and operate over 70 different terminals.
Vopak, of course, also earn money doing this. They do this by renting out the storage tanks. They also transport the chemicals at an additional cost. Despite the company's international orientation, most of the income still comes from the Netherlands.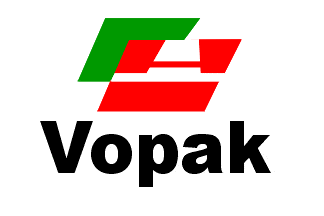 How is the stock performing?
Vopak is a fairly stable share. Both turnover and profit figures are not very volatile. The company's share price is therefore not very volatile. This does not make Vopak very exciting. Many investors avoid the share. Yet, an investment in Vopak can be interesting precisely because of its stability.
Company with a long history
Vopak was created in 1999 by a merger between Koninklijke Pakhoed NV and Koninklijke Van Ommeren NV. Koninklijke Pakhoed NV was created in 1967 by a merger between Pakhuismeesteren and Blauwhoed, whereby Blauwhoed even has a history dating back to the year 1616! The distribution of chemical products was incorporated into the independent company Univar in 2002.
The merger & problems with the European Commission
The independent companies Koninklijke Pakhoed NV and Koninklijke Van Ommeren decided to merge in 1998. Both Pakhoed and Van Ommeren were active in the storage of crude oil, petroleum products, chemicals and vegetable oils in tanks, as well as tankers and other transport services.
In addition, Van Ommeren was also active in the transport of heavy loads (Dock Express Shipping). Pakhoed was also active in the distribution of chemical products (Univar). Since the merger, the combination has been known as Vopak, with Pakhoed's former shareholders holding 63.4% and Van Ommeren's 36.6% of all shares.
According to the European Commission, the merger of the storage activities would make Vopak too strong a market player in the Antwerp-Rotterdam-Amsterdam area, the ARA area, where both merger partners offered to divest various storage activities. However, this was not enough for the European Commission, so the merger was initially called off. After new consultations between both merger partners and the European Commission, a good compromise was reached, making the merger a reality.
The merger enables Vopak to benefit from various economies of scale, which may be beneficial to its profitability.
Activities
Vopak operates in more than 30 countries where it has 84 terminals with a combined storage capacity of more than 28 million cubic meters. This network of terminals is part of the journey of a product from the products to the end-user.
Author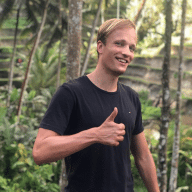 About
When I was 16, I secretly bought my first stock. Since that 'proud moment' I have been managing trading.info for over 10 years. It is my goal to educate people about financial freedom. After my studies business administration and psychology, I decided to put all my time in developing this website. Since I love to travel, I work from all over the world. Click here to read more about trading.info! Don't hesitate to leave a comment under this article.