How to buy Vopak shares (2023) – invest in Vopak stocks
Koninklijke Vopak NV is a Dutch company that operates globally as a tank terminal operator, specializing in the storage and handling of liquid and gaseous chemical and oil products. Do you want to invest in Vopak shares yourself? On this page, you will learn where you can buy Vopak shares. You can also examine the current Vopak stock price here.
You can buy Vopak shares through a broker. A broker is a party that facilitates investing in stocks. You can invest in Vopak through one of these brokers:
| Brokers | Benefits | Register |
| --- | --- | --- |
| | Buy Vopak without commissions. Your capital is at risk. Other fees may apply. | |
| | Speculate with CFD's on increasing & decreasing prices of Vopak! 82% of retail CFD accounts lose money. | |
| | Benefit from low fees, an innovative platform & high security! | |
| | Speculate on price increases and decreases of Vopak with a free demo! | |
What is the current stock price of Vopak?
Company information of Vopak
Below you can find the key company information of Vopak.
Stock prices of Vopak over the last 5 days
In the table below, you can see the stock prices of Vopak over the last 5 days:
Global presence: Vopak operates in more than 30 countries, which makes the company less dependent on the economic situation in a specific country.
Specialization in storage: Vopak specializes in the storage of liquids, chemicals, oils, and gases. This specialization gives Vopak a competitive advantage and allows the company to perform well even during challenging economic times.
Emphasis on sustainability: Vopak strongly emphasizes sustainability, which can attract a specific type of investor.
What are the risks of investing in Vopak stocks?
Dependence on the oil and gas market: Vopak's profitability is heavily dependent on the oil and gas market.
Fluctuations in commodity prices: Profit margins are highly dependent on the prices of various commodities.
Regulation: The substances stored by Vopak are often hazardous, which means the company must comply with strict regulations.
Who are Vopak's biggest competitors?
Step 2: Go through the steps to activate your investment account.
Step 3: Deposit sufficient funds into your investment account.
Step 4: Select the Vopak share and open the order screen.
Step 5: Enter the amount you want to invest in Vopak shares.
Step 6: Click "buy" to purchase Vopak shares immediately
Step 7: Regularly evaluate your investment results in Vopak.
What are the activities of Vopak?
Vopak is primarily active in the specialized storage of chemicals, gases, and various oil products. They operate internationally and manage over seventy different terminals.
Vopak earns money by renting out storage tanks. Additionally, they transport chemicals for an additional fee. Despite the company's international orientation, the majority of their revenue still comes from the Netherlands.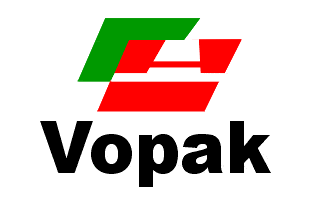 Is it wise to invest in Vopak stocks?
Whether it is wise to invest in Vopak depends largely on the situation. When the oil price performs poorly, it can often be smart to buy Vopak stocks. For example, during the 2020 coronavirus pandemic, the oil price dropped significantly. The overall demand for oil decreased sharply, which led to massive storage of the commodity. Vopak provides special storage facilities for oil, which increased the company's profitability during this period.
Currently, the majority of Vopak's revenue comes from Europe (35-40%). However, the company is in the process of selling these activities and acquiring more capacity in Asia and the Middle East. In emerging markets, a company like Vopak can achieve better long-term results, which can be a good reason to buy their stocks.
In the long term, you can observe that Vopak's stock price is relatively stable, as the earnings figures are fairly predictable. Terminals on industrial complexes and gas terminals are typically leased for longer periods (sometimes 20 years or more). However, oil storage contracts have shorter durations, which makes the demand for oil storage the most important factor in determining Vopak's future stock price. If you believe that the demand for oil storage will increase, it can be wise to buy Vopak stocks.
Author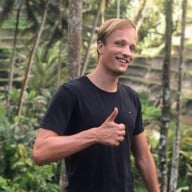 About
When I was 16, I secretly bought my first stock. Since that 'proud moment' I have been managing trading.info for over 10 years. It is my goal to educate people about financial freedom. After my studies business administration and psychology, I decided to put all my time in developing this website. Since I love to travel, I work from all over the world. Click <a href="/about-us/">here</a> to read more about trading.info! Don't hesitate to leave a comment under this article.