Buying Waltonchain: how to invest in Waltonchain?
Chances are that you would also like to invest in cryptocurrencies, because you have come here for a reason. If you are interested in altcoins, it is wise to consider Waltonchain for your investments. Now that not everyone knows what Waltonchain is and what its main advantages are, it is time to go into this in more detail. Time to show you everything you need to know about investing in Waltonchain!
How can you actively trade in Waltonchain?
Do you want to actively invest in Waltonchain? This is possible with an online broker! At an online broker, you can use CFDs to bet on both falling and rising Waltonchain prices. At eToro you can try trading CFD cryptocurrencies with a demo, completely free and without risk. Use the button below to open an account with eToro immediately;
How to buy Waltonchain?
Waltonchain is a crypto currency that is well suited to tracking logistical routes. The Waltonchain enables producers to keep track of their products, while the data storage is decentralised and secure. This makes the Waltonchain an excellent tool for combating counterfeit products.
Do you want to buy the Waltonchain crypto currency? You can do it quickly online! At Binance, you can buy Waltonchain at very low rates: you never pay more than 0.1% in transaction fees when buying crypto currencies at Binance. Use the button below to open an account with Binance immediately:
What is Waltonchain – goals of the project
Before we look at the advantages of Waltonchain, it is useful to briefly zoom in on the project itself. Waltonchain combines blockchain with a special kind of RFID to create a management system for supply chains. The project is named after Charlie Walton, the famous inventor of RFID technology. Waltonchain uses RFID identification to track products through every step of production and distribution. The data for each item is stored on a fixed blockchain that keeps track of everything.
Waltoncoins (WTCs) are the primary currency in the Walton ecosystem. 100 million WTCs have been issued and, like Bitcoin, no new WTCs will be created. WTC is used as a transaction currency to carry out activities outside the main chain through byte fees. This is done to make it easier for the sub-chains to cooperate.
The advent of Value Internet of Things
Waltonchain has become particularly big with its special concept called Value Internet of Things. The Value Internet of Things is used to describe their own RFID chips with special blockchain technology. Using RFID tags, blockchains can now store physical items (or at least their data representation) on the chain. RFID (radio frequency identification) tags use electromagnetic fields to identify objects. They are widely used in the inventory of goods.
Waltonchain makes it possible to map out all the information you could possibly need with a simple RFID tag. This includes information about where the product is, where it has been, who handled it and other important data. All data is stored on the Blockchain and cannot be falsified. This really makes it a lot safer than regular forms of inventory.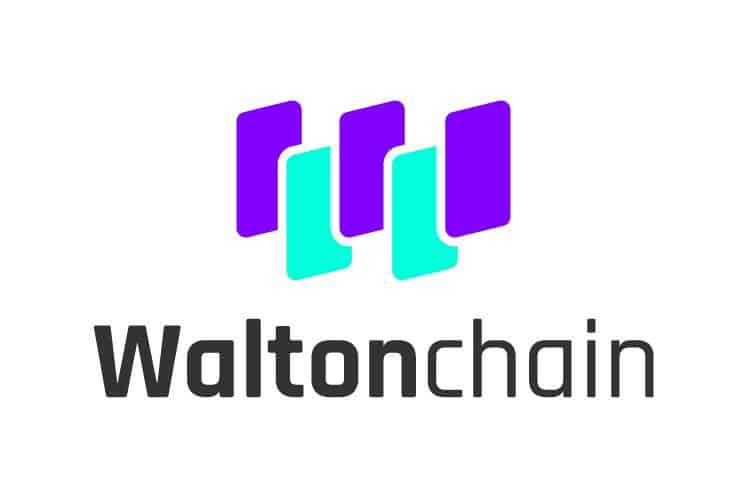 The overarching Walton ecosystem
It is important to take a look at the Walton ecosystem. Waltonchain is the name for the parent chain in the Walton ecosystem. This chain tracks Waltoncoin (WTC) transactions, manages sub-chains and executes smart contracts, among other things. Anyone using Waltonchain technology can create their own sub-chain to have personal tokens at their disposal. In addition, he can choose a consensus algorithm that differs from the parent chain.
Separating the network into overarching Waltonchain and sub-chains brings several advantages. The first is that any company using the technology can adapt a blockchain to their specific business needs. They are not tied to the protocol or network activity of the main chain. On top of that, it helps with performance such as network scale. Because most of the data is in a company's sub-chain, their activity will not bog down the entire network.
Is it smart to invest in Waltonchain?
A question many people have is whether it is smart to invest in Waltonchain. It is important to know that Waltonchain is currently classified as an ERC20 token. However, this will soon change. For now, you can store your WTC in any wallet that supports ERC20 tokens. However, this has meant that Waltonchain is not always taken seriously, as it is a dependent project.
In addition, it is questionable whether Waltonchain will succeed. Although the idea behind Waltonchain is strong, putting it into practice will not be particularly easy. It is also true that not all consumers are waiting for a large blockchain on which all information about the product can be found. Other people could use the blockchain to see which products you bought; this would not be good for the privacy of the users.
Store Waltonchain in special wallet
Investing in Waltonchain can be wise. If you have got hold of some Waltonchain tokens and you want to make sure they are kept safe, it is handy to create a wallet. Without a wallet, you never have control over your coins. After all, these are on the website of the exchange. Only with a good wallet you know for sure that you can secure your assets against hackers and other strange people who are after your money.
Which wallets exist, you may ask? The easiest way is to install a software wallet on your computer. With this offline wallet, you can be sure that people can't just steal your coins. If you really want the best protection possible and if you have invested a bit more, it is convenient to choose a hardware wallet. These wallets resemble a USB flash drive and store your coins completely offline. Well-known providers of hardware wallets include Ledger and Tezos. Make sure your wallet supports the ERC-20 tokens.
Conclusion – should you invest in Waltonchain?
This article has shown you what Waltonchain actually is and what exactly you can do with it. Whether it is wise to invest in Waltonchain depends entirely on your vision of the future of the crypto market. If you think Waltonchain will bring many benefits, it is certainly a wise altcoin to include in your portfolio. However, if you think that the vision is too hard to achieve for the team, then it is better to leave this cryptocurrency aside.
Author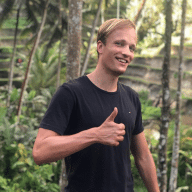 About
When I was 16, I secretly bought my first stock. Since that 'proud moment' I have been managing trading.info for over 10 years. It is my goal to educate people about financial freedom. After my studies business administration and psychology, I decided to put all my time in developing this website. Since I love to travel, I work from all over the world. Click here to read more about trading.info! Don't hesitate to leave a comment under this article.