When is the best time to sell Bitcoins (2023)?
Do you own one or more Bitcoins? Then sometimes it can be wise to sell them! In this article, we discuss how you can determine the best time to sell Bitcoins.
How & where can you sell Bitcoins?
You can buy and sell Bitcoins at a crypto exchange. Follow these steps to sell your Bitcoins:
Step 1: log in to a crypto exchange
Step 2: select your Bitcoins and click the sell button
Step 3: enter the amount for which you want to sell your Bitcoins
Are you looking for a reliable crypto exchange to sell Bitcoins? Then you can consider one of these crypto exchanges:
| Brokers | Information | Register |
| --- | --- | --- |
| | Trade in popular cryptos with a free demo & start today. Cryptoasset are highly volatile and unregulated in the UK. No consumer protection. Tax on profits may apply. | |
| | Speculate on increasing & decreasing crypto prices with the CFD provider Plus500 using a demo account. 82% of retail CFD accounts lose money. | |
| | Invest in hundreds of cryptos against low fees. Receive 20% permanent discount over all transactions! | |
When is the best time to sell Bitcoins?
There is not necessarily one good moment to sell Bitcoin. In general, the market often moves in waves: new highs are followed by lows.
Typically it is wise to do the opposite of the masses: this means buying when people are selling and selling when people are buying. This is especially the case within the market for cryptocurrencies, since there are many beginners active.
I understand that this is a somewhat "vague" advice. That is why I will discuss some specific methods that you can use to sell Bitcoins.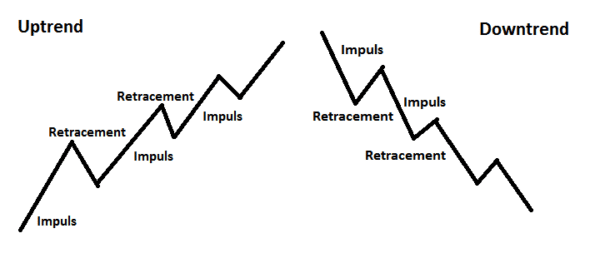 Option 1: sell in parts
For buying Bitcoins, it is typically wise to apply dollar cost averaging: you gradually buy Bitcoins at multiple times. By doing so, you buy the crypto coin at both high and low prices.
You can use a similar strategy for selling Bitcoins. When the price rises sharply, you can sell a part of your position, for example 20 or 30 percent. If the price continues to rise, you still benefit from further price increases. If the price then drops sharply, you have taken some profit and can buy new Bitcoins cheaper.
Of course, you need a target price for this. Therefore, it is wise to determine an amount before you start investing in Bitcoins at which you want to sell (a part of) your Bitcoins. Some people think, for example, of a certain return (this can be 2X or 10X your investment, you decide!)
Option 2: exit based on technical analysis
If you have more experience with actively trading Bitcoins, you can also use technical analysis to determine an exit. There are often certain horizontal levels at which the price reacts. When Bitcoin breaks through a horizontal level, the chance is greater that it will continue to move for a while.
In addition to horizontal levels, you can also use candlesticks and the Relative Strength Index. Do you want to know how to actively trade? Then read our comprehensive guide on actively trading Bitcoin:
Option 3: respond to extremes
According to Harvard researchers, the chance of a major crash is 50% when the price of a financial asset has risen by 100%. That chance increases to 80% when the financial asset has risen by more than 150%.
By keeping this in mind, you can determine a good moment to sell. Remember that nothing rises forever: even in an upward trend, there are temporary declines. Therefore, if Bitcoin has risen too much in recent times, it may be wise to sell it.
Option 4: Follow the News
You can also follow rumours if you plan to sell Bitcoins. Because there are many novice speculators active in the market, even the smallest news reports can put pressure on the price.
For example, a tweet from Elon Musk indicating that he no longer accepts Bitcoin as payment for Tesla caused the price to decline by more than 10 percent. By analysing such developments, you can look for suitable moments to sell.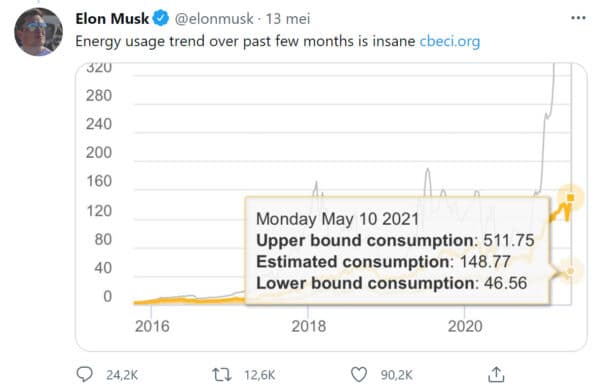 Option 5: Never Sell Bitcoins?
Some people have tremendous confidence in Bitcoin and never want to sell it. They believe that Bitcoin will become the new currency and that the potential for further gains is enormous. Because there can never be any more Bitcoins, they expect that one Bitcoin can be worth more than $1,000,000!
If you also have so much confidence in Bitcoin, it may be wise to adopt this hold strategy. This is a long-term strategy, as it does not allow you to take advantage of the significant fluctuations that Bitcoin normally experiences.
By using dollar cost averaging, you ensure that you benefit from the average return on Bitcoin. If you're uncertain whether you should never sell Bitcoin, read our overviews:
Frequently Asked Questions About Selling Bitcoins
This can vary per crypto exchange: since Bitcoin is completely decentralized, different providers can sell Bitcoins at varying prices. Always verify whether the price for which you can sell your Bitcoins is accurate.
Selling Bitcoin itself takes little time. However, keep in mind that you will not receive the payment directly into your bank account. It usually takes about one working day to withdraw the money from your crypto account to your bank account.
Definitely! With most crypto brokers, you simply enter the number of Bitcoins you want to sell. This can also be 0.01 or 0.1 Bitcoin, for example.
No, you actually always pay transaction fees at a crypto broker. At Bitvavo, these costs are surprisingly low: you never pay more than 0.25%.
Author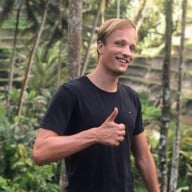 About
When I was 16, I secretly bought my first stock. Since that 'proud moment' I have been managing trading.info for over 10 years. It is my goal to educate people about financial freedom. After my studies business administration and psychology, I decided to put all my time in developing this website. Since I love to travel, I work from all over the world. Click <a href="/about-us/">here</a> to read more about trading.info! Don't hesitate to leave a comment under this article.