How to buy Wolters Kluwer shares (2023)
Wolters Kluwer is a Dutch publishing company that was formed in 1987 through the merger of the publishing companies Kluwer and Wolters-Samsom. Do you want to invest in this publisher with a long history? On this page, you can discover where to buy Wolters Kluwer stocks and read the comprehensive analysis.
Do you have confidence in Wolters Kluwer's publications? Then it might be interesting to buy their shares. Before doing so, it is advisable to do thorough research. Only when you are certain that the company is financially sound, it is wise to buy the shares from one of these reliable brokers:
| Brokers | Benefits | Register |
| --- | --- | --- |
| | Buy Wolters Kluwer without commissions. Your capital is at risk. Other fees may apply. | |
| | Speculate with CFD's on increasing & decreasing prices of Wolters Kluwer! 82% of retail CFD accounts lose money. | |
| | Benefit from low fees, an innovative platform & high security! | |
| | Speculate on price increases and decreases of Wolters Kluwer with a free demo! | |
What is the current stock price of Wolters Kluwer?
Are you curious about the current price of Wolters Kluwer's stock? Below you can see a chart with the price of Wolters Kluwer's shares. By clicking the button, you can directly make an investment in this publishing company.
Company information of Wolters Kluwer
Below you can find the key company information of Wolters Kluwer.
Stock prices of the last 5 days
In the table below, you can see the stock prices of Wolters Kluwer for the last 5 days:
What does the price of Wolters Kluwer do in 2023?
Are you curious about what analysts think Wolters Kluwer will do in 2023 and the following years? We have combined the forecasts of analysts using data from Alpha Vantage. Keep in mind that this figure is only a prediction of the stock price movement of Wolters Kluwer and it may not come true.
What makes an investment in Wolters Kluwer stocks interesting?
Strong reputation: Wolters Kluwer is a global leader in providing information, software, and services.
Focus on digital transformation: The company invests in digital transformation with the development of cloud-based solutions and advanced analytical software packages.
Recurring revenue: Wolters Kluwer earns money through recurring revenue from memberships. The services offered by Wolters Kluwer are indispensable in many professions, resulting in stable income.
Competition: To maintain its competitive edge, the company must continuously invest in innovation.
Technical disruptions: Wolters Kluwer needs to stay at the forefront of technology to maintain its leading position.
Compliance: The rules regarding data privacy and intellectual property become stricter. If Wolters Kluwer violates these rules, it may face lawsuits, fines, and reputational damage.
Economic situation: When the economy performs poorly, the demand for Wolters Kluwer's services may decrease.
Step 2: Verify your identity by uploading a copy of your passport and address
Step 3: Determine the amount you want to invest and deposit it into your investment account
Step 4: Select the Wolters Kluwer share and enter the amount you would like to invest
Step 5: Choose a market order to immediately buy the shares or a limit order to set a specific price.
Step 6: Click on "buy" to open your investment in Wolters Kluwer.
Who are the competitors of Wolters Kluwer?
Thomson Reuters
RELX Group
Bloomberg
LexisNexis
Elsevier
What does Wolters Kluwer do?
Wolters Kluwer is a modern publishing company. The Dutch company constantly strives to provide businesses with new methods to make information available through innovation. Do you think publishers are still relevant? Thenit might be interesting to consider an investment!
History of Wolters Kluwer
The origin of Wolters Kluwer dates back to 1836 when J.B. Wolters started a bookstore in Groningen. This later evolved into the publishing company J.B. Wolters. After a few years, in 1858 to be exact, Wolters had a direct competitor next door, namely P. Noordhoff. Both publishers were primarily active in the education market.
Publisher Samsom was founded in 1882 in Alphen aan den Rijn to improve municipal administration. The publisher then discovered a demand for printed legal texts and commentaries, which led to the establishment of the publisher.
In 1889, the publishing company Kluwer was founded, which acquired the publication "Vakstudie" for tax professionals in 1909. This instantly made Kluwer the market leader in literature on tax regulations. W.E.J. Tjeenk Willink made a breakthrough as a legal publisher in 1913 with the publication of the first issue of the "Nederlandsche Jurisprudentie". Both during World War I and World War II, the business community had an increased need for efficiency, including forms and administrative systems.

The mergers
In 1968, W.E.J. Tjeenk Willink and Kluwer merged, and Wolters and Noordhoff also merged to establish Wolters-Noordhoff. In 1970, the Information & Communication Union (ICU) was formed through a merger of Sijthoff, a publisher of consumer publications, and Samsom.
From the 1970s onwards, Kluwer acquired several other publishing companies. In 1972, the ICU group merged with Wolters-Noordhoff and H.D. Tjeenk Willink, a legal publisher for education. To establish a recognizable name in the market, the name was changed to the Wolters Samsom Group in 1983.
As Elsevier attempted to acquire Kluwer in 1987, Kluwer accelerated the ongoing merger negotiations with Wolters Samsom. That same year, the merger became a reality, and Wolters Kluwer was formed.
Before you buy Wolters Kluwer shares, you probably want to know if it is a wise decision. The company is still engaged in various expansions. For example, in 2017, Wolters Kluwer acquired the Italian company Tagetik and the Belgian company Adsolut. On the other hand, the companies Provation Medical and Clearlake Capital Group were divested. By constantly adapting and evolving, Wolters Kluwer can align with the latest global trends.
Nowadays, Wolters Kluwer generates the majority of its revenue in America, followed by Europe. Asia and the rest of the world contribute only a small percentage of the profits. Therefore, when considering buying Wolters Kluwer shares, it is essential to investigate how the company performs in America and Europe.
If you consider investing in Wolters Kluwer shares, it is wise to thoroughly research the company's underlying financial results and future vision. Compare the performance of Wolters Kluwer with that of its competitors. Only if you have confidence that the company will continue to perform well in the future, it is advisable to buy Wolters Kluwer shares.
Wolters Kluwer can be an interesting investment; information is power, and the company is an expert in this field. Additionally, Wolters Kluwer benefits from recurring revenue, which provides more stability for investors.
Ultimately, whether Wolters Kluwer stocks are the best choice for you can only be determined by yourself. Determine the best strategy for yourself and assess whether Wolters Kluwer's risk profile aligns with your own.
Author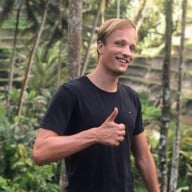 About
When I was 16, I secretly bought my first stock. Since that 'proud moment' I have been managing trading.info for over 10 years. It is my goal to educate people about financial freedom. After my studies business administration and psychology, I decided to put all my time in developing this website. Since I love to travel, I work from all over the world. Click <a href="/about-us/">here</a> to read more about trading.info! Don't hesitate to leave a comment under this article.