How to buy ABN AMRO shares (2023) – invest in ABN AMRO stocks
Do you consider buying ABN AMRO shares ()? Then it is important to analyze the economic situation thoroughly. In this article, you can learn how to invest in ABN AMRO stocks and also discover the development the stock has gone through. Lastly, you can check the current price of ABN AMRO shares on this page.
If you want to buy ABN AMRO shares, it is essential to first make a proper analysis of market conditions. Do you think the economy will perform well in the coming period? Then it might be wise to buy ABN AMRO shares. In the overview below, you can see with which brokers you can buy & sell ABN AMRO stocks:
| Brokers | Benefits | Register |
| --- | --- | --- |
| | Buy ABN AMRO without commissions. Your capital is at risk. Other fees may apply. | |
| | Speculate with CFD's on increasing & decreasing prices of ABN AMRO! 82% of retail CFD accounts lose money. | |
| | Benefit from low fees, an innovative platform & high security! | |
| | Speculate on price increases and decreases of ABN AMRO with a free demo! | |
What is the current stock price of ABN AMRO?
Are you curious about the current price of ABN AMRO shares? In the graph below, you can see how the stock price has developed. You can also use the buttons to open a new position directly.
Strong position in the Dutch market: ABN AMRO is one of the largest banks in the Netherlands, and generates a stable source of income in this market.
Diversification: ABN AMRO offers a wide range of financial services, including commercial banking, asset management, and investment banking. This diversification reduces the risk of investing in ABN AMRO stocks.
Focus on sustainability: ABN AMRO emphasizes promoting sustainable financing, which can make the company more attractive to investors who value sustainability.
What are the risks of investing in ABN AMRO stocks?
Dependency on the Dutch economy: ABN AMRO is heavily reliant on the Dutch economy, which means economic problems in the country can put pressure on the stock price.
Regulation: Banking regulations in Europe become stricter, which forces ABN AMRO to spend more on compliance to avoid fines.
Legal issues: ABN AMRO has faced issues related to money laundering and compliance errors in the past, which can affect the bank's reputation.
Banking crisis: When confidence in banks diminishes, the stock price of ABN AMRO can also come under pressure.
What are ABN AMRO's main competitors?
You can choose to buy ABN AMRO shares directly through your bank. However, this is unnecessarily expensive as banks typically charge high transaction fees compared to brokers. Therefore, it is wise to first open an account with a reliable stockbroker.
Opening an account usually takes little time: after entering an email and password, you can start investing. Before you can deposit real money into your investment account, you will need to go through the verification steps. This allows the broker to confirm your identity and ensure that the investment account is not being used for illegal purposes.
Once you have deposited funds into your bank account, you can select ABN AMRO shares within the trading platform. Enter the amount you want to invest and click "buy" to open an investment immediately. The ABN AMRO stocks will be purchased within a few minutes, and you can track the results within your investment account.
About ABN AMRO
ABN AMRO is one of the largest banks in the Netherlands. The name ABN AMRO was established in 1991; before that, ABN and AMRO were two separate banks known as the "Amsterdamsche Bank" and the "Rotterdamsche Bank". During the 2008 financial crisis, ABN AMRO had to be nationalized as it was on the verge of collapse.
Rescue of ABN AMRO
The government eventually bought the bank for nearly 17 billion euros when it encountered difficulties. If the government hadn't intervened, the bank would likely have collapsed, which would have had disastrous consequences for the Dutch economy. In addition to the acquisition cost, the government also injected billions of euros in capital injections to keep the bank afloat.
Today, the bank is once again standing on its own, and you can buy ABN AMRO shares.
ABN AMRO's Initial Public Offering (IPO)
ABN AMRO was brought back to the stock market with an opening price of €17.75. After the listing, the share price immediately rose by several percentage points.
Initially, approximately 20 percent of the bank was brought to the stock market. At a later stage, the government will also sell the remaining shares; the proceeds for the government from ABN AMRO shares depend on the further price development.
The Formation of ABN AMRO
ABN AMRO was formed in September 1991 through a merger between the two largest general banks in the Netherlands. It was a merger between the "Algemene Bank Nederland" (ABN) and the "Amsterdam Rotterdam Bank" (Amro). The banks decided to merge to achieve economies of scale and internationalization.

Before buying ABN AMRO shares, you should consider whether it is wise to invest in the bank at this time. Banks typically perform well in favourable economic times. When things go poorly, you often see bank stock prices plummet first. The risk of bankruptcy also increases significantly during uncertain times.
When considering an investment in ABN AMRO stocks, it is wise to look at the bigger economic picture. Buying ABN AMRO shares has some potential benefits:
You are entitled to attend the general shareholders' meeting
You can make a profit by selling the shares at a higher price
It is possible to earn extra money with dividends from your shares.
However, remember that investing involves risks. ABN AMRO is a prime example of a stock that demonstrates the possibility of losing your entire investment. Therefore, ensure sufficient diversification by investing in other sectors and countries.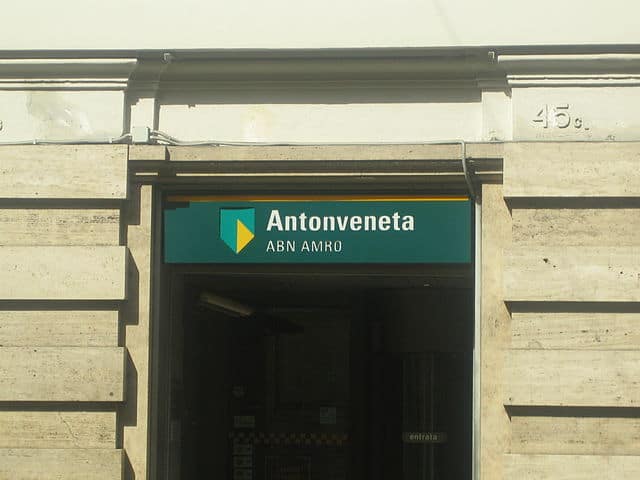 Should You Buy ABN AMRO stocks?
Whether it is wise to buy ABN AMRO shares is not always clear; opinions vary. The appeal of the stock lies in the reorganization and the generous dividend policy. The bank promises significant dividend payments, which allows owners of ABN AMRO shares to build a stable income.
The stock price is also relatively stable due to the government's future sell-off. A significant decline is therefore unlikely in the short term. However, the same applies to significant increases.
It is also important to remember that 56% of ABN AMRO shares are owned by the Dutch government. The government's interests are often not purely commercial, and its decisions can limit the company's profitability.
Lastly, the regional aspect is also a risk: if the Dutch economy performs poorly, the ABN AMRO stock will also decline in value.
A positive aspect of ABN AMRO shares is its strong business and private banking divisions. Even in a low-interest-rate environment, the bank can achieve profitable results in these areas.
Author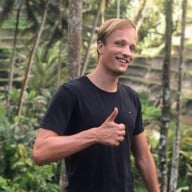 About
When I was 16, I secretly bought my first stock. Since that 'proud moment' I have been managing trading.info for over 10 years. It is my goal to educate people about financial freedom. After my studies business administration and psychology, I decided to put all my time in developing this website. Since I love to travel, I work from all over the world. Click <a href="/about-us/">here</a> to read more about trading.info! Don't hesitate to leave a comment under this article.