How to buy Adecco Group shares?
Adecco is one of the largest employment agencies in the world. Companies are increasingly using flexible workers: a company like Adecco can respond well to this. An investment in Adecco can therefore work out well. In this article you can read how to buy Adecco Group shares, and you can consult the current stock price of the Adecco Group here.
Do you want to buy Adecco Group shares? You can directly trade in Adecco Group stocks with one of these reliable brokers:

| Brokers | Benefits | Register |
| --- | --- | --- |
How to actively invest in Adecco?
It can be interesting to actively trade in the stock price of Adecco shares. Employment agencies are very cyclical: when the economy is doing well, the demand for staff often increases. In bad times, a company like Adecco Group will do quite poorly. For an active speculator, this does not matter: with a short position, you can also benefit from the crashes of the shares.
A good party where you can actively trade in Adecco shares is Plus500. This is done through CFDs, derivatives that you use on price differences of the underlying share. It is advisable to try the possibilities first with a free demo. That way you can test the possibilities without risk. Use the button below to open an account right away:
What is Adecco's current stock price?
In the graph below you can see how the CFD share Adecco is developing over time. Use the buttons to open a position on the stock.
Adecco, the company
The international Adecco Group was formed in 1996: in a merger of the Swiss company Adia and French company Ecco. Currently, Adecco is one of the largest providers of Human Resource Services in the world. The company is market leader in Switzerland, France and Italy, among others. The head office of this company is located in Switzerland. The Adecco Group is listed on the Swiss Stock Exchange.
Adecco's size
The company operates in 60 countries and has a total of 5,500 branches. There are more than 32,000 employees who together ensure that 100,000 clients and 700,000 temporary workers manage to find each other every day. The expansion of the company in China will increase the number of people they employ every day to 3.5 million.
The Adecco Group operates in France, The United Kingdom., reland, Austria, Japan, Australia, and New Zealand. When investing in Adecco, it is wise to explore how the economy is doing in these regions. When the economy performs well, the results of the company improve.
Services offered by Adecco
The Adecco Group offers its customers many services. Services offered include finding temporary staff, career development, tenure, talent development, consulting, and outsourcing.
Increased sales in the IT market thanks to special tool
Adecco ended the 2017 financial year with growth figures. Particularly the IT market is becoming increasingly important. For this market, Adecco introduced an HR analytics tool in 2017.
In 2017, the company developed a new digital recruitment platform. The Platform Vettery focuses mainly on promising employees in IT, sales, and finance. Suitable candidates are put in touch with potential employers by applying machine learning.
Better advice thanks to data analysis software
Adecco has likewise recently started using software for data analysis. This software, Adecco Analytics, contains the company's own data. The data is then combined with labour market data from various external sources. This makes it possible to advise employers better as it makes tailor-made advice possible.
In 2017, Adecco also used the existing digital platforms Adia (online staffing) and Yoss (for freelancers).
Author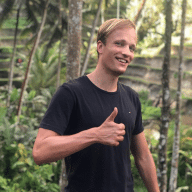 About
When I was 16, I secretly bought my first stock. Since that 'proud moment' I have been managing trading.info for over 10 years. It is my goal to educate people about financial freedom. After my studies business administration and psychology, I decided to put all my time in developing this website. Since I love to travel, I work from all over the world. Click here to read more about trading.info! Don't hesitate to leave a comment under this article.