How to buy Adecco shares (2023)? – invest in Adecco
Adecco is one of the world's largest staffing agencies. Companies are increasingly relying on a flexible workforce, and Adecco is well-positioned to cater to this demand. Investing in Adecco stocks can be a beneficial decision. In this article, you will learn how to buy Adecco Group shares and you can also find the current stock price of the Adecco Group.
Before purchasing Adecco shares, it's important to thoroughly analyse the company's financial performance. Examine how the company fares compared to key competitors. If you're still convinced that investing in Adecco Group shares is a wise choice, you can directly buy Adecco shares through a reliable broker:
| Brokers | Benefits | Register |
| --- | --- | --- |
| | Buy Adecco Group without commissions. Your capital is at risk. Other fees may apply. | |
| | Speculate with CFD's on increasing & decreasing prices of Adecco Group! 82% of retail CFD accounts lose money. | |
| | Benefit from low fees, an innovative platform & high security! | |
| | Speculate on price increases and decreases of Adecco Group with a free demo! | |
What is the Current stock Price of Adecco?
Are you curious about the current price of Adecco shares? The graph below provides an instant view of how Adecco shares are performing. Moreover, you can use the buy and sell buttons to start trading Adecco shares immediately.
Adecco Company Information
Below are the key company details of Adecco.
Adecco Stock Prices over the Last 5 Days
In the table below, you can find the stock prices of Adecco from the past 5 days:
Global Presence: Adecco operates in over 60 countries and has established a strong market position worldwide.
Diversification: the company serves clients in various sectors such as finance, technology, healthcare, and manufacturing. By catering to different sectors, Adecco reduces sector-specific risks.
Flexibility: Adecco quickly adapts to changes in the job market, which enables the company to maintain its strong position.
Expertise: Adecco possesses a high level of expertise in talent management and workforce solutions. By offering comprehensive solutions to clients, it gains an advantage over competitors.
What Are the Risks of Investing in Adecco stocks?
Economic Sensitivity: Adecco's performance is highly dependent on the economic situation and dynamics of the job market. When the economy is weak, companies tend to hire less people.
Competition: Adecco constantly competes with large international companies as well as smaller local players.
Regulation: It is challenging for Adecco to comply with all labour laws and data protection regulations. Failure to do so can result in significant fines.
Client Dependency: Adecco's success heavily relies on its client relationships. If a client reduces its business with Adecco, the profitability can be affected.
Who Are Adecco's Biggest Competitors?
ManpowerGroup
Kelly Services
Robert Half International
Register with a broker: First, you need to create an account with a reliable stockbroker. Click here to compare different broker accounts.
Account activation & deposit: Activate your investment account by verifying your identity and then deposit sufficient funds to buy Adecco shares.
Determine your strategy: Take the time to establish an investment strategy for your Adecco shares.
Buy Adecco shares: Enter the amount you want to invest in Adecco stocks and click on the buy button to open a position immediately.
About Adecco Group
The international Adecco Group was formed in 1996 through the merger of the Swiss company Adia and the French company Ecco. Currently, Adecco is one of the largest providers of Human Resource Services in the world. The company holds a market-leading position in countries such as Switzerland, France, and Italy. The company's headquarters are located in Switzerland, where it is also listed on the stock exchange.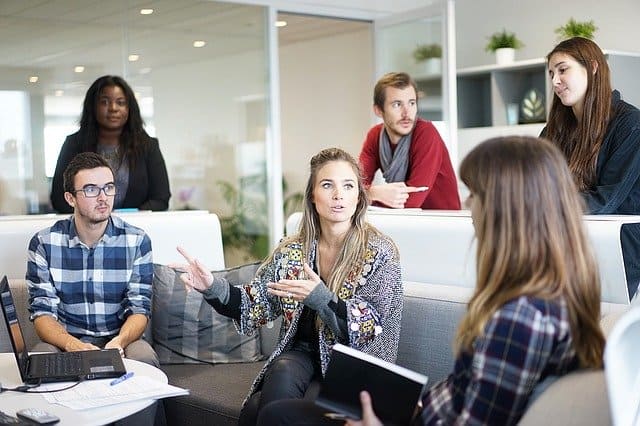 Increased IT market revenue through a special tool
In 2017, the company developed a new digital recruitment platform called Vettery. This platform primarily targets promising professionals in IT, sales, and finance. Suitable candidates are connected with potential employers through the application of machine learning.
Improved advising through data analytics software
Adecco has recently started utilizing data analytics software. This software, called Adecco Analytics, incorporates the company's own data and combines it with labour market data from various external sources. This makes it possible to provide employers with better advice and facilitates personalized recommendations.
In 2017, Adecco also utilized the existing digital platforms Adia (online staffing) and Yoss (for freelancers).
Investing in Adecco stocks can be interesting, but it is highly dependent on the economic situation. The demand for personnel tends to increase when economic prospects are favourable. If significant clients of Adecco disengage, it can directly impact the company's results. It is also advisable to compare Adecco with its competitors to determine if investing in Adecco shares aligns with your goals.
Ultimately, whether it is wise to invest in Adecco stocks heavily depends on your personal situation. Therefore, determine your investment objectives before purchasing Adecco shares.
Author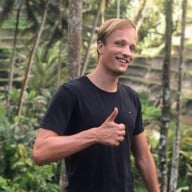 About
When I was 16, I secretly bought my first stock. Since that 'proud moment' I have been managing trading.info for over 10 years. It is my goal to educate people about financial freedom. After my studies business administration and psychology, I decided to put all my time in developing this website. Since I love to travel, I work from all over the world. Click <a href="/about-us/">here</a> to read more about trading.info! Don't hesitate to leave a comment under this article.