How to buy Randstad shares (2023) – invest in Randstad
Randstad Holding NV is a Dutch multinational that focuses on temporary staffing and HR services. The company employs over 500,000 people on a daily basis. Do you consider investing in Randstad shares? On this page, you will find everything you need to know before buying Randstad shares and you can also examine the current stock price of Randstad.
Do you believe that the economy will continue to grow? Do you think that the demand for labour will continue to increase? Then it may be wise to buy Randstad shares. Below, you can see which reliable brokers you can use to buy Randstad shares:
| Brokers | Benefits | Register |
| --- | --- | --- |
| | Buy Randstad without commissions. Your capital is at risk. Other fees may apply. | |
| | Speculate with CFD's on increasing & decreasing prices of Randstad! 82% of retail CFD accounts lose money. | |
| | Benefit from low fees, an innovative platform & high security! | |
| | Speculate on price increases and decreases of Randstad with a free demo! | |
What is the current stock price of Randstad?
Are you curious about the latest price developments of Randstad shares? In the chart below, you can see the Randstad stock price. You can also place buy or sell orders directly by using the buttons.
Company information of Randstad
Below, you can find the key company information of Randstad.
Stock prices of Randstad over the last 5 days
In the table below, you can see the stock prices of Randstad for the past 5 days:
What makes an investment in Randstad stocks interesting?
Global leader: Randstad is one of the largest recruitment companies and attracts a wide range of clients.
Service portfolio: Randstad offers a wide range of services, including temporary work and HR solutions.
Digital transformation: Randstad has made significant investments in digital platforms, artificial intelligence, and automation. This allows the company to operate more efficiently, which means they can achieve more with less resources.
Strong performance: Randstad is known for its positive cash flow and consistent results.
What are the risks of investing in Randstad stocks?
Economic sensitivity: Randstad's performance is heavily dependent on the latest trends in the economy. When the economy does not perform well, the demand for staff often decreases. Additionally, new regulations regarding flexible personnel can put pressure on results.
Intense competition: Randstad constantly needs to differentiate itself in terms of service quality, technology, and relationships with various clients.
Compliance: Randstad operates in different countries and therefore needs to constantly monitor the latest labour laws and regulations. Failure to comply with local rules and laws can lead to reputational damage and fines for Randstad.
Talent acquisition: When the job market is tight, it can be challenging to attract and retain the right talent.
You can invest in Randstad shares through an online broker. Brokers allow you to buy and sell shares of popular companies. Click here to directly compare the most reliable stockbrokers.
Opening an account takes just a few minutes, after which you can make your first investment immediately. However, it is important to go through the verification steps; this way, the broker verifies your identity and ensures that the account is not being used for money laundering.
Then, select the Randstad stock within the trading platform and enter the amount you want to invest. You can choose between two types of orders:
Market order: Buy Randstad shares immediately at the current price.
Limit order: Buy Randstad shares at a minimum price.
After pressing the buy button, the shares will be purchased for you on the stock exchange. It may take a few seconds to minutes for the order to be executed.
Who are Randstad's competitors?
ManpowerGroup
Allegis Group
Kelly Services
Robert Half International
About Randstad
Randstad was founded in the Netherlands in 1960 by Frits Goldschmeding and is currently active in approximately 40 countries. Randstad has over 4,500 branches and nearly 1,200 in-house locations worldwide.
An in-house location is where Randstad works for a specific client at one location, often within the same premises as the client. Randstad is the second-largest HR service provider in the world, just behind Adecco from Switzerland.

What type of investment is Randstad?
Randstad is a perfect example of a strong cyclical stock. Cyclical stocks are stocks that strongly correlate with the economic situation. When the job market performs well, it generally benefits Randstad. This is not surprising considering that they generate most of their profits from staffing services. In times of economic growth, the demand for personnel naturally increases.
The investment strategy for Randstad shares is to buy them when you believe the economy is going to improve. For example, if there was panic due to a recession, but you think things are getting better, it could be a good time to buy Randstad shares. Conversely, you should be cautious when the outlook seems negative. This could be a good time to sell Randstad shares.
Competitors
It's always wise to keep an eye on the competitors. The biggest competitor is the Swiss company Adecco, which is the largest staffing company in the world. However, Randstad performs well in second place. Before buying shares, it's smart to compare Randstad's performance with that of its competitors. If the competition outperforms Randstad, it might be better to invest in those companies.
More than just temporary workers
Randstad's services go beyond providing temporary labour, since the company offers various HR services. Let's have a brief look at the main services that Randstad provides to its clients.
Staffing
Randstad has temporary employees, which is ideal for companies that are unsure about their future staffing needs. In this situation, Randstad remains the employer and is responsible for administration and sick leave risks.
Secondment
Secondment is a form of temporary employment, but with some important differences. In secondment, there is more certainty for both the employer and the employee because the contract duration is agreed upon in advance. The number of hours worked is then paid at a fixed rate.
Recruitment and selection
It is also possible to hire Randstad for recruitment and selection services. They take care of the entire selection process and find personnel who are a good fit for your company. Naturally, Randstad receives a fee for this service.
Payroll
This is a service for employers who prefer not to bear too much responsibility for their employees. When you find a suitable employee, you can outsource the administration and risks to Randstad.
HR options
Companies can also engage Randstad for various HR solutions. This includes coaching programs, strategic guidance in personnel placement, and assistance in establishing a corporate social responsibility policy.
All in all, Randstad is a company that can handle many aspects of personnel management on behalf of other businesses. This makes Randstad a potentially interesting investment!
Acquisition of Temp-Team
Former competitor Tempo-Team struggled to recover from the recession after 1980, leading to its acquisition by Randstad in 1982 for only 125,000 euros. As part of the deal, there was an obligation to repay a large debt. From that moment, Randstad also operated under this second brand name.
Randstad Holding NV is listed as RAND on the AEX of Euronext. The headquarters of Randstad are located in Diemen. The original founder, Frits Goldschmeding, remains the largest shareholder.
History
In 1960, Frits Goldschmeding and Ger Daleboudt founded Randstad from a student room. Goldschmeding had just written a thesis on temporary labour, a phenomenon that was still relatively uncommon in the Netherlands in 1960. In his thesis, Goldschmeding addressed the fact that companies could easily rent additional machinery and buildings during peak periods, but they lacked the ability to hire temporary workers.
As a result, companies either had too many employees during slower times or too few employees during busy periods. In a flexible labour market, companies could better adjust to the economy, and employees could easily change jobs, gaining experience more rapidly.
From thesis to company
Inspired by his thesis, Goldschmeding quickly developed a plan to start his staffing agency from his attic room in his student residence in Amsterdam. Initially, it was called Uitzendbureau Amstelveen. As the economy improved in the 1960s, the staffing agency steadily grew. After graduating in 1963, they moved into their first office and changed the name to Randstad Uitzendbureau.
Is it wise to invest in Randstad stocks?
Before deciding whether it's smart to buy Randstad shares, it's advisable to analyse the economic situation. Since Randstad is highly cyclical, you can often predict its future performance based on general economic trends.
Randstad primarily established a strong position in Europe but is also looking to expand in Asia, Australia, and Latin America. These markets offer significant growth opportunities for the company. If Randstad succeeds in enhancing its presence in these markets, it will benefit their profitability.
The company also aims to grow through various acquisitions. For example, in 2016, they acquired the American company Monster.com for $429 million. Such acquisitions can contribute to Randstad's further growth and may be a good reason to invest in its shares. However, always research whether competitors catch up to Randstad.
As one of the largest recruitment companies, investing in Randstad stocks can be interesting. The company operates in different regions and offers various services, which allows it to offset poor performance in one sector with good results in another.
However, in a tight labour market, it can become challenging for Randstad to attract and retain talent. If Randstad loses its reputation, it can quickly lose clients. Therefore, keep an eye on the labour market when considering an investment in Randstad shares.
Author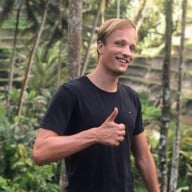 About
When I was 16, I secretly bought my first stock. Since that 'proud moment' I have been managing trading.info for over 10 years. It is my goal to educate people about financial freedom. After my studies business administration and psychology, I decided to put all my time in developing this website. Since I love to travel, I work from all over the world. Click <a href="/about-us/">here</a> to read more about trading.info! Don't hesitate to leave a comment under this article.