How to buy AMG shares (2023)? Invest in AMG
Do you want to invest in AMG or Advanced Metallurgical Group N.V. shares? Then you've come to the right page! On this page can read about where and how to invest in AMG stocks! You will also find the latest price information of AMG on this page.
Do you want to invest in AMG shares? Below you will find an overview of brokers where you can buy shares of the company AMG:
| Brokers | Benefits | Register |
| --- | --- | --- |
| | Buy AMG without commissions. Your capital is at risk. Other fees may apply. | |
| | Speculate with CFD's on increasing & decreasing prices of AMG! 82% of retail CFD accounts lose money. | |
| | Benefit from low fees, an innovative platform & high security! | |
| | Speculate on price increases and decreases of AMG with a free demo! | |
Current stock price of AMG
Are you curious about the current price of the AMG stock? Then have a look at the stock price of AMG below. If you want to place an order directly, use one of the buttons!
Company details of AMG
Below you can find the key company details of AMG.
AMG stock prices over the last 5 days
In the table below, you can see the stock prices of AMG for the last 5 days:
What makes an investment in AMG interesting?
Leading position: AMG is a global leader in the production of critical materials, serving various industries such as aerospace, automotive, energy, and infrastructure.
Diverse products: AMG offers diverse products and customizes them according to the specific requirements of each customer. This makes AMG an attractive company for many clients.
Technological innovation: The company invests in advanced manufacturing processes, which enables the production of high-quality products.
Favourable industry trends: AMG operates in an industry with promising future prospects. The demand for lightweight materials, energy efficiency, and sustainability becomes increasingly important.
What are the risks of investing in AMG stocks?
Economic situation: When the economy performs poorly, the demand for AMG's products may decrease.
Volatility: AMG's profitability depends on metal prices. Fluctuations in metal prices can affect the company's financial results, but the company can mitigate this risk through smart hedging strategies.
Competition: AMG faces intense competition, which makes it essential to constantly innovate.
Regulations: If AMG fails to meet regulatory requirements, the company may face substantial fines.
Activate your trading account by uploading a copy of your passport
Deposit sufficient funds into your investment account
Select the AMG stock and enter the amount you want to invest
Buy AMG shares and regularly evaluate your investment
How to invest in stocks?
Before you buy AMG shares, it is important to understand how to best invest in stocks. It is crucial to always justify the purchase and sale of shares adequately by conducting a stock analysis. Two examples of analyses you can perform are technical and fundamental analysis.
Technical analysis works well in the short term. You can use this type of analysis to determine the best time to buy AMG shares. Technical levels are levels at which the price often bounces up or down.
With fundamental analysis, you focus on the company's performance. For example, you look at the latest financial figures to determine if the stock is currently worth buying. You also compare the company with other parties in the market.
It is also wise to apply sufficient diversification by not exclusively investing all your money in AMG shares. Explore other sectors and regions as well. This ensures that you can build a healthy portfolio that is adequately distributed across different types of stocks.
About AMG
AMG stands for Advanced Metallurgical Group N.V. and is a listed company headquartered in Amsterdam. AMG produces metallurgical products and systems for the energy, aerospace, infrastructure, and speciality metals and chemicals markets. The company consists of multiple business segments.
In 2007, AMG was split into 2 divisions, Engineering Systems and Advanced Materials. The Engineering Systems division manufactures metal processing furnace systems, while Advanced Materials designs and produces various metal products.
Strategy and Future
AMG always needs to monitor market developments. Currently, markets for materials such as vanadium, aluminium, chromium, and titanium seem to be interesting. Additionally, the company is interested in lithium, which is increasingly used.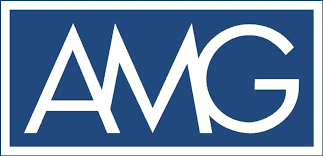 AMG as a Green Producer
Based on safe raw materials and strategies, vertical and horizontal consolidations, and investments in technologies, AMG produces products that contribute to CO2 reduction.
AMG produces metals with a very high purity and complex metal products. Furthermore, the company designs and manufactures vacuum furnaces used to produce products with very high purity. By combining their production know-how with technical expertise, AMG delivers sustainable metal technology to global energy, aerospace, infrastructure, and Specialty Metals and Engineering Systems end markets.
Strong Global Position
AMG has a presence worldwide with production facilities in Germany, England, France, the United States, the Czech Republic, Brazil, Mexico, and Sri Lanka. The company also has sales and customer service offices in Belgium, Russia, China, and Japan.
This international presence makes buying AMG shares even more interesting. When one region lags behind, you can offset the results with the performance in another region.
AMG was founded in November 2006 in the Netherlands, while the original foundation of the company for the development and production of speciality metals dates back to 1911 in Germany under the name GfE Gesellschaft für Elektrometallurgie mbH in Nuremberg.
There is no objective answer to whether you should buy AMG shares or not. By comparing the company with its competitors, you can assess its market position. Don't forget to analyse the financial performance and examine the company's plans for the future. This makes it possible to determine whether it is currently appealing to buy AMG shares.
Author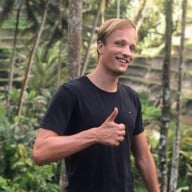 About
When I was 16, I secretly bought my first stock. Since that 'proud moment' I have been managing trading.info for over 10 years. It is my goal to educate people about financial freedom. After my studies business administration and psychology, I decided to put all my time in developing this website. Since I love to travel, I work from all over the world. Click <a href="/about-us/">here</a> to read more about trading.info! Don't hesitate to leave a comment under this article.