How to buy Aurora Cannabis shares?
Cannabis stocks are booming! And with good reason: since the legalization of weed in many areas of North America, many interesting new companies have been added. One example of a similar company is Aurora Cannabis. Are you considering an investment in the Aurora Cannabis stock? On this page, you can read how to buy Aurora Cannabis shares.
Where can you buy Aurora Cannabis stocks?
Do you want to buy Aurora Cannabis shares? You can directly trade in Aurora Cannabis stocks with one of these reliable brokers:

| Brokers | Benefits | Register |
| --- | --- | --- |
How can you actively invest in Aurora Cannabis?
Cannabis stocks are very volatile. Aurora Cannabis is no exception. The price development of this stock is a bit like the price development of the bitcoin. The best way to respond to this is by actively investing in the price of the stock. But how do you do that?
A good way to actively speculate on the share price is to trade CFDs. You can actively trade CFD Aurora Cannabis at Plus500. Plus500 allows you to trade these and other marijuana CFDs with a free demo. Use the button below to open an account
What is the current stock price of Aurora Cannabis?
Are you curious about the current price of the Aurora Cannabis share? In the graph below you can see how the CFD of Aurora Cannabis performs. You can also open a position directly with one of the buttons.
Is it wise to invest in Aurora Cannabis?
An investment in Aurora Cannabis certainly doesn't always turn out well: from a top 150 Canadian dollars, the exchange rate has dropped to just over 10 Canadian dollars. As an active trader, you can take advantage of these kinds of sharp declines by taking a short position. As an investor, you might ask yourself if it is still interesting to invest in Aurora Cannabis stocks.
The share performed poorly in 2019 and 2020 because the management unwisely spent a lot of money. In 2020, new management made the necessary improvements: some smaller production facilities will be closed to benefit from economies of scale.
From a legal point of view, Aurora Cannabis could also be better in the future: the Canadian cannabis market, for example, is becoming increasingly open. With the introduction of various new products such as cannabis drinks and vaping, the opportunities for the company are further increasing.
Still, an investment in Aurora Cannabis can turn out badly: in 6 years, the company has increased the number of shares by 11,800% to raise more capital. Also, the company has difficulty competing with the illegal market, as products on the black market are exempt from tax. Therefore, there is a lot of uncertainty about the future of Aurora Cannabis: whether it is smart to buy the shares now is just a question.
In short about Aurora Cannabis
In North America, more and more places are allowed to produce and sell cannabis. This often concerns cannabis for medicinal applications. You can benefit from this development by investing in marijuana stocks. Investing in these stocks can be attractive. An example of a company in which you can invest is Aurora Cannabis.
Aurora Cannabis is a recognized producer of medicinal cannabis. The main market for this company in Canada. In 2016, the first turnover was made. In 2018, approximately 570,000 kilos of weed were produced. During the summer of 2018, the production and use of cannabis became legal in Canada. This legalization of weed in Canada offers Aurora Cannabis undoubtedly opportunities.

Investing in weed?
Is it wise to invest in weed? Weed is becoming legal in more and more countries. That's why the prospects are rosy. It is a market with potential. According to research, the market can grow enormously. In 2030, the turnover of legal marijuana cultivation may be worth 75 billion dollars.
These are not unrealistic figures. The illegal weed market had a turnover of approximately 50 billion dollars in 2018. The turnover of legal weed in 2018 was 6.7 billion dollars. In 2030, a turnover of 75 billion dollars can be achieved when the total market grows 3% over 12 years. People will have to switch from illegal parties to legal options to achieve this growth.
A fast-growing company
Cam Battley is Chief Corporate Officer of Aurora Cannabis. What does he have to say about the company?  The company is growing faster than its competitors. In terms of size, this cannabis company is second in the world with operations in 18 countries.
Aurora Cannabis produces the weed entirely inside greenhouses. Through the glass roof, we benefit from the warmth of the sun. We can also monitor environmental factors such as humidity and temperature. The production is very efficient, so we can produce cannabis for less than a dollar per gram.
The medical marijuana market is volatile
Investing in cannabis is not without risk. Many companies that produce cannabis have grown. To meet the demand for medical cannabis products they have increased their production. However, the price that companies get for their cannabis can fluctuate. Cannabis stock prices are also volatile. Stock prices can therefore rise or fall significantly in value.
You can benefit from this by actively investing in Aurora Cannabis stocks. By paying close attention to the news you can surf the waves of hysteria and panic.
Author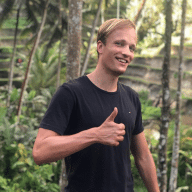 About
When I was 16, I secretly bought my first stock. Since that 'proud moment' I have been managing trading.info for over 10 years. It is my goal to educate people about financial freedom. After my studies business administration and psychology, I decided to put all my time in developing this website. Since I love to travel, I work from all over the world. Click here to read more about trading.info! Don't hesitate to leave a comment under this article.