How to buy Tilray stocks (2023)? – invest in Tilray
The Canadian-based company Tilray (TLRY) was founded in 2013. This Canadian/American company produces cannabis and pharmaceuticals. Do you want to invest in Tilray by buying Tilray stocks? In this article, you will find a comprehensive analysis of the stock, and you can also examine the latest stock price!
Where can you buy Tilray stocks?
Do you have confidence in the future of Tilray? Do you think they will conquer more markets and that the stock will somewhat recover to the 2018 level? Then it may be attractive to buy Tilray shares! In the table below, you can see which reliable brokers you can use to buy Tilray stocks:
| Brokers | Benefits | Register |
| --- | --- | --- |
| | Buy Tilray without commissions. Your capital is at risk. Other fees may apply. | |
| | Speculate with CFD's on increasing & decreasing prices of Tilray! 82% of retail CFD accounts lose money. | |
| | Benefit from low fees, an innovative platform & high security! | |
| | Speculate on price increases and decreases of Tilray with a free demo! | |
What is the current stock price of Tilray?
Are you curious about the current stock price of Tilray? Understandable! In the graph below, you can see the current price of Tilray stock. You can also use the buttons to directly open a position on the stock.
Company data of Tilray
Below you can see the key company data of Tilray.
Analysis of Tilray stocks
Before deciding whether to buy or sell Tilray stocks, it is important to analyse the stock thoroughly. In the overview below, you can see how Tilray has performed over the past period.
Stock prices of Tilray over the last 5 days
In the table below, you can see the stock prices of Tilray over the last 5 days:
What does the Tilray stock price do in 2023?
Are you curious about what analysts think Tilray will do in 2023 and the following years? We have combined the forecasts of analysts using data from Alpha Vantage. Remember that this figure is just a prediction of Tilray's price movements and this prediction does not have to come true.
What can make it interesting to buy Tilray stocks?
Growing cannabis market: The cannabis market is growing rapidly as more countries and regions legalize marijuana.
Strong brands: Tilray owns several well-known cannabis brands such as Tilray, Marley Natural, and Manitobo Harvest.
Strategic collaborations and acquisitions: Tilray has entered into collaborations with pharmaceutical companies such as Novartis to develop medical cannabis products.
Focus on R&D: Tilray invests heavily in developing new products based on science.
Regulation: The cannabis industry is complex, and changes in compliance can drive costs up.
Volatility and competition: The cannabis industry is known for intense competition, which requires Tilray to constantly fight for its market share.
Government: Tilray is dependent on local governments and regulations. Delays in obtaining necessary licences can hinder the company's business plans.
International expansion: Tilray can grow further by selling cannabis abroad, but whether this is possible depends on local governments.
What are Tilray's biggest competitors?
Cronos Group
Aphria
Hexo Corporation
How to buy Tilray stocks?
Go through the activation steps to start investing
Select the Tilray stock and determine the amount you want to invest
Enter the amount & choose between a market order and a limit order
Then click on buy to directly buy Tilray shares
Milestones in the history of Tilray
The first milestone for Tilray was the approval of the company's cannabis products by the Good Manufacturing Practices (GMP) system in 2016. Tilray was the first company authorized to produce cannabis in North America.
A second milestone for the company was its IPO: in July 2018, the company went public and was listed on the famous NASDAQ.
A third milestone was Tilray's significant breakthrough in September 2018. Tilray became the first company to receive permission to export cannabis to the United States for clinical trials.
Signing a deal with Sander Pharmaceuticals in November 2018 was also a milestone for the company. After signing the deal, Tilray could trade its cannabis products worldwide. Do you think that legalization will continue and that it will become possible to buy cannabis products in more countries? Then it can be attractive to invest in Tilray stocks.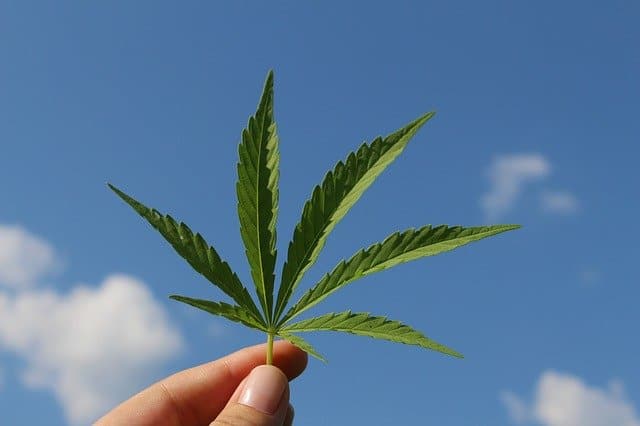 An increasing numberof states in North America have legalized cannabis for medical and recreational use. Medical use will be allowed in 38 out of 50 states in 2023. The legalization has caused the cannabis market to boom, and it has had an impact on stock prices in recent times. The ongoing legalization of cannabis gave a clear boost to the prices of North American cannabis stocks in 2018. Now that it is clear that legalization is not advancing equally everywhere, many stock prices have declined. However, the marijuana market is still enormous, and the potential is definitely there!
Do you think that further legalization will lead to an increase in stock prices? Then it can be interesting to buy Tilray stocks through a broker.
Tilray's stock performance in 2018
In 2018, Tilray ranked second on a list of the best performing cannabis stocks. The company went public in July 2018, and its stock price increased by 380% within a few months.
However, these enormous increases turned out to be unrealistic. The stock price subsequently declined significantly from an evaluation of nearly $150 in 2018 to just a few dollars in 2023. It appears that beneath the hype, Tilray's stock price was overvalued. Do you think that a favourable buying opportunity will arise in the future? Then it can be worthwhile to consider investing in Tilray stocks.
Active investors can also benefit from such massive fluctuations. By speculating on the price movements, you can speculate on both rising and falling prices.
Tilray operates in many countries
Tilray is expanding its operations further. The company can be found in Australia, New Zealand, Canada, Europe, and Latin America.
Tilray was the first company authorized to legally export cannabis from North America to Australia and New Zealand. It has become one of the major suppliers of medical cannabis in these countries.
In Canada, Tilray was one of the first companies authorized to legally produce cannabis. Today, the company is the primary supplier of medical cannabis in Canada. Thanks to Tilray, tens of thousands of patients in Canada have access to cannabis.
Tilray was the first company to legally export cannabis from North America to Europe. The Portuguese government granted the company a cultivation licence. Cannabis grown in Portugal is intended for the European market, and it is now available in pharmacies in several European countries.
In Chile, Tilray imports, produces, and distributes cannabis. The company plans to distribute its cannabis throughout Latin America.
Is it wise to invest in Tilray stocks?
An investment in Tilray shares can certainly be interesting. The cannabis market as a whole is very appealing and has the potential for strong growth in the coming years. Especially as more U.S. states allow recreational cannabis use, companies like Tilray can significantly expand their market share. The company has also established a strong position in Europe through its facility in Portugal.
At the same time, laws are constantly adjusted and developed, which creates a lot of uncertainty about the future potential of Tilray. At the same time, illegal providers still pose strong competition for the Canadian company.
Therefore, if you are considering an investment, it's important to remember that the cannabis market is still very young. There is a lot of uncertainty regarding the future of Tilray as a company. Buying shares in the company is not without risks, especially when you consider the significant price declines.
Author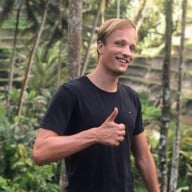 About
When I was 16, I secretly bought my first stock. Since that 'proud moment' I have been managing trading.info for over 10 years. It is my goal to educate people about financial freedom. After my studies business administration and psychology, I decided to put all my time in developing this website. Since I love to travel, I work from all over the world. Click <a href="/about-us/">here</a> to read more about trading.info! Don't hesitate to leave a comment under this article.