How to buy Canadian shares? - invest in the Canadian stock market
Canada is mainly known for its cannabis stocks, but there are also many other Canadian companies that may be attractive. In this article, I will discuss how and where to buy Canadian shares.
Where can you buy and sell Canadian shares?
When investing, it is important to keep an eye on costs. Don't waste money by buying Canadian stocks from an expensive broker.
Below you will find an overview of brokers where you can buy Canadian shares:

| Brokers | Benefits | Register |
| --- | --- | --- |
| | Buy Canadian stocks without commissions. Your capital is at risk. Other fees may apply. | |
| | Speculate on price increases and decreases of Canadian stocks with a free demo! | |
| | Benefit from low fees, an innovative platform & high security! | |
Investing in the Canadian stock market
The Toronto Stock Exchange (TSX) is Canada's largest stock exchange and the sixth-largest exchange in the world. The S&P/TSC 60 index is an index that contains the largest sixty publicly traded companies in Canada. You can invest in the Canadian stock market by buying an ETF on this index. You can read about how this works in this article.
Why can investing in Canada be interesting?
Low government deficit
Investing in Canada can have several benefits, but what are they? An important first advantage is the low government deficit. In 2018, Canada even managed to achieve a surplus of 0.8% in the first half of the year. In a broader sense, Canadian society is stable, which can also be good for businesses.
Canada is rich in natural resources
Another advantage of investing in Canada is that the country is rich in resources such as oil and precious metals. This makes the Canadian economy more robust than those of countries that have to import resources.
Relatively stable inflation
Another advantage of investing in Canada is the stable inflation. Because the government maintains a stable monetary policy, inflation averages around two percent. This brings more stability to your investments in this beautiful country. However, this stability has decreased in 2023, but this is practically true for all countries in the world.
Canada has a large economy
Canada is one of the top ten largest economies in the world. The business climate in Canada is excellent: Canada is one of the best countries to start a business. In addition, Canada's location is favourable since you can fly from Montreal to both Boston and New York in 90 minutes.
Diversification
By investing in Canada, you can add additional diversification to your portfolio. Canada is a stable economy outside the eurozone.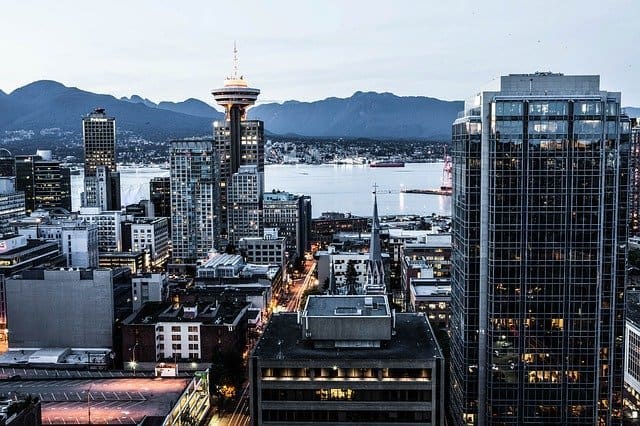 Where can you buy Canadian stocks?
Many people choose to buy large Canadian stocks on the American stock exchange. This way, you often pay lower transaction costs and your investments are listed in dollars. You can also decide to invest in Canadian stocks on the Canadian stock exchange. However, be sure to pay attention to transaction fees and the development of the Canadian dollar's exchange rate.
Monitor the exchange rates
When you buy Canadian stocks, it's important to keep an eye on the Canadian dollar's exchange rate. This is especially important when you buy Canadian stocks in a different currency. Your investment may decrease in value when your currency becomes pricier.
Exchange rates indirectly affect results as well: for example, they can improve or worsen the competitive position of a Canadian company.
What should you consider to be successful with your investments?
Ultimately, everyone wants to be successful with investing. You can achieve returns both through an increased stock price and through dividend payments.
Select a reliable broker
A good investment strategy succeeds or fails with a good broker. Enough people lose a lot of money because they work with a fraudulent or expensive broker. Therefore, it's essential to choose a broker that is supervised by a reliable party. This way, you can be sure that you won't encounter any fraud.
Do you want to know which brokers offer the most advantageous investment options? With the button below, you can directly compare the different options:
Deposit enough money in your account
With many brokers, you can invest in stocks for as little as 100 pounds. However, just because you can does not make it wise. Therefore, it's recommended to deposit an amount of $500 or more.
Learn how to analyse stocks
Don't follow the crowd: you won't be the first to lose a lot of money by investing blindly. If you take investment advice from someone else, it's important to verify if that person has sufficient knowledge. Always ask for the results he or she has achieved with investing recently.
It's often better to learn how to evaluate a stock yourself. There are different analyses you can use for this. Two well-known examples are:
Useful concepts you can use
Before you buy Canadian stocks, it's advisable to go through some basic concepts. When researching whether a stock is worth buying, you can at least examine these numbers.
Price-to-earnings ratio
The P/E ratio or price-earnings ratio shows how many times higher the stock price trades as the yearly earnings. Be careful when a company has a very high price-to-earnings ratio.
Return on equity
Return on equity or ROE shows how the net profit relates to the capital used to obtain the income. High profitability is positive, as the company can achieve a higher return on its capital.
Debt-to-capital ratio
This ratio shows how much debt a company has compared to its total capital. Companies that carry a heavy debt burden are at greater risk of bankruptcy when things go wrong.
Important tip
These numbers don't mean much on their own, as one Canadian company is not the same as another. Therefore, compare the numbers with companies from the same sector. This allows you to determine whether a stock is undervalued or overvalued.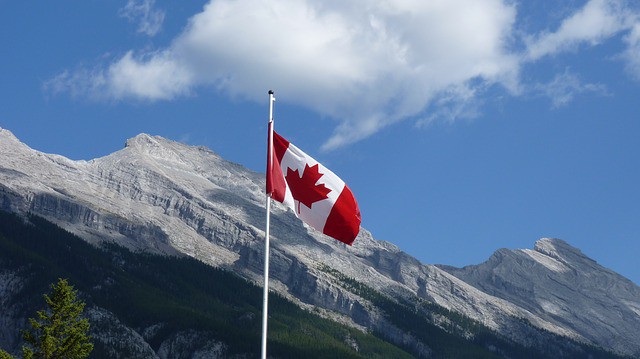 Choose an investment strategy that suits you
Not every investor has the same tolerance for risks. If you plan to buy Canadian stocks, it's wise to select shares that suit you. There is not one Canadian stock that is the best in absolute terms.
Value investing
In this form of investing, you seek companies that have been consistently stable over a long time. You specifically look for shares that trade below their intrinsic value. Sufficient research is important to achieve good results.
Investing for income
If you're looking for stability and security, you can invest for income. It's wise to buy stocks that pay a relatively high dividend.
Growth investing
You can also invest in companies that perform above average. You will find these types of companies mainly among small-cap companies and in innovative industries. This type of investment can be very rewarding, but is also riskier.
Tip 3: Diversify risks times
Invest in different sectors within Canada.
Invest not only in Canadian stocks, but also in stocks from other countries.
Enter staggered to prevent investing all your money at the top.
Placing a stock order
If you want to buy a Canadian stock, you will have to place a stock order. The so-called bid and ask prices are important. The bid price is the price someone is willing to pay for the stock, and the ask price is the price at which you can buy the stock. There is always some space between these values, which we call the spread.
With a market order, you can buy a Canadian stock directly at the most favourable price available at that time. You can confidently use this option in case of high liquidity. However, if there are few people trading the stock, it is better to use a limit order.
With a limit order, you set a price at which you buy a Canadian share. This ensures that you do not pay more for the stock. However, there is a risk that the position will never be opened.
Marijuana investments
Many people invest in Canada because they have a lot of confidence in the marijuana businesses. This can indeed work out well, as some of these shares have achieved enormous returns in the past. However, it is also important to remember that there is often hype involved. Therefore, be careful with marijuana investments.