How to buy Bayer shares (2023)? – invest in Bayer stocks
Bayer is a promising pharmaceutical company that may be worth investing in. Do you want to invest in Bayer yourself by buying stocks? You can! In this article, we discuss where to buy Bayer stocks and you can find the latest stock price.
How to buy Bayer stocks?
It may be interesting to buy Bayer stocks for the long term. If you want to buy Bayer stocks, it is important to research whether the company has a good plan for the future. If this is the case, you can buy the shares from a reliable broker, check the options below:
| Brokers | Benefits | Register |
| --- | --- | --- |
| | Buy Bayer without commissions. Your capital is at risk. Other fees may apply. | |
| | Speculate with CFD's on increasing & decreasing prices of Bayer! 82% of retail CFD accounts lose money. | |
| | Benefit from low fees, an innovative platform & high security! | |
| | Speculate on price increases and decreases of Bayer with a free demo! | |
What is the current stock price of Bayer?
Are you curious about how the stock price of Bayer has developed? In the chart below, you can see at what price you can buy and sell Bayer shares by using the buttons:
Company information of Bayer
Below, you can see the most critical company information of Bayer.
Bayer Stock prices of the last 5 days
In the table below, you can see the stock prices of Bayer of the last 5 days:
Why can it be smart to buy Bayer stocks?
Strong position: Bayer is one of the largest pharmaceutical companies in the world and has numerous drugs in its possession.
Diversification: Bayer is active in various segments, so poor results in one sector can be offset by good results in another sector.
Innovation: Bayer is superb at editing DNA, which can contribute to the growth of Bayer.
Sustainability: Bayer is increasingly paying attention to the impact it has on the environment, which will become an increasingly influential factor.
Legal risks: Bayer has had many legal problems, including with the acquisition of Monsanto and the safety of Roundup. These issues can cause numerous financial issues for the company.
Dependency: the company's profitability is strongly dependent on the blood thinner Xarelto. Difficulties with the sale of this product can put profitability under pressure.
Intense competition: other companies compete in the same business groups as Bayer, which can put pressure on results.
What are the biggest competitors of Bayer?
Novartis
Roche
Merck & Co
Sanofi
How to invest in Bayer stocks?
Step 1: Select a reliable broker and open an account. You need a relatively cheap and reliable broker to buy and sell Bayer stocks.
Step 2: Do sufficient research on the stock and determine if the risks for investing in Bayer are not too high.
Step 3: Determine the amount you want to invest in Bayer shares. It is recommended not to invest your entire savings in Bayer stocks.
Step 4: Place a market order if you would like to buy the stocks immediately, or a limit order if you would like to buy them at a specific price.
Step 5: Monitor the results and see if the Bayer stocks still fit perfectly within your strategy.
Bayer analysis: Is it wise to invest in Bayer stocks?
Bayer has been one of the most well-known and largest producers of medicines in the world for years. This makes people who plan to invest in the pharmaceuticals and/or healthcare market quickly turn to Bayer.
The launch of aspirin on the market and the almost unprecedented popularity that came with it has also created a fairly solid foundation for the company.
When considering an investment in Bayer stocks, it is wise to investigate what kind of medicines the company currently researches. The launch of a new, promising drug can give the stock price a significant boost.
Scandals
Bayer has been involved in various scandals in the past, including the distribution of an HIV-infected drug. Such scandals can put significant pressure on the stock price. As an active trader, you can take advantage of such developments by opening a short position.
International position
A strong point of Bayer is its international distribution system. The company is present in 78 countries with 300 different companies. With 150 years of experience, Bayer knows how to approach these distribution networks well, which allows the company to quickly sell its products internationally.
Crop Science
Let's not forget to keep a close eye on the crop science industry: while most investors tend to associate Bayer primarily with the pharmaceutical industry, the company also generates a significant amount of revenue from its crop science division. An increase in demand for such products can have a positive impact on Bayer's financial results.
Global Economy
The global economy also plays a significant role in the movement of Bayer's stock price. Stay updated on international developments and assess whether global prosperity is still on the rise. It's also wise to monitor how medication regulations are evolving worldwide; stricter rules may put pressure on the stock price.
Competition
Keep a close eye on competition: if Bayer manages to outcompete its rivals with better drugs, this can be a good reason to buy its stocks.
Issues with Monsanto
A risk for Bayer's stock is the large damage claim associated with Monsanto. Bayer acquired Monsanto, but it turned out that the company had serious issues. The Roundup pesticide was the culprit. The toxic substances were even found in Ben & Jerry's ice cream; all of this is, of course, not good for Monsanto's reputation, which is why the company wants to drop the name.
People who came into contact with the product got cancer. One example of a concluded case is that of Dewayne Johnson, who received $78.5 million in damages. The company offers customers a sum of around $500,000, which is much lower; it is likely that more people will sue Bayer.
The problems are far from over: there are still over 100,000 lawsuits pending, and the claims could add up significantly. When investing in Bayer stocks, you must take into account that all these compensation payments can put pressure on the financial results of Bayer stocks.
This is a massive risk for an investment in Bayer shares: the company only has a few billion dollars in cash and cannot pay out all damage claims at a rate of $78 million.
The company's three main divisions
Pharmaceuticals
Firstly, there is the division of pharmaceuticals with health as its specific field. At the time of writing, this is Bayer's most important division, responsible for around 40 percent of the company's revenue.
Healthcare
The second division of Bayer concerns healthcare. This division covers more generic medicines – drugs that are not protected by certain patents.
Crop science
The third division of the company is related to crop science. Bayer is active in biotechnology and crop protection. In mid-2018, Bayer decided to acquire Monsanto. On average, the crop science division is the second most important division for Bayer, with a share that fluctuates around 35 percent.
When investing in Bayer stocks, it is advisable to carefully research the various divisions. This allows you to determine whether it is interesting to buy Bayer shares.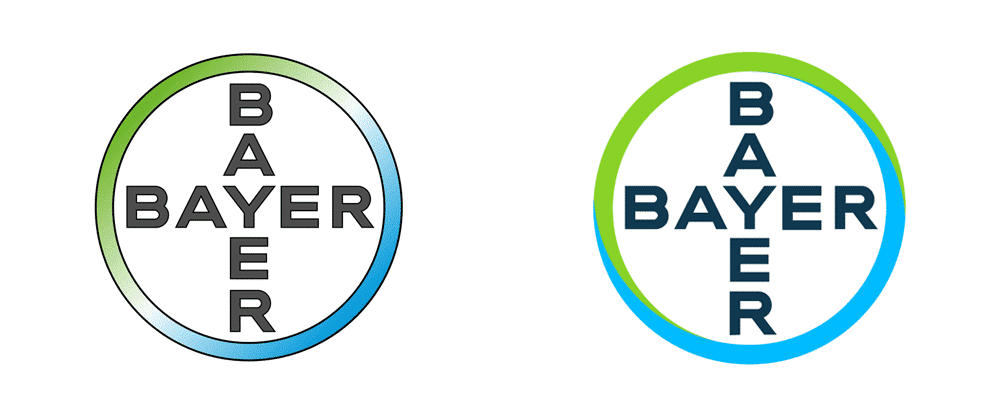 The history of Bayer
Bayer was founded on August 1, 1863 by Friedrich Bayer and Johann Friedrich Weskott in Barmen, Germany. Although the company was founded in 1863, it wasn't until 1899 that Bayer was able to gain international recognition. Bayer became known for the production of aspirin, which is still one of the most widely used drugs today.
In 1925, Bayer merged with IG Farben. The brand name 'Bayer' disappeared as a result of this merger. This remained the case until it was decided in 1951 to revive the name. This happened after the company IG Farben had been split up by the Allies during World War II.
Until 2004, Bayer was also known for the production of industrial chemicals. This was done under a special division called 'Bayer Chemicals'. The activities of this division would later be spun off and continued in a new company called 'Lanxess'.
In 2018, Bayer announced that it was forced to carry out a large-scale restructuring. The restructuring resulted in 12,000 people losing their jobs worldwide. The measure formed a crucial part of the cost-saving strategy set up by Bayer. In total, this savings plan should result in savings of 2.6 billion euros. If the savings plan works out well, this could be a good reason to invest in Bayer shares.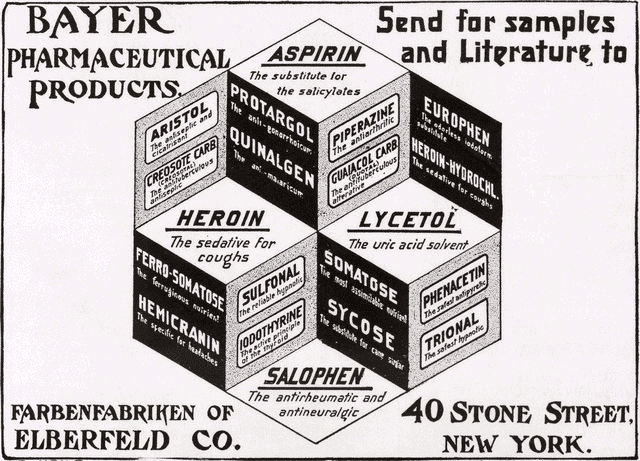 There is no objective answer to this question; Bayer shares are not equally interesting for every investor. Make a good evaluation between the weak and strong points, and take the time to determine whether the Bayer stock fits within your risk profile.
Author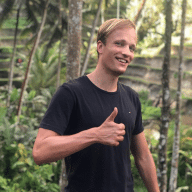 About
When I was 16, I secretly bought my first stock. Since that 'proud moment' I have been managing trading.info for over 10 years. It is my goal to educate people about financial freedom. After my studies business administration and psychology, I decided to put all my time in developing this website. Since I love to travel, I work from all over the world. Click here to read more about trading.info! Don't hesitate to leave a comment under this article.