How can you buy Bayer shares?
Bayer is a promising pharmaceutical company that could be worth investing in. Would you like to invest in the Bayer company yourself? That is possible! In this article we will discuss where you can buy Bayer stocks & you will also find the latest share price here.
Do you want to buy Bayer shares? You can directly trade in Bayer stocks with one of these reliable brokers:

| Brokers | Benefits | Register |
| --- | --- | --- |
How can you actively invest in Bayer stocks?
Are you thinking about acting actively in the Bayer share? That could be very interesting! By actively trading, you can constantly respond to the latest news. For example, it once transpired that a Bayer drug was infected with HIV. This kind of news can put considerable pressure on the price of a share. Some brokers allow you to short sell: you earn money when the share price falls. In that way, you can always respond to market conditions.
A good party to actively speculate on the CFD price development of Bayer shares is Plus500. Use the button below to open a free demo account with this party:
What is Bayer's current stock price?
Are you curious how Bayer's CFD share price has developed? The graph shows the price at which you can buy and sell Bayer CFD stocks using the buttons:
Is it wise to invest in Bayer?
Bayer has long been one of the best-known and largest producers of pharmaceuticals in the world. Not only its pharmaceuticals division, but also the other divisions of the company are well known. This ensures that people who plan to make an investment within, for example, the pharmaceuticals and/or healthcare market will soon find Bayer. Moreover, the launch of aspirin on the market and the almost unprecedented popularity that accompanied it has created a fairly solid basis for the company.
When considering an investment in Bayer, it is wise to investigate what kind of drugs the company is researching. The launch of a new, promising drug can give the share price a big boost. The drug will, of course, have to be approved so that the company can start selling it.
Uncertainty
The above will undoubtedly have aroused the interest of many potential investors. However, there is also a downside. The savings plan drawn up in 2018 has made it clear that Bayer's solid base is no longer as profitable as it used to be. The redundancies are making some potential investors nervous.
The outcome of the plan will only come in 2022 and until then, there is uncertainty about the results. Moreover, in the past, the company also came into disrepute on several occasions, including for the distribution of an HIV-infected drug. Scandals of this kind can put considerable pressure on the price of a share. As an active trader you can benefit from developments of this kind by opening a short position.
International position
Another of Bayer's strengths is the international distribution system. The company is present in 78 countries with 300 different companies. With 150 years of experience, Bayer knows how to approach these distribution networks, enabling it to sell its products quickly internationally.
Do not forget to keep a close eye on the crop industry: Bayer is mainly linked to the drugs' industry by most investors, but the company also derives quite a bit of income from its crops division. When the demand for these types of products increases, this can have a positive impact on Bayer's operating results.
The global economy also has a major role to play in the price movements of Bayer shares. Therefore, follow the international developments and see if prosperity worldwide is still rising. It is also wise to keep an eye on how the regulations surrounding medicines are developing worldwide: stricter rules can put pressure on the share price.
Also pay close attention to competition: if Bayer succeeds in outperforming its competitors with better drugs, this may be a good reason to buy the stocks.
Problems with Monsanto
A risk to Bayer's share is the large claim for damages related to the company Monsanto. Bayer bought Monsanto, but it appeared that things went wrong within this company. The pesticide Roundup proved to be the culprit. The toxic substances were even found in Ben & Jerry's ice cream: of course all this is not good for the name Monsanto which the company wants to drop.
People who came into frequent contact with the product developed cancer. An example of a completed case is that of Dewayne Johnson, who received $78.5 million for the damage suffered. The company offers customers a sum of around $500,000, which is much lower, so there is a good chance that even more people will sue them.
The problems are therefore far from over: more than 100 000 court cases are still pending, and the claims on them could increase considerably. When you invest in Bayer, you have to bear in mind that all these damages could put pressure on the result on the Bayer stocks.
This is therefore a huge risk for an investment in Bayer: the company has only a few billion dollars in cash and therefore cannot pay out all claims for damages at USD 78 million.
Step 1: select a good broker and open an account there. You need a relatively cheap & reliable broker for buying and selling shares.
Step 2: Undertake sufficient equity research and determine whether the risks for an investment in Bayer are not too high.
Step 3: Determine the amount for which you want to buy Bayer shares. It is advisable not to put your entire capital in Bayer stocks.
Step 4: place a market order when you want to buy the stocks directly or a limit order when you want to buy them at a certain price.
Step 5: keep an eye on the results and see whether the Bayer shares still fit well within your strategy.
Bayer's three main divisions
Bayer's activities relate to three specific divisions. In the first place there is the pharmaceuticals division with health as its specific area of expertise. This division also includes Bayer Schering Pharma'. This company is the result of a merger between Bayer and Schering AG. At the time of writing, this is Bayer's most important division, which is responsible for approximately 40 percent of the group's turnover.
Bayer's second division relates to healthcare. This division includes the more generic medicines. These are medicines that are not (or no longer) protected by certain patents.
The third division of the company relates to crop science. In this division Bayer is active in the areas of biotechnology and crop protection. Mid-2018 the decision was made to acquire Monsanto. On average, the crop science division is Bayer's second most important division with a share that fluctuates around 35 percent.
If you are going to invest in Bayer, it is advisable to examine the various divisions carefully. In this way you can determine whether it is interesting to buy Bayer stocks.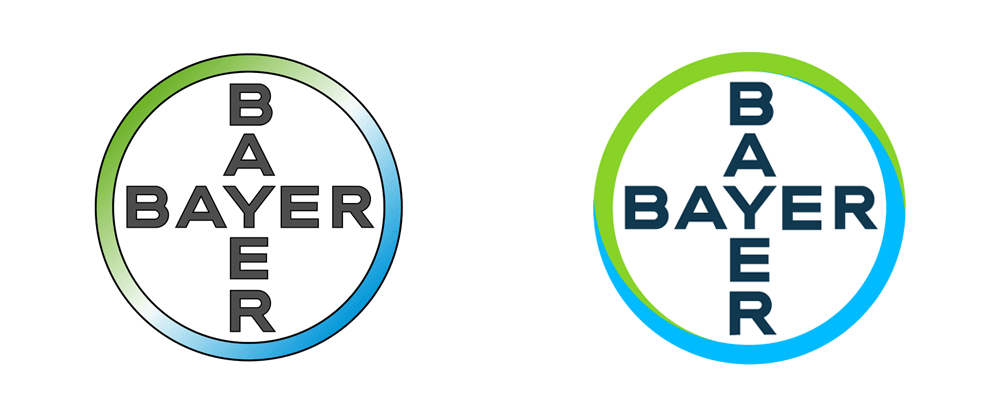 The history of Bayer
Bayer was founded on 1 August 1863. It was founded by Friedrich Bayer and Johann Friedrich Weskott in Barmen, Germany. Although the company had already been established in 1863, it was not until 1899 that it succeeded in gaining international fame. Bayer became famous with the launch of aspirin, which is still one of the most frequently used drugs to this day.
In 1925 Bayer merged with IG Farben. The brand name 'Bayer' disappeared as a result of this merger. It remained so until 1951, when it was decided to re-establish the name. This happened after the company IG Farben was split up by the Allies during the Second World War. Until 2004, Bayer was also known for the production of industrial chemicals. This took place under a division set up especially for this purpose and called 'Bayer Chemicals'. The activities of this division would later be split off and continued in a new company called 'Lanxess'.
In the year 2018 Bayer announced that it was forced to undertake a large-scale restructuring. The restructuring caused 12,000 people worldwide to lose their jobs. The measure was a crucial part of Bayer's cost-cutting strategy. In total, this savings plan should lead to savings of € 2.6 billion. If the savings turn out well, this could be a good reason to invest in Bayer stocks.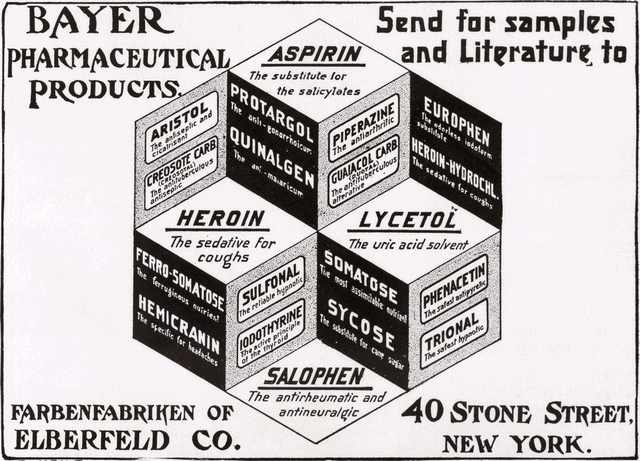 Briefly about Bayer
Bayer is an international group of companies headquartered in Leverkusen, Germany. The brand is particularly well known for the production of both pharmaceuticals and more generic drugs. Bayer is one of the world's leading producers of pharmaceuticals. It is also active in biotechnology and plant protection. Would you like to invest in the company Bayer? That is possible! Click here directly to find out where you can buy Bayer shares.
Author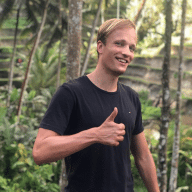 About
When I was 16, I secretly bought my first stock. Since that 'proud moment' I have been managing trading.info for over 10 years. It is my goal to educate people about financial freedom. After my studies business administration and psychology, I decided to put all my time in developing this website. Since I love to travel, I work from all over the world. Click here to read more about trading.info! Don't hesitate to leave a comment under this article.