How to buy BlackBerry shares (2023)? – Invest in BlackBerry
The Canadian technology company BlackBerry became known primarily for the smartphones it produced. Although the smartphone is no longer very popular, the company still exists. In this article, you will learn how to invest in BlackBerry shares & you can examine the latest stock price.
You can buy BlackBerry shares from a stockbroker. When you buy stocks, you often do so for the long term. It is therefore important to carefully research how the company performs and what plans they have for the future. In the case of BlackBerry, for example, you can look at the software programs the company is working on.
Do you want to buy BlackBerry shares? You can buy BlackBerry stocks with one of these reliable stockbrokers:
| Brokers | Benefits | Register |
| --- | --- | --- |
| | Buy BlackBerry without commissions. Your capital is at risk. Other fees may apply. | |
| | Speculate with CFD's on increasing & decreasing prices of BlackBerry! 82% of retail CFD accounts lose money. | |
| | Benefit from low fees, an innovative platform & high security! | |
| | Speculate on price increases and decreases of BlackBerry with a free demo! | |
What is the current stock price of BlackBerry?
Do you want to know what the current stock price of BlackBerry is? Then you have come to the right page! Below, you can see a chart with the price history of BlackBerry shares. With the buy and sell buttons, you can open a position on the share immediately.
Company data of BlackBerry
Below, you can see the most critical company data of BlackBerry.
Analysis of BlackBerry stocks
Before you decide whether to buy or sell BlackBerry shares, it is important to analyse the stock thoroughly. In the overview below, you can see how BlackBerry has developed over the past period.
Stock prices of BlackBerry over the last 5 days
In the table below, you can see the stock prices of BlackBerry from the last 5 days:
What will happen to the BlackBerry stock price in 2023?
Are you curious about what analysts think BlackBerry will do in 2023 and in the following years? Using data from Alpha Vantage, we have combined analysts' forecasts. Keep in mind that this number is just a prediction about the stock price of BlackBerry and that this prediction does not have to come true.
Well-known brand: even though the company's popularity has declined, the brand name is still well-known.
New activities: BlackBerry has moved from mobile phones to software services in the field of cybersecurity and the Internet of Things.
Strong patents: BlackBerry owns several patents related to cybersecurity, mobile phones, and other technology.
Collaborations: the company collaborates with large companies such as Amazon Web Services & Baidu.
What risks should you consider when investing in Blackberry stocks?
Declining revenues: Blackberry's revenues have declined sharply. In 2017, the company still generated billions in revenue.
Intense competition: both cybersecurity and IoT are highly competitive, which requires the company to establish a strong position.
Dependency: Blackberry relies on partnerships, and changes to these could affect the company's results.
Small market share: Blackberry's market share in the software market is limited.
Who are Blackberry's biggest competitors?
Cisco Systems
Palo Alto Networks
Fortinet
First, open an account with a reputable stockbroker
Then deposit money directly from your bank account to your brokerage account
Select the Blackberry share within the trading software
Enter the amount you want to invest
Click buy to invest in Blackberry stocks immediately
Remember to regularly evaluate your investment
About Blackberry
In 2010, Mike Lazaridis founded Canadian company Research In Motion Ltd (RIM). The smartphone "BlackBerry" produced by the company was very popular. Users sometimes called the smartphone "CrackBerry" because it was said to be as addictive as the drug crack.
However, its popularity declined, and the company stopped producing smartphones in 2016.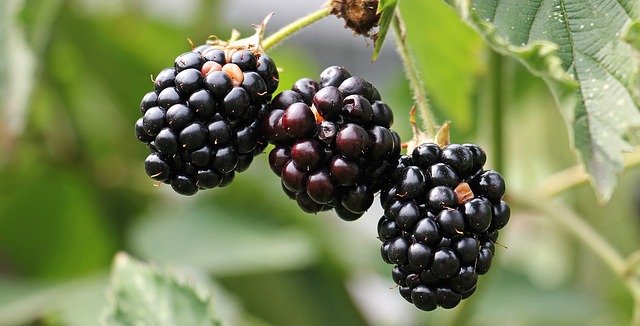 Blackberry's price history
Blackberry's price history has been very volatile. In its heyday, a share was worth as much as $140. Nowadays, Blackberry shares trade between $3 and $20.
Do you think the price will continue to decline? You can make money with a short position if the price falls. Do you think the bottom has been reached? Then you can buy Blackberry shares.
The modern Blackberry
The current activities of BlackBerry
The company nowadays focuses on developing software. All software for the products is developed by BlackBerry itself, by primarily using programming languages such as C++ and Java. In addition, BlackBerry develops technology for wireless applications.
Qualcomm's damages payout to BlackBerry
In 2017, the court awarded BlackBerry a damages' payout of $815 million against chipmaker Qualcomm. BlackBerry received this damages payout because the company had overpaid for licences to use Qualcomm's technology.
BlackBerry sued by Facebook
In September 2018, BlackBerry was sued by Facebook for allegedly taking patents from Facebook without permission, including technology for speech recognition. Another patent allegedly taken without permission describes the processing of GPS data.
Earlier that year, BlackBerry had sued Facebook, alleging that Facebook had copied techniques for encrypting messages among other things.
BlackBerry used to be mainly known for its smartphones, but with the arrival of new smartphone models, the company has lost its position. Nowadays, BlackBerry focuses entirely on enterprise software and security solutions.
This is an interesting market with increasing demand. BlackBerry has also built a good reputation, which means that companies are happy to collaborate.
However, it remains to be seen whether BlackBerry can continue to compete. The company's revenues have fallen significantly recently. Therefore, it is important to keep a close eye on the price development of BlackBerry shares if you consider an investment.
Author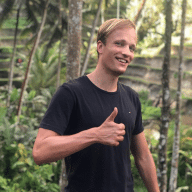 About
When I was 16, I secretly bought my first stock. Since that 'proud moment' I have been managing trading.info for over 10 years. It is my goal to educate people about financial freedom. After my studies business administration and psychology, I decided to put all my time in developing this website. Since I love to travel, I work from all over the world. Click here to read more about trading.info! Don't hesitate to leave a comment under this article.