How to buy Basic-Fit shares?
In this article we will look at the company Basic-Fit  and show how to buy Basic-Fit shares. We will also examine the company structure and discuss how the company makes money. This allows you to be fully prepared before buying Basic-Fit stocks.
Now that Basic-Fit has gone public, you can invest in Basic-Fit shares yourself. Basic-Fit shares can be bought through an online broker. Basic-Fit is a relatively new share: because of this anything can happen. For example, when Facebook went public their stock also showed significant down- and upward movements. But how can you invest in Basic-Fit stocks?
Buying Basic-Fit stocks
Do you want to buy Basic-Fit shares? You can directly trade in Basic-Fit stocks with one of these reliable brokers:

| Brokers | Benefits | Register |
| --- | --- | --- |
Active trading in Basic-Fit
As an investor, you can actively react to all price fluctuations of Basic-Fit shares by actively trading through an online broker. With an online broker, you can trade in shares in the short term, which allows you to open positions on both rising and falling prices. A good broker to actively trade Basic-Fit CFD shares with is Plus500. Click the button below to open a free demo to try the possibilities:
Is investing in Basic-Fit wise?
Before buying Basic-Fit shares, you probably want to know if it is wise to invest in the company. There are some good arguments why Buying Basic-Fit stocks can be smart to consider. The first argument regards the many preparations of the company: the company is still opening new clubs and is more and more active outside the Netherlands. For example, the company has many clubs in Belgium and France, and is opening branches in Spain and Luxembourg.
This regional spread reduces the risks of investing in Basic-Fit: poor results in one region can be offset by good results in another region. In addition, Basic-Fit can benefit from economies of scale with all these branches. The company can link certain services like the member administration. In addition, the company can negotiate when purchasing a large amount of fitness equipment. All this makes Basic-Fit more efficient and less expensive, which can be a great reason to buy shares.
Another positive trend is the growing popularity of fitness. Healthy living is becoming more and more prevalent and this trend is expected to continue. Especially after the corona pandemic in 2020, you see that people are increasingly learning how important healthy living can be. Of course, the lockdowns have temporarily reduced Basic-Fit's revenue, but most people will continue to exercise after the lockdown ends. An investment in Basic-Fit can therefore turn out well and buying Basic-Fit shares can be wise.

What is Basic-Fit?
Basic-Fit; everyone in the Netherlands has heard of it. This is mainly due to Tatjana Simic, who is known for the company's commercials. Some will find them terribly irritating, while it may encourage others to rise from their armchair and get to work. In the end, the company may owe much of its success to Tatjana, who can be viewed as the face of Basic-Fit.
Yet, Basic-Fit is more than a woman from a commercial. Basic-Fit is one of the largest gym chains in the Netherlands. Within the Netherlands, the company has more than 140 branches where you can exercise for a low rate. Basic-Fit is also active outside the Netherlands; for example, there are branches in Belgium, Luxembourg, Spain, and France, to name a few.
Basic-Fit has a unique feature: you can come exercise an unlimited number of times at a very low rate. Another advantage of Basic-Fit beings a large chain is that you can also work out for free in many cities as well. This makes it possible to exercise during your holiday.
Why did Basic-Fit go public?
Basic-Fit's reason to go public was, among others, to partially repay large debts. Before the IPO, the company was loss-making; much of this loss was due to high-interest charges on outstanding debt. The company also intends to use part of the revenue for further growth.
Basic-Fit hopes to benefit from economies of scale; by owning many branches, they can make better deals when purchasing fitness equipment. By using these economies of scale, the cost of exercising at Basic-Fit can be kept low.
How did the Basic-Fit IPO go?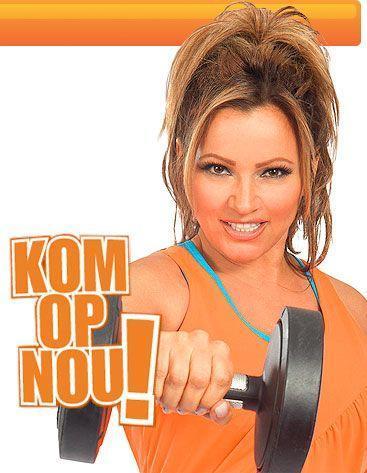 At the IPO, the sports company claims to have a value of one billion euros. This is rather high when we look at the IPO turnover of about 200 million annually. For that reason, the validity of valuation is questionable.
At the time of Basic-Fit's IPO, investors sold their shares en masse and the share price immediately fell, despite support from the big banks that assisted in the IPO. The question remains how much Basic-Fit's shares are going to be worth.
The good thing about investing online is that you can always benefit from price changes. When you believe Basic-Fit  stocks are going to decrease in value, sell your shares, and when you believe Basic-Fit is going to increase, buy shares. That way you benefit from investments in Basic-Fit no matter what happens!
Author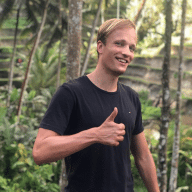 About
When I was 16, I secretly bought my first stock. Since that 'proud moment' I have been managing trading.info for over 10 years. It is my goal to educate people about financial freedom. After my studies business administration and psychology, I decided to put all my time in developing this website. Since I love to travel, I work from all over the world. Click here to read more about trading.info! Don't hesitate to leave a comment under this article.