How to buy Basic-Fit shares (2023)? – invest in Basic-Fit
In this article, we will discuss the company Basic-Fit and look at how to buy Basic-Fit shares. After reading this article, you know everything you need to know about investing in Basic-Fit stocks.
Do you have confidence in Basic-Fit in the long term? It is a fact that people in the Western world increasingly lead healthier lifestyles. If this trend continues, it could have a positive impact on the development of the share. At the same time, the competition is fierce, which makes it difficult for fitness companies to stay afloat.
Are you looking for a good company to buy shares from? Have a look at the overview of brokers & invest directly in Basic-Fit stocks:
| Brokers | Benefits | Register |
| --- | --- | --- |
| | Buy Basic-Fit without commissions. Your capital is at risk. Other fees may apply. | |
| | Speculate with CFD's on increasing & decreasing prices of Basic-Fit! 82% of retail CFD accounts lose money. | |
| | Benefit from low fees, an innovative platform & high security! | |
| | Speculate on price increases and decreases of Basic-Fit with a free demo! | |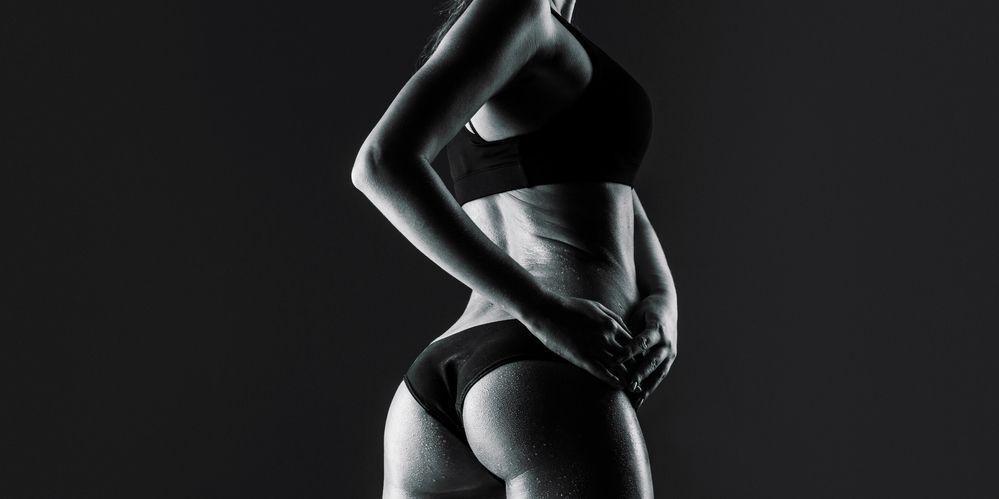 Growing market: the health and fitness industry is still growing. Basic-Fit responds to this trend by acquiring and opening new gyms.
Affordable prices: Basic-Fit is known for its affordability, which makes its gyms accessible to a wide audience.
Diversification: Basic-Fit operates in various countries, including the Netherlands, France, and Spain, which makes it less dependent on one region.
Financial position: Basic-Fit has a strong financial position and consistently achieves revenue growth.
The risks of investing in Basic-Fit stocks
Dependency on memberships: when customers switch to other gyms, profitability can come under pressure.
Competition: the fitness industry has a lot of competition, which means Basic-Fit constantly has to fight for its market share.
Seasonal effects: especially around the new year, Basic-Fit gets many new members, but many of them drop off later in the year. It can be difficult for many people to stick to their resolutions.
Dependency: Basic-Fit is dependent on a few countries for its profitability.
What are Basic-Fit's competitors?
Fitness First
Anytime Fitness
David Lloyd Clubs
Virgin Active
PureGym
First, research whether it is smart to invest in Basic-Fit shares now.
When you are certain that it is wise to invest in Basic-Fit stocks, you can open an account with a reliable stockbroker.
Then, deposit enough money into your investment account to open a position.
Select the Basic-Fit share and enter the amount you want to invest. Press buy to buy Basic-Fit shares directly.
What is Basic-Fit?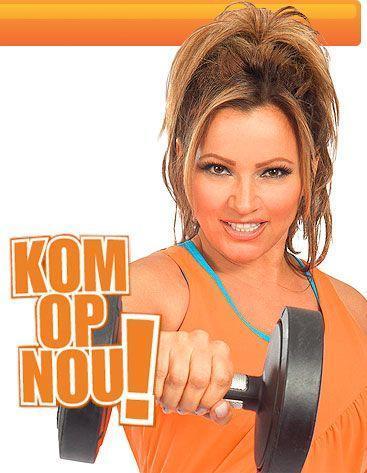 Basic-Fit is one of the largest gym chains in the Netherlands. Within the Netherlands, the company has over 220 locations where it is possible to work out for a low price. Basic-Fit is also active outside of the Netherlands; for example, there are locations in Belgium, Luxembourg, Spain, and France.
Basic-Fit's main unique feature is that you can work out an unlimited number of times for a very low price. Another advantage of the fact that Basic-Fit is a large chain is that you can work out quickly in other cities as well. Do you want to work out while on holiday? It is definitely possible.
Why did Basic-Fit go public?
Basic-Fit went public to partly pay off the large debts. Before going public, the company was losing money; a large part of this loss was due to the high-interest payments on the outstanding debts. The company also wants to use part of the proceeds to grow further.
Basic-Fit hopes to benefit from economies of scale; because they have so many locations, they can negotiate better deals when buying fitness equipment. By using these economies of scale, the costs of working out at Basic-Fit remain low.
Is it wise to invest in Basic-Fit stocks?
Before buying Basic-Fit shares, you probably want to know if it is wise to invest in the company. There are several good arguments why buying Basic-Fit shares could be smart. The first argument is the many expansions of the company: the company is still opening new clubs and also becomes increasingly active outside the Netherlands. For example, the company has many clubs in Belgium and France, and is opening locations in Spain and Luxembourg as well.
This regional distribution lowers the risks of investing in Basic-Fit stocks: poor results in one region can be offset by good results in another region. Additionally, Basic-Fit can benefit from economies of scale with all of its locations. The company can share certain services, such as membership administration, and can negotiate bulk purchases of fitness equipment. All of this makes Basic-Fit more efficient and less expensive, which can be a good reason to buy shares.
Another positive trend is the growing popularity of fitness. Living a healthy lifestyle is becoming increasingly central, and this trend is expected to continue. Especially after the COVID-19 pandemic in 2020, people are becoming more aware of the importance of a healthy lifestyle. Investing in Basic-Fit stocks can therefore be a good move, and buying Basic-Fit shares can be a smart decision.
Author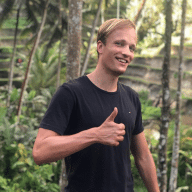 About
When I was 16, I secretly bought my first stock. Since that 'proud moment' I have been managing trading.info for over 10 years. It is my goal to educate people about financial freedom. After my studies business administration and psychology, I decided to put all my time in developing this website. Since I love to travel, I work from all over the world. Click here to read more about trading.info! Don't hesitate to leave a comment under this article.