How to open an account at Bitvavo?
Do you want to open an account at Bitvavo? In this short guide, we will discuss how to quickly open an account at Bitvavo. This allows you to start trading cryptocurrencies in no-time.
Don't have an account with Bitvavo yet? Click here to visit the site & pay no transaction fees on your first €1000 in trades!
Step 1: provide your basic details
Go to register and enter an email address, first name, last name and password. Then select your country of residence: only people living in Europe can open an account at Bitvavo.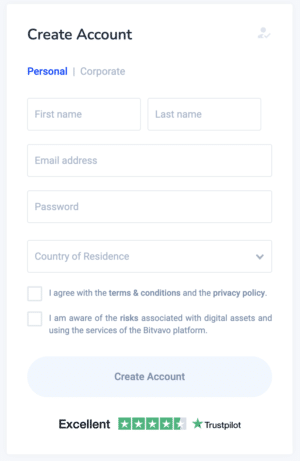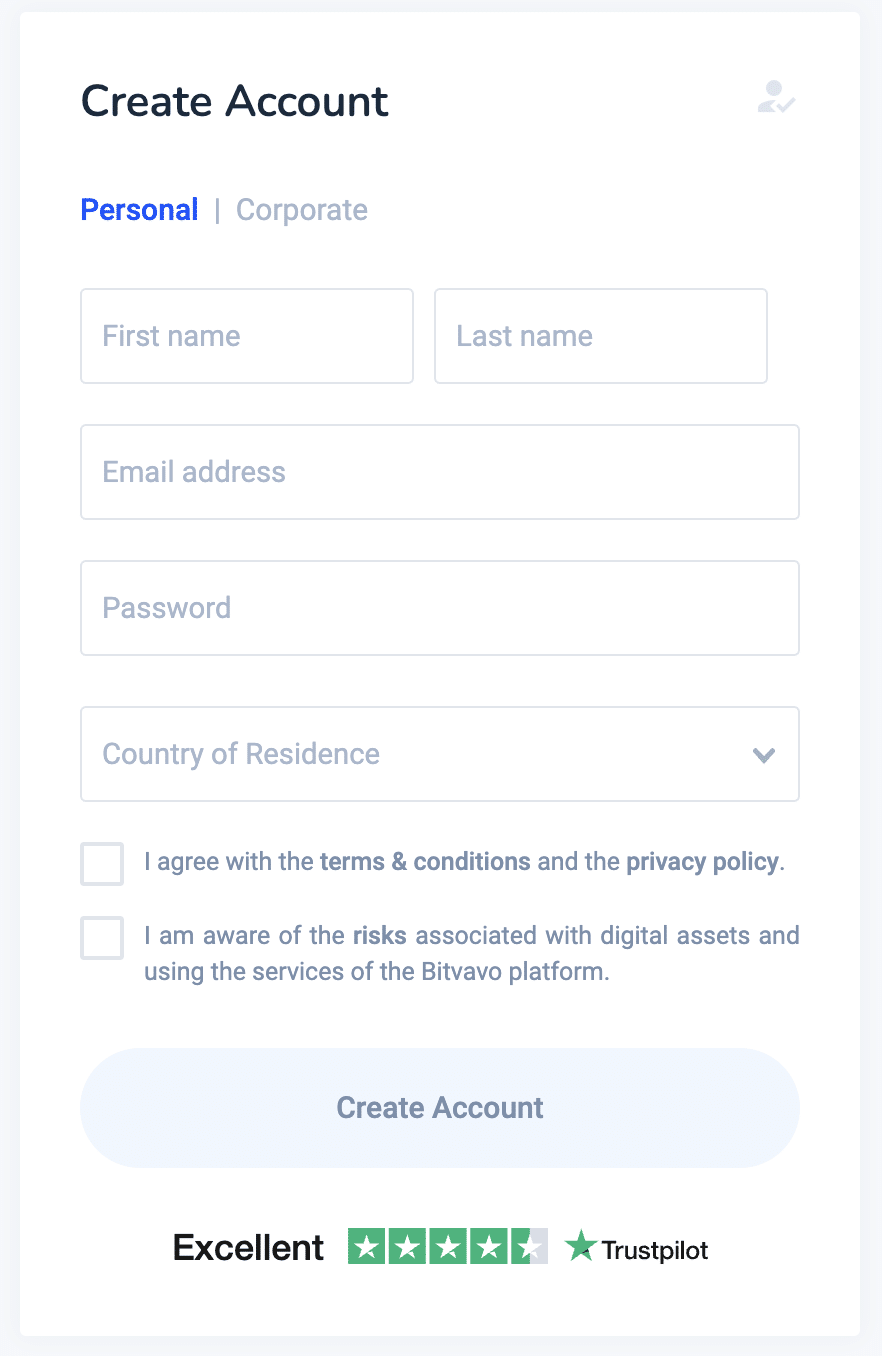 It is also important that you are aware of the risks associated with investing in cryptos. By ticking the box, you indicate that you understand that trading cryptos is risky.
Step 2: Answering additional questions
Before you can start investing with Bitvavo, you will need to answer a few questions. You must indicate the purpose for which you want to use your Bitvavo account & the origin of the funds you want to deposit into your account. The Dutch bank requires this to prevent money laundering.
Step 3: Confirm your identity
Before you can deposit funds to your account, you must first confirm your identity. For this purpose, Bitvavo will require a copy of an identity document which shows the following:
Full name
Nationality
Date of birth
Issue date
Expiry date
Country of issue
Passport photo
Document number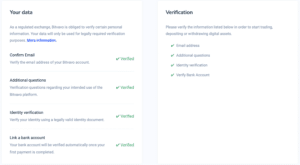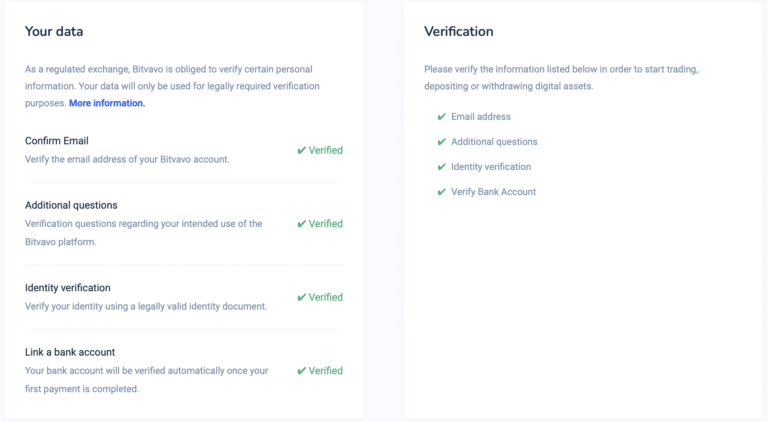 Step 4: Depositing money
The next step in opening an account is to deposit money. It is important that your bank account is in the same name as your Bitvavo account. You can easily link your account by transferring an amount from your bank account to your Bitvavo account.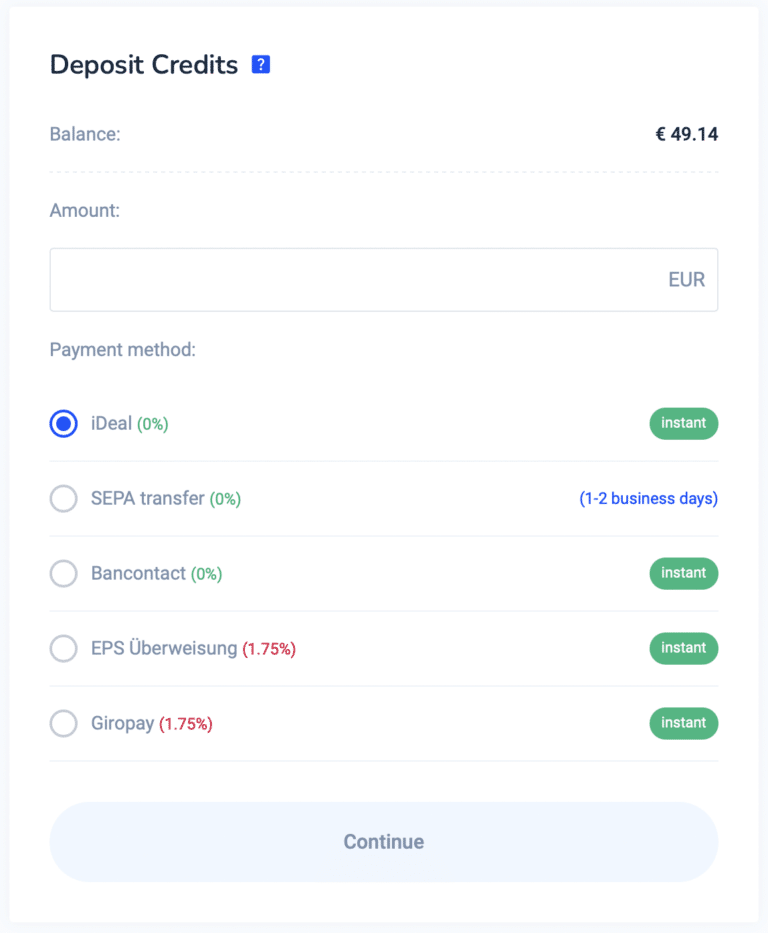 Step 5: Protect your account
You have now completed all the steps necessary to start trading cryptos. However, it is still wise to go through the last security step. You can first confirm your telephone number. Your phone can then be used to confirm login attempts. For extra security, it is also advisable to enable 2-FA authentication. This way, you prevent malicious persons from gaining access to your account.


Want to read more about Bitvavo?
Frequently asked questions about Bitvavo accounts
Anyone over 18 and living in Europe can open an account with Bitvavo. Unfortunately, it is not possible for people outside Europe or minors to open an account at Bitvavo.
Unfortunately, it is not possible to open a second account at Bitvavo.
Unfortunately, it is not possible to open a business account with Bitvavo. However, this may change in the future. I have heard from sources that Bitvavo is working hard to make this option available.
Opening an account with Bitvavo is completely free. However, you will be charged a transaction fee when you open crypto positions.
Click here to see an overview of the fees you pay when trading at Bitvavo.
Author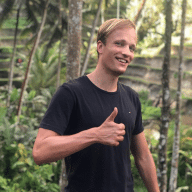 About
When I was 16, I secretly bought my first stock. Since that 'proud moment' I have been managing trading.info for over 10 years. It is my goal to educate people about financial freedom. After my studies business administration and psychology, I decided to put all my time in developing this website. Since I love to travel, I work from all over the world. Click here to read more about trading.info! Don't hesitate to leave a comment under this article.