How to buy Brunel shares?
Are you thinking about investing in Brunel? Take a look on this page to see where you can buy Brunel shares. On this page you can also find the current stock price of Brunel.
Where can you buy Brunel stocks?
Do you want to buy Brunel shares? You can directly trade in Brunel stocks with one of these reliable brokers:

| Brokers | Benefits | Register |
| --- | --- | --- |
| | Buy Brunel without commissions. Your capital is at risk. Other fees may apply. | |
| | Speculate on price increases and decreases of Brunel with a free demo! | |
| | Benefit from low fees, an innovative platform & high security! | |
How can you actively invest in Brunel?
Would you like to actively trade the Brunel stock price? You can! Active trading can be very advantageous when there are many price movements. After all, you can place orders on the small upward and downward movements.
A good party to actively trade a company like Brunel is Plus500. At this broker, you can try out the possibilities completely free with a demo. Use the button below to open a free account:
What is Brunel's current stock price?
Brunel's share price changes every day. This is due to the fact that there is a different number of orders at each moment of the day. Below you can see the current CFD price of Brunel. You can also use the buttons to buy or sell Brunel CFD stocks directly.
Is it smart to invest in Brunel?
You may wonder whether it is wise to invest in Brunel shares. This strongly depends on your goal and time horizon. In the short term, you can of course always speculate on price fluctuations in the Brunel stock price. In the long term, however, buying Brunel shares is not always wise.
The Brunel stock is in fact the perfect example of a cyclical share. This means that Brunel's stock price is strongly linked to the global economic situation. When the economy is doing well, the demand for Brunel services will increase. Therefore, only buy the shares after you have investigated the state of the economy.
About Brunel
Brunel is an employment agency for higher educated personnel and originally a Dutch company. It was founded in 1975 by J. Brand under the name "Multec", which then focused on the secondment of engineers. In 1988, the secondment of non-engineering specialists was added to the activities.
Different name, further growth
From 1989, the name for all the operating companies was changed to a recognizable, corporate name, namely Brunel. Brunel is named after the British engineer Isambard Kingdom Brunel. After that, Brunel has only continued to grow and expand, and has also entered the international market. From offices in The Netherlands, Belgium, Germany, Asia, Canada and Australia in 1996, Brunel now has 97 offices all over the world. Since 1997, Brunel has been listed on the Amsterdam stock exchange.
Brunel is specialized in providing business services. For example, they deploy professionals flexibly in project management. They also do secondment and consultancy in the field of engineering. Other roles include IT, legal, finance, marketing & communications, healthcare and all disciplines in the oil and gas industry.

Brunel's goal
Brunel's goal is to provide excellence to their clients and consultants in all aspects of their service provision from resource planning to the full lifecycle of the assignment.
Since their foundation in 1975, they have grown to such an extent that they now have over 10,000 employees worldwide and achieve an annual turnover of almost 1 billion, entirely driven by their own international network.
Their wealth of experience gives their clients the confidence that their financial and human resources and working conditions will be managed with the highest level of professionalism. Brunel has an excellent reputation in this area.
Author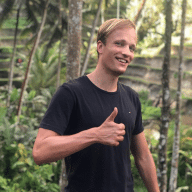 About
When I was 16, I secretly bought my first stock. Since that 'proud moment' I have been managing trading.info for over 10 years. It is my goal to educate people about financial freedom. After my studies business administration and psychology, I decided to put all my time in developing this website. Since I love to travel, I work from all over the world. Click here to read more about trading.info! Don't hesitate to leave a comment under this article.