Calculate the return on your investments
With this handy tool, you can calculate how your return on investment would develop. You can enter the amount you initially invest and the expected return. Then you enter the expected percentage of return, and the tool calculates how your wealth will develop over a longer period.
Return on investment calculator
The investment will be worth!
Growth of the investment over time:
Investing balance in year
If you would start one year later with investing you would have less than if you would start today.
As you can see, your return increases over a longer period. This is due to compound interest. You receive interest on your interest, provided you choose to reinvest this interest. If you continue doing this for a long time, you can even build up a large fortune with a small amount.
Do you want to see how your return develops when you also deposit money in between? Then use this tool.
Using the tool
To use the tool, you only need to enter the following numbers:
Initial investment: the amount you want to invest on day 1
Expected return: the percentage of return you expect
Number of years: until when would you like to withdraw the amount?
You will then see your initial investment in blue and the return you earn on your investment and reinvestment of your investment in green.
If your wealth remains invested for long enough, your return increases. You can see in the chart which percentage is your initial investment and which percentage is your return.
We also show how much you would own if you started one year later. You would then have one year less to earn a return on your investment, which causes you to miss out on money.
In the table, you can see exactly how this works: you see how the return keeps increasing, causing your equity to grow exponentially.
Why does your return keep increasing?
This is because you also earn a return on your return. If you invest $ 100 in a share, and you receive a return of 10%, this amounts to $ 10.
If you receive another return of 10% the following year, you receive this on $ 110 instead of on $ 100. This means your return that year is $ 11 instead of $ 10.
This effect is exponential, which causes your return to keep increasing over a longer period.
Start investing yourself?
Do you also want to start building a fortune? Compare the best brokers directly and get started. As you can see in the tool, waiting can cost you money:
Author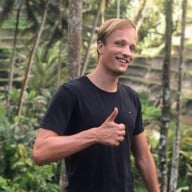 About
When I was 16, I secretly bought my first stock. Since that 'proud moment' I have been managing trading.info for over 10 years. It is my goal to educate people about financial freedom. After my studies business administration and psychology, I decided to put all my time in developing this website. Since I love to travel, I work from all over the world. Click <a href="/about-us/">here</a> to read more about trading.info! Don't hesitate to leave a comment under this article.