How to invest in corn (2023)? invest in corn stocks
Do you want to invest in corn & corn stocks? In this article, we will discuss how to invest in corn, and we discuss the factors that influence the price of corn. With the information in this article, you can determine the right time to buy or sell corn.
How to invest in corn?
There are different methods for investing in corn. You can trade directly in the price of corn, or you can choose to invest in companies that deal with the commodity. Below we discuss the different methods you can use to invest in corn.
Where can you invest in corn?
You can invest in corn stocks & ETFs with the following brokers:

| Brokers | Benefits | Register |
| --- | --- | --- |
| | Buy corn without commissions. Your capital is at risk. Other fees may apply. | |
| | Speculate with CFD's on increasing & decreasing prices of corn! 82% of retail CFD accounts lose money. | |
| | Benefit from low fees, an innovative platform & high security! | |
| | Speculate on price increases and decreases of corn with a free demo! | |
How to invest in corn?
There are different ways to invest in corn. You can trade directly in the price of corn, or you can decide to invest in companies that deal with the commodity. Below we discuss the different ways you can invest in corn.
Way 1: Actively investing in the price of corn
It would be very impractical to have a large amount of corn delivered to your home and then sell it through, for example, a platform like eBay. Fortunately, the smart minds of this world have come up with a better way to invest in corn: by using derivatives.
Derivatives make it possible to actively speculate on the price of corn. You can use, for example:
With a contract on the commodity, you can speculate on both price increases and price decreases. Would you like to try trading corn without risk? Open a free demo!
Way 2: Investing in corn stocks
You can also choose to invest in corn by buying stocks in a company that deals with the commodity. A good example of a comparable company is Kellogg's. Kellogg's is an American company that is primarily known for the production of various breakfast cereals, and corn is a key ingredient for this product.
You can invest in different corn stocks, like:
Archer-Daniels-Midland Company (ADM)
Bunge Limited (BG)
However, it is important to remember that these are always indirect investments. The price of a corn share is influenced by various factors. Therefore, research how the company performs and what the future plans are. Click here to read more about buying stocks.
Method 3: investing in ETFs
It is also possible to invest in corn by purchasing a participation in a special fund. The Teucrium Corn Fund is a good example of a fund that invests in corn by buying futures on the commodity.
Want to read in detail how ETFs work? Click here!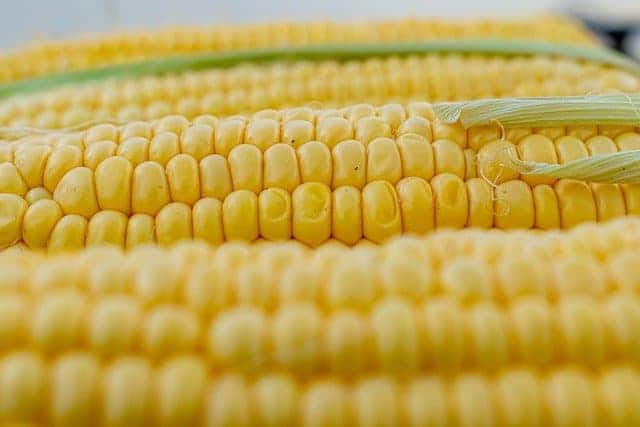 Why is investing in corn interesting?
There are several reasons why investing in corn can be appealing. In this article, we discuss various reasons.
1. Worldwide growth
Worldwide, economies are still growing strongly. The best known example of this, of course, is China's economy. With more than a billion hungry bellies to fill, corn is a raw material for which demand will only increase. Moreover, prosperity increases worldwide, which will lead to an increase in the consumption of meat. In practice, corn is also often used as food for livestock.
2. Protection against inflation
In economically tough times, central banks typically print money, which leads to inflation. This makes the money in your bank account worth less. By investing in a commodity like corn, you can protect yourself against inflation. After all, the price of corn rises along with global inflation.
3. Diversification
By investing in a commodity like corn, you reduce the risk of your portfolio. When you only invest in stocks, there is a greater chance that all your investments will become less valuable at some point. A higher level of diversification ensures a stable growth of your assets.
4. Use as fuel
Corn is used for generating biofuels such as ethanol. In South America, ethanol is widely used for cars. Also in the European Union, the demand for biofuels is increasing, which can make an investment in corn appealing.
5. It fits within the trend
Investing in corn fits within the global trend. Due to the rise of new markets such as China, India, and Brazil, the demand for both food and energy is increasing. The demand for a commodity like corn can therefore increase significantly.
At the same time, corn also fits in a world where climate change receives more attention. People are looking for biofuels, and corn can be used for that purpose. The likelihood of crop failures in the future also increases due to rising temperatures. This makes investing in corn even more attractive.
What are the risks of investing in corn?
Investing always involves risks. When you start investing in corn, this is, of course, no different. Therefore, let's briefly discuss the risks of investing in corn.
1. Crop failures
Crop failures or even rumours of crop failures can increase the value of corn. Dry times cause large shortages. However, when the weather is good, there may be an abundance of maize on the market. This can lower the price of the raw material.
2. Political conditions
Political conditions also influence the price of maize. After Russia conquered parts of Ukraine, it became impossible for Russia to export maize due to sanctions. Such circumstances can strongly influence the price of maize.
Therefore, when you invest in maize, it is important to keep a close eye on the macroeconomic conditions. Maize can be a very volatile commodity, with the price of the commodity sometimes dropping or rising by as much as 15% in a week. As an active trader, you can benefit strongly from these types of market movements.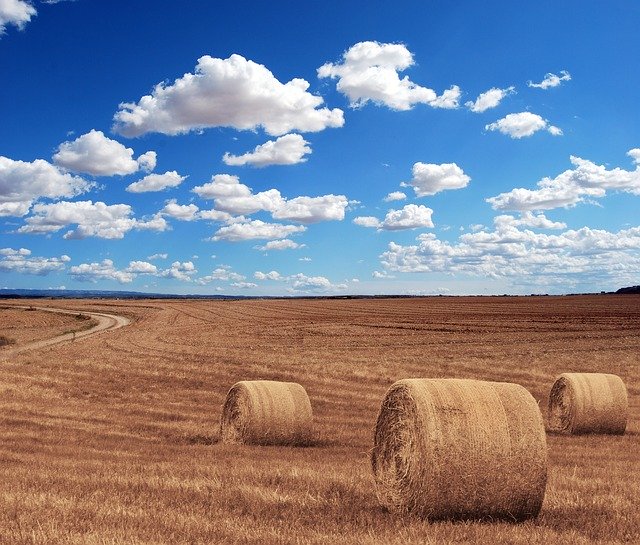 Which maize stocks can you buy?
In this part of the article we discuss some companies in which the raw material corn plays a major role. If you want to invest indirectly in the commodity, you could consider buying these shares.
Buy Ingredion stocks
Ingredion is a leading company in the sale of corn-based sweeteners. Americans love sweet and unhealthy products, and Ingredion knows how to capitalize on this. The company explores possibilities to expand further into South America and Asia. If they manage to sell many products there, the profitability of the company could increase even further.
Buy Green Plains stocks
Green Plains is an American company that converts maize into ethanol. This ethanol is then used to produce vinegar that can be found in your favourite Heinz ketchup. These products are likely to remain in demand, which makes an investment in Green Plains potentially interesting.
Archer Daniels Midland
Archer Daniels Midland is a company that is directly involved in the maize business. The company grinds 72 million bushels of maize per month, producing large quantities of ethanol, among other things. With almost 2 billion gallons of ethanol production per year, they are a massive player. Investing in Archer Daniels Midland stocks means taking a big maize position.
What is maize used for?
Anyone who thinks that corn is only used as food is deceived. For example, the raw material is also used for the production of ethanol. Many cars in South America still run on this fuel. Corn is also an important ingredient in various paints, toothpaste, cosmetics, and even explosives!
What is the current price of maize?
Do you want to know the current price of the raw material corn? Below you can see the price at which you can trade maize CFDs:
Why should you trade corn?
Corn is an indispensable raw material with an important role in food production. It is used all over the world and generally serves as a source of nutrients. Commodities are largely straightforward to understand: where stocks or currencies seem complicated to many people, trading in a commodity such as corn feels natural.
What is also appealing about the raw material is that the balance between supply and demand is much clearer. In the case of maize, the price is mainly determined by the balance between supply and demand; rumours about directors or strange lawsuits do not play a role in trading maize. But what are the aspects that influence the price of maize?
How is the price of corn determined?
There are several factors that can influence the price of corn. Of course, the harvest is central. When there are many crop failures, the price of the commodity quickly rises. When there are no crop failures and there are surpluses of corn, the price will not rise.
However, corn has more applications: it is also used as a biofuel. A new form of corn called tropical corn contains more sugar and is used as fuel. Nowadays, corn is genetically modified to offer more resistance to diseases and herbicides.
There are useful documents that you can use to estimate price developments for the corn commodity. Every year in the second half of March, the US Department of Agriculture publishes a document called Prospective Plantings, which records how much corn farmers plant in that season. Other interesting documents that keep track of supply and demand are The Grain Stocks and Monthly Crop Production.
Some final investment tips for investing in corn
Diversify: by investing at different times, you can benefit from an average return. It is also recommended to spread your money across different investment products.
Understand your investment product: read the terms and conditions of the investment product carefully. For example, with many derivatives, you pay financing interest, which can make long-term investing costly.
Macroeconomic investing: when investing in corn, the world economy strongly affects your results. Therefore, keep an eye on the economic situation and research how the demand and supply for corn develop.
In conclusion: is investing in corn wise?
Speculating on the price of corn can be profitable. The price of corn is strongly dependent on the quality of the harvests and the developments on the supply side. By playing into this well, you can achieve a solid return by trading corn.
Author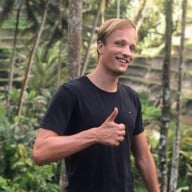 About
When I was 16, I secretly bought my first stock. Since that 'proud moment' I have been managing trading.info for over 10 years. It is my goal to educate people about financial freedom. After my studies business administration and psychology, I decided to put all my time in developing this website. Since I love to travel, I work from all over the world. Click <a href="/about-us/">here</a> to read more about trading.info! Don't hesitate to leave a comment under this article.