How to invest in cotton (2023)? – cotton stocks & ETF's
It can be very attractive to invest in cotton, as cotton is still used in half of all clothes produced. But how can you invest in cotton, and what should you watch out for? In this article, you will find everything you need to know about investing in cotton through stocks & ETF's.
How to invest in cotton?
Option 1: Invest in cotton stocks
The most accessible option for investing in cotton is to buy stocks of companies active in the cotton industry.
You can invest directly in cotton by purchasing shares of a company that produces cotton. Examples of such companies are Albany International, Unifi, and Culp. You can also choose to invest in fashion companies like Ralph Lauren or Hanesbrands. Keep in mind, however, that these are indirect investments: the cotton commodity does not directly affect the company's entire result.
Are you curious about the best places to invest in cotton stocks? Have a look at the overview below:

| Brokers | Benefits | Register |
| --- | --- | --- |
| | Buy cotton without commissions. Your capital is at risk. Other fees may apply. | |
| | Speculate with CFD's on increasing & decreasing prices of cotton! 82% of retail CFD accounts lose money. | |
| | Benefit from low fees, an innovative platform & high security! | |
| | Speculate on price increases and decreases of cotton with a free demo! | |
Option 2: Invest with an ETF in cotton
You can also decide to invest in cotton with a fund or ETF. An ETF tries to track the cotton price as closely as possible. An example of an ETF that follows the cotton price is the iPath Series B Bloomberg Cotton SubIndex Total Return ETN. In this article, you can read more about investing in ETF's.
Option 3: Actively trade cotton prices
Finally, it is also possible to actively speculate on the price movements of cotton by using a derivative. With a dervivate, you can:
Speculate on both rising and falling cotton prices
Use leverage to open a large position with a small amount
Did you know that you can try trading cotton for free with a demo account? Use the button below to open a free demo: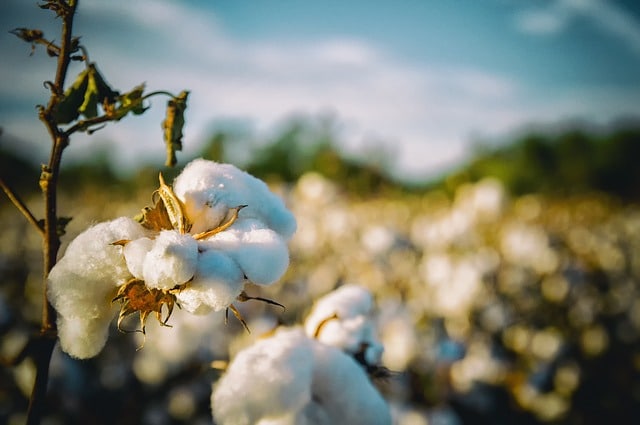 Why could investing in cotton be a smart choice?
1. Demand for cotton in emerging markets
Cotton is a commodity that is always in demand, and the demand will only continue to rise in emerging economies such as China and India. When the demand rises, the cotton price is likely to rise further.
2. Climate change and scarcity
At the same time, climate change can limit production, which can lead to scarcity and higher prices. Therefore, keep an eye on the weather and climate developments when considering an investment in cotton.
3. Protection against inflation
Commodities like cotton often rise in value with inflation. When product prices increase, the prices of commodities often also increase. This is why investing in cotton can provide a solid hedge against inflation. Furthermore, the price of cotton is quoted in dollars, which means you also invest in the dollar as a currency.
What are the risks of investing in cotton?
1. Alternatives to cotton
When the commodity becomes too expensive, there are alternatives to cotton. Clothing companies may switch to synthetic materials such as polyester, which may become more popular than cotton. This is already happening in Western countries.
2. Governments influence prices
Governments also regularly influence prices and may stockpile cotton in some countries, causing cotton prices to make unexpected jumps. Therefore, conduct a thorough analysis of the situation before opening an investment in cotton.
What is the price of cotton?
Interested in the current price of the cotton commodity? In the chart below, you can directly consult the CFD price of cotton.
Speculating on rising and falling cotton prices
You can invest in cotton by using two methods. The first option is to buy the commodity, which means you speculate on a rising cotton price. It is also possible to go short, which allows you to speculate on a decreasing cotton price.
When investing in cotton, it is necessary to consider which direction the price is likely to go. You can do this by analysing the market situation. Look for news that predicts a decrease in cotton harvests. If this is the case, the price will likely rise due to supply and demand.
Should you invest in cotton today?
Cotton is another commodity in which investors can invest. In the past, you saw that cotton prices mostly rose. Since we started using synthetic fibres, however, more and more producers are switching to these materials. Nevertheless, most of this decline in demand is offset by emerging markets that are using increasing amounts of cotton. Therefore, when investing in cotton, it is important to keep a close eye on the balance between supply and demand.
Frequently Asked Questions about investing in cotton
The price of cotton is mainly determined by fluctuations in supply and demand. In 2022, for example, cotton prices rose sharply due to drought. This resulted in poor harvests, while demand increased significantly after the end of the coronavirus pandemic.
There are various ways in which the price of cotton is determined. Nowadays, most of the cotton price is determined by auctions conducted by computers.
Author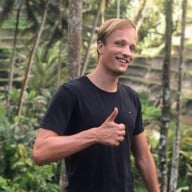 About
When I was 16, I secretly bought my first stock. Since that 'proud moment' I have been managing trading.info for over 10 years. It is my goal to educate people about financial freedom. After my studies business administration and psychology, I decided to put all my time in developing this website. Since I love to travel, I work from all over the world. Click <a href="/about-us/">here</a> to read more about trading.info! Don't hesitate to leave a comment under this article.