How to buy Cronos Group shares?
The innovative company Cronos Group focuses on the production and distribution of cannabis across five continents. The company promotes cannabis research, technology, and product development. The company's mission is to improve people's lives. They want to achieve this by exploiting the full potential of cannabis. Do you also believe in this vision? Then it may be attractive to invest in Cronos Group by buying the stocks.
Do you want to buy Cronos Group shares? You can directly trade in Cronos Group stocks with one of these reliable brokers:

| Brokers | Benefits | Register |
| --- | --- | --- |
| | Buy Cronos Group without commissions. Your capital is at risk. Other fees may apply. | |
| | Speculate with CFD's on increasing & decreasing prices of Cronos Group! 82% of retail CFD accounts lose money. | |
| | Benefit from low fees, an innovative platform & high security! | |
| | Speculate on price increases and decreases of Cronos Group with a free demo! | |
How can you actively invest in Cronos Group?
Investing actively in Cronos Group shares can be very attractive. Cronos stocks can be very volatile. This is due to the fact that it is a relatively new market, which means that investors do not yet know how to value the companies. A good party to actively invest in CFD Cronos Group shares is Plus500. Use the button below to create a free demo account right away:
What is the current stock price of Cronos Group?
Are you curious about the current price of the Cronos Group share? In the graph below you can see how the CFD price of Cronos Group has developed. You can also open a new position directly by using the buttons.
Is it wise to invest in Cronos Group?
Cronos Group shares are still quite new. Because of this, you see that the prices of companies active in the cannabis market fluctuate strongly. Shares of a company such as Cronos Group can drop or rise dozens of percents in a year. By cleverly responding to this, you can achieve high price gains. However, it is important to actively monitor price developments.
Cronos Group is a relatively safe marijuana investment because of the stable financial position of the company. They have withheld a lot of money and are not too aggressive in buying other companies. Moreover, they work together with tobacco producer Altria Group, which makes it easier to attract additional capital. Major challenges such as the corona pandemic are therefore not insurmountable problems for the company.
The company sells both medicinal cannabis under the Peace Natural Brands brand and recreational weed under the Cove and Spinach brands. This allows them to respond well to the increased legalization of these products. Still, not everything works out well for Cronos Group: they enthusiastically started working with Altria to develop vapers. However, these products turned out to be bad for the health and since then, the demand for these products has decreased significantly.
Before investing in Cronos Group shares, it is therefore advisable to thoroughly investigate how the company's products are performing. By analysing the companies position, you can determine if Cronos Group is the most interesting marijuana stock to invest in.
The brands of the Cronos Group
The Cronos Group is working on a portfolio with several brands. These brands meet or exceed the needs and expectations of their customers.
The Peace Naturals brand focuses on building and shaping the market for medicinal cannabis. A whole new approach to health is being promoted. Cannabis can be used alongside diet and lifestyle as a supportive therapy.
Cannabis from the brand Cove belongs to the best cannabis in the world. Only the best flowers of each harvest are used. The cannabis buds are picked by hand.
Spinach focuses on producing the darkest spinach in the world.
Lord Jones is a CBD oil with versatile applications. This CBD oil contains no flavours, colours, or additives. Because the CBD oil contains no flavor, the original aroma of CBD oil is preserved.
Peace+ is a full spectrum infusion of hemp. This infusion contains all kinds of cannabinoids and terpenes.
Cronos Group is an investment company
Most of the companies that focus on weed focus on producing weed. Cronos Group is smarter and actually invests in other Canadian companies that produce medicinal marijuana. Cronos Group is the owner of the companies Peace Naturals and Original BC. It also owns 21.5% of the Whistler Medical Marijuana Company. These three companies produce medicinal cannabis. Peace Natural also produces cannabis oil.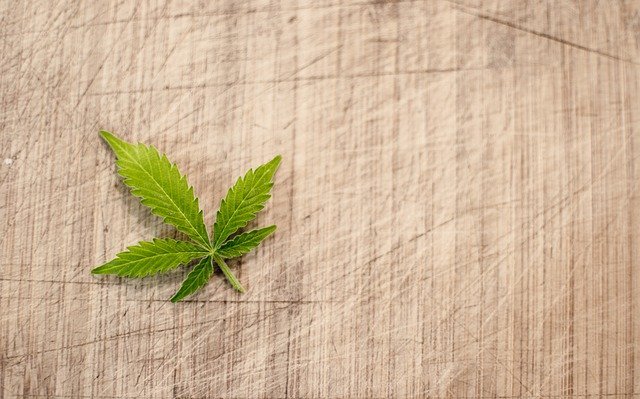 Increasing demand for medicinal cannabis
The Cronos Group can benefit from the growing demand for medicinal marijuana in Canada. In 2017, the number of registered customers of the medicinal cannabis system in Canada grew by 10% per month. Do you think this trend will continue? Then it can be very attractive to invest in weed stocks such as Cronos Group.
Risks for the company
Cronos Group also runs several risks. For example, it is likely to become increasingly easier for companies to obtain a licence to produce medicinal cannabis. More competition means higher marketing costs and lower margins.
Do you believe these risks make an investment in Cronos Group too risky? Then it may be smarter to actively invest in the stock. You can also profit from falling prices.
Author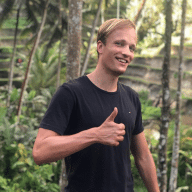 About
When I was 16, I secretly bought my first stock. Since that 'proud moment' I have been managing trading.info for over 10 years. It is my goal to educate people about financial freedom. After my studies business administration and psychology, I decided to put all my time in developing this website. Since I love to travel, I work from all over the world. Click here to read more about trading.info! Don't hesitate to leave a comment under this article.