How to buy Danone shares (2023)? – invest in Danone
As a child, I also enjoyed desserts produced by Danone . Nowadays, the company operates on multiple continents, with Danone increasingly expanding its product offerings in emerging markets like China. Investing in Danone stocks can be interesting. In this article, we will explore how to buy Danone shares. You can also find the latest stock price information for Danone.
Investing in Danone stocks can still yield positive results. For example, the market for baby milk products in China may generate more revenue in the future. However, it's important to analyse how the company performs compared to its competitors. Additionally, it's wise to enter the market at the right time. If you buy shares at their peak, it may take a long time to achieve a positive return on your Danone investment.
Are you looking for a reliable broker to buy Danone shares? We are here to assist you:
| Brokers | Benefits | Register |
| --- | --- | --- |
| | Buy Danone without commissions. Your capital is at risk. Other fees may apply. | |
| | Speculate with CFD's on increasing & decreasing prices of Danone! 82% of retail CFD accounts lose money. | |
| | Benefit from low fees, an innovative platform & high security! | |
| | Speculate on price increases and decreases of Danone with a free demo! | |
What is the stock price of Danone?
In the chart below, you can directly check the stock price of Danone. You can also use the buy and sell buttons to open a position in the company.
Company details of Danone
Below, you can find the key company details of Danone.
Analysis of Danone stocks
Before deciding whether to buy or sell Danone shares, it's critical to analyse the stock thoroughly. The overview below shows the performance of Danone over the past period.
Stock prices of the last 5 days
In the table below, you can see the stock prices of Danone for the last 5 days:
What does the Danone stock price do in 2023?
Curious about what analysts predict for Danone's performance in 2023 and the upcoming years? We have combined analysts' forecasts using data from Alpha Vantage. Keep in mind that these figures are just predictions and may not accurately reflect the future performance of Danone.
Diversification: Danone operates in various segments of the food industry, which reduces its dependency on a single revenue source.
Strong brand: Danone is globally recognized, which encourages consumers to choose its products.
Strategic acquisitions: Danone regularly acquires other companies. For instance, in 2017, Danone acquired WhiteWave Foods.
Strong financial performance: Danone consistently achieves strong financial positions.
These are the major risks of investing in Danone stocks?
Competition: Danone constantly competes with other major companies. Therefore, before investing in Danone stocks, it may be wise to analyse its market share development.
Dependency: Danone relies heavily on the food industry for its revenue.
Geopolitical risks: If Danone faces pressure in a particular country, it may negatively impact the company's profitability.
What are the biggest competitors of Danone?
Research: Dive into the financial data and determine if Danone can be an interesting investment.
Open an account: Register directly with a reliable stockbroker.
Deposit funds: You can deposit funds from your bank account to your stock trading account.
Select the stock: Use the search function to find the Danone stock within your account.
Buy Danone shares: Enter the amount you want to invest and press "Buy" to submit the order to the stock exchange.
Monitor: Keep an eye on your investment and sell it if the results disappoint.
About the company Danone
The French food company Groupe Danone was founded in 1909 by Isaac Carosso who started a small yogurt business in Barcelona. Ten years later, they built the first factory in France. The company's main products are dairy products and yogurt, medical nutrition, and bottled water. Danone's headquarters are located in Paris.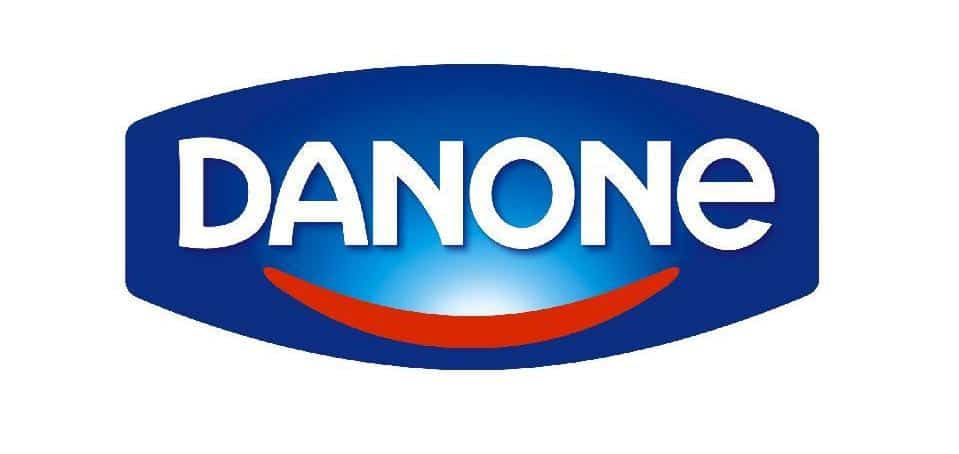 The importance of yogurt
For Isaac Carosso, who was born in Greece, yogurt was a familiar product. He moved from Thessaloniki to Barcelona in 1912. There, he became concerned about the fact that urban children often suffered from digestive problems caused by poor hygiene. Isaac was convinced that fermented milk products would strengthen the intestinal flora of these children, which is why he started producing yogurt. He named the company producing this yogurt after his son Daniel.
The company's activities and revenue
Danone has organized its activities into four groups: baby products, water, fresh dairy products, and medical nutrition. Sales of fresh dairy products account for 50% of the revenue, food contributes 30% of the revenue, and water accounts for 20% of the revenue.
The globally active company generates approximately 40% of its revenue in Europe. The United States is its main market. In Europe, France is the main market, with Danone achieving a 10% market share in the country.
Mergers and acquisitions by Danone
Danone has merged with various companies and also made various acquisitions.
In 1967, the company merged with cheese manufacturer Gervais.
Glass manufacturer Bouissois-Souchon-Neuvesel (BSN) decided to focus on the food industry. In 1973, it merged with Cervais-Danone, and after the merger, the company's name became BSN-Cervais-Danone. In 1994, the name was simplified to Danone.
The Dutch company Numico, formerly known as the food company Nutricia until 1997, was acquired in 2007.
The Russian Unimilk Group was acquired in 2010.
In 2012, the food business of the Wockhardt group in India was acquired.
In 2013, a strategic alliance was formed with Chinese company Mengliu, which is a market leader for fresh dairy products in China.
In 2017, the American food company WhiteWave Foods was acquired. As part of this acquisition, Danone also acquired the originally Belgian company Alpro. Danone paid approximately 11 billion euros for the acquisition of WhiteWave Foods. Following the acquisition, Danone now generates at least a quarter of its total revenue in North America.
This kind of mergers & collaborations can significantly impact the company's performance. When investing in Danone stocks, it's important to closely monitor such acquisitions.
Rising profits due to increasing demand for baby food
Thanks to strong demand for baby food in China, Danone's profits started rising in 2018. The demand for baby food increased due to the growing birth rate in China. Additionally, Danone benefits from the fact that the expanding Chinese middle class prefers to purchase products from the company. The strong demand compensates for the underperformance of the yogurt and dairy division.
China is a growing market where more and more peoplebuy higher-priced products. Therefore, buying Danone shares can be interesting.
Before buying Danone shares, it is wise to analyse the strengths and weaknesses of the stock. You can, for example, compare Danone to its competitors. This allows you to determine if it might be more captivating to invest in a competitor of Danone.
Ultimately, there is no objective answer to whether you should or should not buy Danone shares. It strongly depends on your investment goals and financial situation.
Author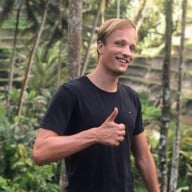 About
When I was 16, I secretly bought my first stock. Since that 'proud moment' I have been managing trading.info for over 10 years. It is my goal to educate people about financial freedom. After my studies business administration and psychology, I decided to put all my time in developing this website. Since I love to travel, I work from all over the world. Click <a href="/about-us/">here</a> to read more about trading.info! Don't hesitate to leave a comment under this article.