How to buy Danone shares?
As a child I also regularly enjoyed dessert produced by Danone. Today, the company operates in several continents: Danone, for example, is selling more products in emerging China. An investment in Danone can therefore be interesting. In this article we look at how best to buy Danone shares. You can also find the latest stock price information from the Danone company here.
Do you want to buy Danone shares? You can directly trade in Danone stocks with one of these reliable brokers:

| Brokers | Benefits | Register |
| --- | --- | --- |
| | Buy Danone without commissions. Your capital is at risk. Other fees may apply. | |
| | Speculate on price increases and decreases of Danone with a free demo! | |
| | Benefit from low fees, an innovative platform & high security! | |
| | Speculate with CFD's on increasing & decreasing prices of Danone! 86% of retail CFD accounts lose money. | |
The price of a stock like Danone can fluctuate sharply. You could see this during the corona pandemic of 2020: because all companies were closed, far fewer milk products were sold. This was of course bad for Danone's operating result and share price. As an active trader, you can speculate on these kinds of fluctuations in the stock price.
You do this by actively speculating on Danone's share price. It is possible to open both long and short positions. With a short position, you speculate on a decreasing price. A good broker where you can actively trade Danone CFD shares is Plus500. Do you want to try out the possibilities for free with a demo account? Then use the button below to open an account with this provider:
What is Danone's stock price?
In the graph below you can immediately consult Danone's CFD stock price. You can also use the buy and sell buttons to open a trading position on the share.
About the company Danone
The French food company Groupe Danone was founded in 1909 by Isaac Carosso. He started in Barcelona with a small company that produced yogurt. Ten years later, a first factory was built in France. The company's main products are dairy products and yogurt, medical food, and bottled water. Danone's headquarters are located in Paris.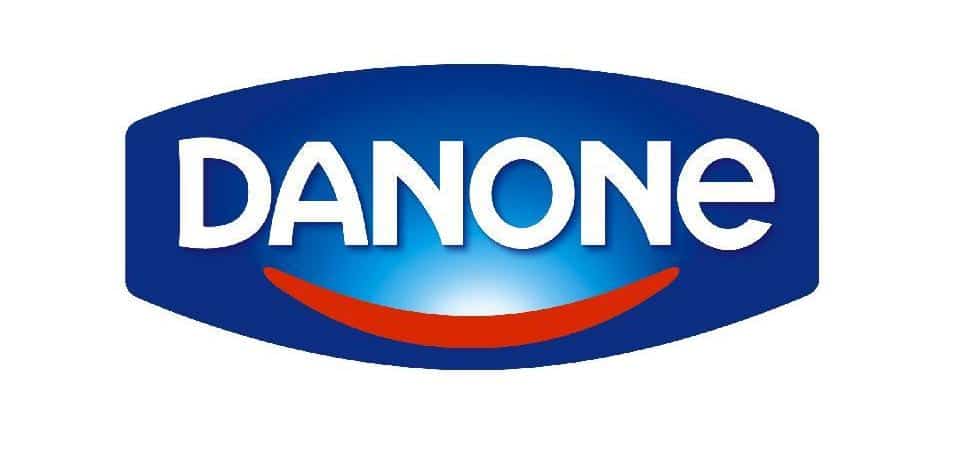 The importance of yogurt
For the Greek-born Isaac Carosso, yogurt was of course a well-known product. He moved from Thessaloniki to Barcelona in 1912. There he worried about the fact that the city children often suffered from intestinal ailments caused by poor hygiene. Isaac was convinced  that fermented milk products would strengthen the intestinal flora of these children. That is why he started making yogurt. He named the company that was going to produce this yogurt after his son Daniel.
The company's activities and turnover
Danone has divided its activities into four groups: baby products, water, fresh dairy products, and medical food. The sale of fresh milk products accounts for 50% of sales, food accounts for 30% of sales and water accounts for 20% of sales.
The globally active company achieves approximately 40% of its sales in Europe. The main market is the United States. In Europe, France is the most important market, with Danone achieving 10% of its sales in that country.
Mergers and acquisitions by Danone
Danone has merged with several companies. Companies were also acquired
In 1967, the company was merged with cheese factory Gervais
The glass manufacturer Bouissois-Souchon-Neuvesel (BSN) decided to focus on the food industry. This company merged with Cervais-Danone in 1973. After that merger, the name of the company was BSN-Cervais-Danone. In 1994, this name was simplified: the name of the company became Danone.
The Dutch company Numico, known until 1997 as the food company Nutricia, was acquired in 2007.
The Russian Unimilk Group was acquired in 2010
In 2012, the Wockhardt Group's food businesses in India were acquired.
In 2013, a strategic alliance was formed with the Chinese company Mengliu. This company is the market leader in Fresh Dairy Products in China.
The American food company WhiteWave Foods was acquired in 2017. At the time of this acquisition, Danone also acquired the Belgian company Alpro. For the acquisition of WhiteWave Foods, Danone paid approximately 11 billion euros. Due to this acquisition, Danone now achieves at least a quarter of its total sales in North America.
These types of public acquisitions & collaborations can have a strong impact on the company's results. When investing in Danone, it is important to keep a close eye on these kinds of acquisitions.
Rising profits due to increasing demand for baby food
Thanks to a strong demand for baby food in China, Danone's profits rose in 2018. The demand for baby food is increasing due to the growing birth rate in China. Moreover, Danone benefits from the fact that the growing Chinese middle-class likes to buy products from the company. This strong demand offsets the disappointing performance of the yogurt and dairy division.
China is a growth market, where more and more people are buying pricier products. Buying Danone shares may therefore be interesting.
Author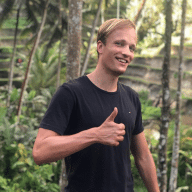 About
When I was 16, I secretly bought my first stock. Since that 'proud moment' I have been managing trading.info for over 10 years. It is my goal to educate people about financial freedom. After my studies business administration and psychology, I decided to put all my time in developing this website. Since I love to travel, I work from all over the world. Click here to read more about trading.info! Don't hesitate to leave a comment under this article.