How can you benefit from a falling oil price?
The price of oil can fluctuate considerably: fortunately there are ways in which you can always benefit from a crashing oil price! During the corona crisis we had an unprecedented situation where the price of a barrel of oil fell below $0. How can you take advantage of such an exceptional situation?
How can you benefit during an oil price crash?
There are various ways in which you can respond to a crashing oil price. Let's see what your options are.
Active trading & short selling
You can choose to actively speculate on the value of the oil price. You can do this with derivatives. By using derivatives you have the option to open a short position. With a short position, you achieve a positive result on your investment when the price falls. When the price rises, you lose money.
A good broker to actively trade on the price of a barrel of oil is Plus500. With Plus500 you can speculate on rising and falling prices with CFDs. Do you want to start trading oil CFDs right away? Use the button below to open an account:
Look for bargains
You can also choose to look for bargains. A company like Shell has been stable over a long period of time. The company pays out more dividends every year and has a solid business model. It has managed to survive the necessary crises in the past.
The chance that a company like Shell will fail is therefore small. You can therefore see an oil crash as a good time to buy stable oil shares. A good party to buy oil shares is eToro. At eToro, you can buy and sell shares without paying commissions.
Follow a tracker
You can also look for a tracker that tries to approach the price of oil. An index fund, for example, tries to track the price of oil. Research carefully what each tracker is designed to do.
There are also trackers that respond to a falling oil price. Other trackers do well with high volatility. You can invest with the right tracker under all market conditions.
A good party to invest in trackers is DEGIRO. At this broker you can invest for free in the core selection of trackers. Use the button below to open an account with this broker:
Why did the oil price become negative during the coronacrisis?
The coronacrisis has brought all global economic traffic to a standstill. As a result, demand for oil plummeted to a new low.
At the start of the crisis, the price of oil fell very hard. The oil-producing countries did not reach an agreement, as a result of which too much oil was still being produced. In the end, the 23 oil-producing countries made an alliance to reduce production. Even with lower production, however, the drop in demand was not absorbed properly.
As a consequence, there was a serious overproduction. When you wanted to buy oil in May 2020, you would get money for buying it. It is expensive for the producers to store the 160 (!) million barrels of oil in oil tankers.
Because of these events, people started dumping future contracts on oil. This happened because people in the current situation would prefer not to be left with a barrel of oil. As a result, US STI oil crashed 100% on 20 April and the price became negative.
What about the future of oil?
The global economy is locked in and the demand for oil will not increase rapidly. Nevertheless, every crisis will be overcome. When the virus is under control, the economy will start running again. The worldwide economy is still running on oil. The demand for oil is therefore expected to increase, and it is therefore not unlikely that the price will reach new highs in the future.
Author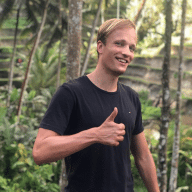 About
When I was 16, I secretly bought my first stock. Since that 'proud moment' I have been managing trading.info for over 10 years. It is my goal to educate people about financial freedom. After my studies business administration and psychology, I decided to put all my time in developing this website. Since I love to travel, I work from all over the world. Click here to read more about trading.info! Don't hesitate to leave a comment under this article.