How to buy DSM shares?
DSM, full name Royal DSM N.V., is an internationally active Dutch chemical company. Are you thinking about investing in DSM? Discover immediately what the best place is to buy DSM stocks or consult the current stock price.
Where can you buy DSM stocks?
Do you want to buy DSM shares? You can directly trade in DSM stocks with one of these reliable brokers:

| Brokers | Benefits | Register |
| --- | --- | --- |
| | Buy DSM without commissions. Your capital is at risk. Other fees may apply. | |
| | Speculate with CFD's on increasing & decreasing prices of DSM! 82% of retail CFD accounts lose money. | |
| | Benefit from low fees, an innovative platform & high security! | |
| | Speculate on price increases and decreases of DSM with a free demo! | |
How can you actively invest in DSM?
At Plus500, you can trade DSM using CFDs. CFDs are a new way of investing where you can speculate money regardless of the direction of the price (up or down). This makes it attractive to trade the DSM share: you can respond to price developments even during a dip in the market.
You also have the option of using leverage. Leverage allows you to use a small amount of money to make a larger investment on DMS. Naturally, the chances of winning as well as losing are higher when you use leverage. Do you want to try DSM trading for yourself? Open a free demo at Plus500 with the button below to try the possibilities:
What is the current stock price of DSM?
Do you want to know what the current price of the company DSM is? In the chart below you can track the latest price developments of the CFD share DSM. You can also use the buttons to start trading DSM directly.
About DSM stocks
DSM, full name Royal DSM N.V., is an internationally active Dutch chemical company. DSM originated from the former Dutch State Mines. The abbreviation DSM originally stood for Dutch State Mines. They now have several hundred branches worldwide, with the head office in Heerlen.
History of DSM
DSM was established as a state-owned company in 1902 to exploit underground coal reserves in the province of Limburg. Later, they expanded their activities to include the production of ammonia and fertilizer from by-products released during the gasification of coal.
In 1960, the Dutch Coal Mines achieved a record production of no less than 23 million tonnes. Because the cost price was higher than that of imported coal and because of a large gas discovery in Slochteren, the government decided at the time to close the coal mines. The closure took place in phases, with the first mine closing as early as 1965. Finally, the last mine was closed in 1973. In the same year, it was decided that the abbreviation DSM would also be used as their name in the future.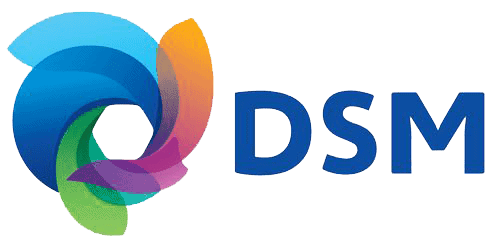 Petrochemical industry
After the closure of the mines, Limburg started to develop new industries. The aim of this was to combat unemployment resulting from the closure of the mines. An example of this was setting up a company in the petrochemical industry. This company was set up under the flag of the old mining company DSM, and the name was retained. This was, of course, a completely new phase for DSM.
DSM had been accumulating chemical knowledge since the 1930s and its chemical activities were greatly expanded. The emphasis was on bulk chemicals. Later on, production shifted more towards end products such as plastics and industrial and fine chemicals. Because of this shift, it was decided in 2002 to sell the petrochemical activities to the Saudi company SABIC.
Dutch State
Until 1989, the Dutch State was the sole shareholder, but due to the IPO, 69% of the shares were sold. In 1996, another 20% of the shares were sold, followed by the rest later in the same year.
In 2007, DSM also divested itself of bulk chemicals and started to focus on products for the food industry, healthcare, automotive, paint and construction.
Author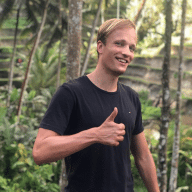 About
When I was 16, I secretly bought my first stock. Since that 'proud moment' I have been managing trading.info for over 10 years. It is my goal to educate people about financial freedom. After my studies business administration and psychology, I decided to put all my time in developing this website. Since I love to travel, I work from all over the world. Click here to read more about trading.info! Don't hesitate to leave a comment under this article.