Which ETF is the best? How to select an ETF
Are you curious which ETF to buy? In this article, we provide you with a list of attractive ETFs to invest in. We also discuss how you can select an ETF that suits you best.
Which ETF is the best to buy?
Below we discuss some strong ETFs that we have selected for our readers. Always do your research first to see if the ETF in question is right for you.
Vanguard All World ETF (IE00BK5BQT80)
If you find good diversification important, the Vanguard All World ETF is a good choice. With a cost percentage of only 0.22% and more than 3,500 different stocks, this fund provides solid diversification.
Vanguard S&P 500 (IE00BFMXXD54)
With the Vanguard S&P 500, you invest in the 500 largest publicly traded companies in America. Note that the technology sector is overrepresented within this index. The modest cost percentage of 0.07% is very favourable.
You can also choose to invest in the MSCI World ETF (IE00B4L5Y983) or iShares S&P 500 ETF (IE00B5BMR087). These are also good options which allow you to invest in a wide selection of stocks at favourable rates.
Which ETF suits you best?
The ETFs mentioned above are the most popular ETFs you can buy. However, this does not necessarily mean that these ETFs are the best choice for you. Perhaps you find sustainability very important or want to invest in a specific emerging market? Therefore, it is important to first create a plan for yourself before investing in ETFs:
What is your investment goal and investment horizon?
What types of investment products do you want to invest in?
Which regions and currencies do you want to invest in?
Once you have created a clear list, you can start shopping. In the overview below you see at which brokers you can invest in ETF's:
| Brokers | Benefits | Register |
| --- | --- | --- |
| | Buy ETF's without commissions. Your capital is at risk. Other fees may apply. | |
| | Speculate with CFD's on increasing & decreasing prices of ETF's! 82% of retail CFD accounts lose money. | |
| | Benefit from low fees, an innovative platform & high security! | |
| | Speculate on price increases and decreases of ETF's with a free demo! | |
What to consider when selecting an ETF?
When selecting an ETF yourself, you can look at various characteristics.
Type of investment
Investigate what the fund invests in. ETF's can invest in stocks, bonds, Bitcoins among others. Delve into the details and research how the distribution is. Some funds that seem diversified on paper mainly invest in a handful of stocks.
Fund size
Large funds are generally more attractive. This is the case because they have higher liquidity: you can then sell them more easily on the stock market. Larger funds can also often make better deals, which means that transaction costs are lower.
Ongoing costs
When selecting the best fund, pay close attention to the ongoing costs. The ongoing costs indicate how much you will spend each year on the fund's management.
Dividend payout
Pay attention to how the fund handles dividends. An accumulating fund automatically reinvests the dividend, while a distributing fund pays out the dividend. With an accumulating fund, you can maximize compound interest, allowing your wealth to grow faster, while with a distributing fund, you can build up a nice small income. Read more about the differences here.
Diversification level
A solid ETF has a high degree of diversification. Some funds may appear to be highly diversified. In practice, however, the level of diversification might be disappointing: the weight of the largest stocks can be significant.
Currency and exchange
It is also important to pay attention to the exchange when selecting an ETF. Many popular ETFs are listed on multiple exchanges. When you can choose the exchange of your country, this is often the best choice since transaction costs are lowest there.
When you invest in a different currency, you will also incur costs for converting that currency. There is also a currency exchange risk: if your currency becomes less valuable compared to the currency of the fund, you will lose money.
Morningstar as a tool to find the best ETF
Morningstar is a very useful tool for selecting the best ETF to invest in. Under rating and risk, ETFs are evaluated on various factors. You can also see to what extent the fund invests in different funds. By using the Morningstar tool, you can examine a lot of useful information at a glance that can help you make a smart decision.
Author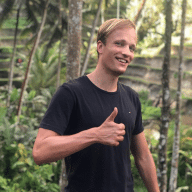 About
When I was 16, I secretly bought my first stock. Since that 'proud moment' I have been managing trading.info for over 10 years. It is my goal to educate people about financial freedom. After my studies business administration and psychology, I decided to put all my time in developing this website. Since I love to travel, I work from all over the world. Click here to read more about trading.info! Don't hesitate to leave a comment under this article.